Chase Utley feels 'good' after first live swings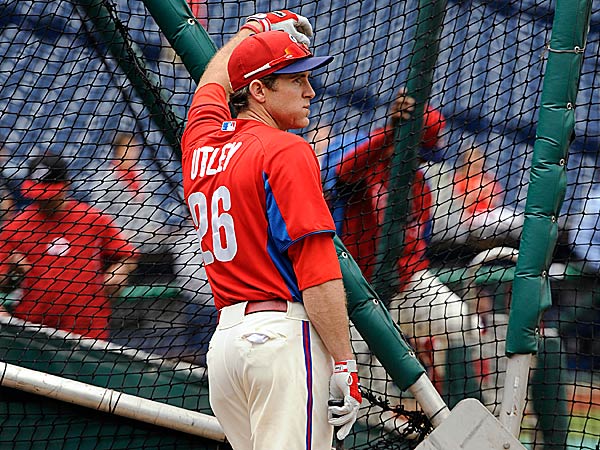 Chase Utley reported no complications from his first rounds of live batting practice. He does not know when he will return.
Chase Utley feels 'good' after first live swings

DENVER — The tedious process of returning from an oblique injury rambles forward for Chase Utley. He took batting practice with his teammates Friday and Saturday for the first time since injuring his midsection on a BP swing in Miami last month.
He reported no complications.
"Good," Utley said. "Good."
Asked if he had an idea when he could appear in a minor-league game, Utley said, "I do not." He likely will not return to the Phillies until next weekend, at the earliest.
Utley plans to swing again Sunday. He wants a few days of batting practice before considering a minor-league rehab assignment. His pace is deliberate because the ailment can regress if pushed too fast.
"I think that would be the smartest thing to do," Utley said.
---
Have a question? Send it to Matt Gelb's Mailbag.