Archive: September, 2012
Matt Gelb, Inquirer Staff Writer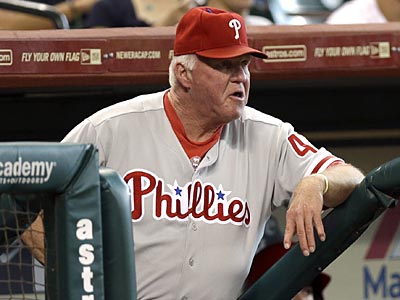 MIAMI — Tyson Brummett last pitched in a game Aug. 31, and that was for triple-A Lehigh Valley. Since the minor-league season ended, the 28-year-old righthander has thrown bullpen sessions in Utah in preparation for winter ball.
On Sunday, he became a major leaguer.
Even with this season in its twilight, the Phillies need pitching depth. They do not have a starter for Tuesday's game because Tyler Cloyd was shut down with a tired arm. They do not have a true long man.
Matt Gelb, Inquirer Staff Writer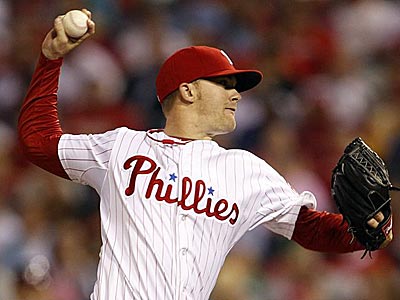 MIAMI — Long before Saturday's game, Tyler Cloyd spent five minutes playing catch at an empty Marlins Park with pitching coach Rich Dubee. It was enough time to determine Cloyd has thrown his final pitch of a whirlwind 2012.
He has logged 200 innings this season, 54 more than 2011, and his arm is tired.
That leaves the Phillies scrambling for a Tuesday starter. There is no obvious answer, Dubee said. He planned to discuss options with GM Ruben Amaro Jr.
Matt Gelb, Inquirer Staff Writer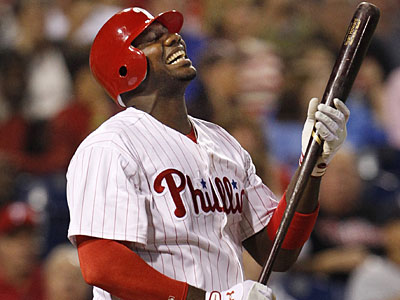 MIAMI — No one moment can better characterize this cursed Phillies season than Ryan Howard breaking his right big toe while standing in the on-deck circle. He did it Thursday by dropping a lead pipe he uses for practice swings.
The $125 million slugger's season, the most trying of his career, is over. "It was a learning process," Howard said.
What was the No. 1 lesson?
Matt Gelb, Inquirer Staff Writer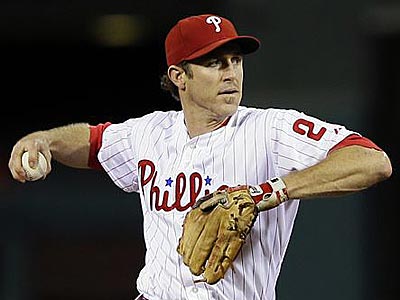 MIAMI — Chase Utley will no longer pursue a possible position switch to third base after Phillies officials deemed it impractical.
Utley was informed of the team's decision during a pregame meeting Friday at Marlins Park with Ruben Amaro Jr. and Charlie Manuel. He had completed a half-dozen practice sessions at third and demonstrated "progress," Amaro said.
Ultimately, the team did not believe it could accurately evaluate Utley's viability there with only six games remaining in 2012.
Marc Narducci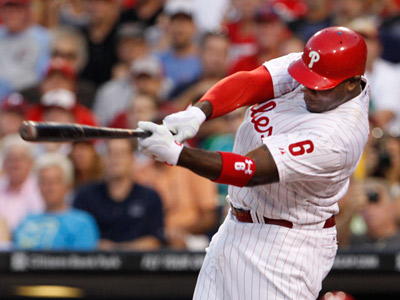 If it is only that simple.
Ryan Howard feels that a healthy season will enable the Phillies to return as serious playoff contenders.
That's assuming that injured players such as Howard, Chase Utley and Roy Halladay can return to form. Howard believes that will be the case and he also thinks the Phillies will be back to their accustomed role of major playoff contender.
Marc Narducci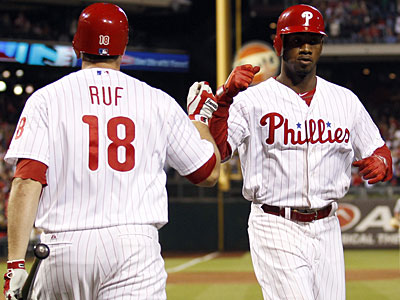 The Phillies are 40-40 at Citizens Bank Park and look to secure a winning season at home for the 11th consecutive season. Tonight is the home finale against the Washington Nationals.
As Matt Gelb pointed out today, Phillies (78-77) need a 4-3 finish to guarantee a franchise-record 10th consecutive year above .500.
After tonight's game with the Nationals, the Phillies finish with six on the road, three in Miami and three in Washington.
Matt Gelb, Inquirer Staff Writer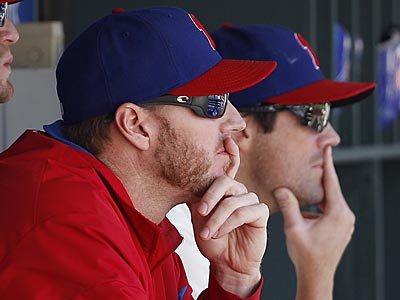 For nine minutes Wednesday, Rich Dubee watched Roy Halladay throw in the bullpen at Citizens Bank Park. He saw a "completely" different pitcher than the one who could not finish two innings last week because of a spasm in his shoulder.
At 3:41 p.m., Halladay sat on a bench in the bullpen and chatted with Dubee. The decision was made: Halladay, bothered by shoulder maladies all season, will start Saturday in a meaningless game.
"This guy is super accountable," said Dubee, the team's pitching coach. "He feels like he should carry his end of the bargain. And he has."
Matt Gelb, Inquirer Staff Writer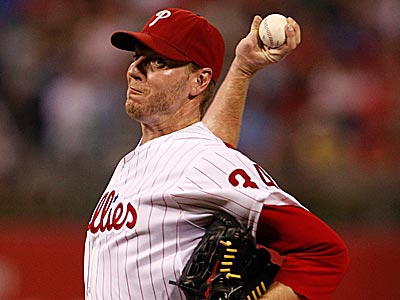 There is one final start standing between Roy Halladay and a winter of adjustments. The 35-year-old ace will remodel his routine with hopes of recapturing his dominant form. But listen to his bosses and they stress the importance of Halladay finishing 2012 by pitching in a meaningless game.
"When you have a guy like him, he deserves that," pitching coach Rich Dubee said. "If he wants to pitch and he feels he can pitch, then why not?"
Halladay will throw a bullpen session Wednesday. If he demonstrates better mechanics and pain from the spasm in his shoulder diminishes, Halladay will start Saturday at Miami. That would make his final appearance in a forgettable season.