Archive: May, 2012
Marc Narducci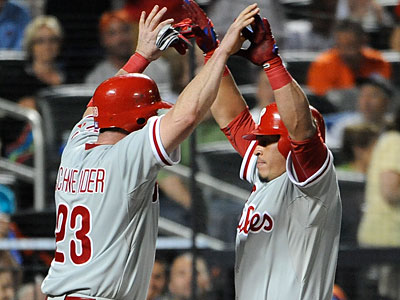 NEW YORK -- It's only one win in a long season, but manager Charlie Manuel seemed to be more pleased than usual following Wednesday's 10-6 victory over the New York Mets at Citi Field
Maybe because it was the way the Phillies won that pleased the manager. This was a game in which the Phillies combined a little bit of everything that Manuel had hoped to see more frequently as we near completion of the first third of the season.
The game included solid starting pitching, a comeback effort, timely hitting, and strong relief pitching (when the outcome was still in doubt).
Marc Narducci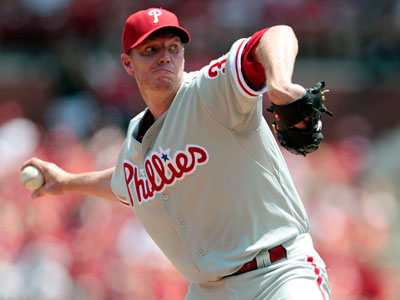 NEW YORK — Pitcher Roy Halladay returned to the Phillies, and before Wednesday's series finale at Citi Field against the New York Mets, he received a second opinion on his shoulder from Mets team doctor David Altchek.
Halladay, according to a team official, is expected to speak publicly about the situation once Phillies doctor Michael Ciccotti, Phillies head athletic trainer Scott Sheridan and Altchek confer.
The Phillies had no problem with Halladay seeking a second opinion.
Marc Narducci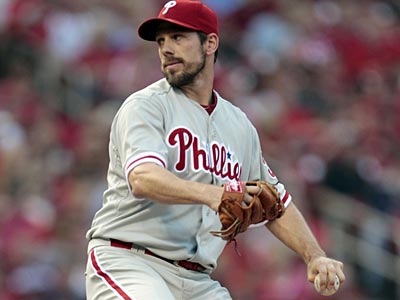 NEW YORK -- For the third straight game, catcher Carlos Ruiz is not in the Phillies starting lineup due to a right hamstring strain.
The Phillies have said on Tuesday that Ruiz doesn't appear to be a DL candidate. The team has an off-day on Thursday before resuming Friday at Citizens Bank Park against the Miami Marlins.
In addition, Freddy Galvis isn't in the lineup. Mike Fontenot will start at second base. RHP Dillon Gee (4-3, 4.92) goes for the Mets.
Marc Narducci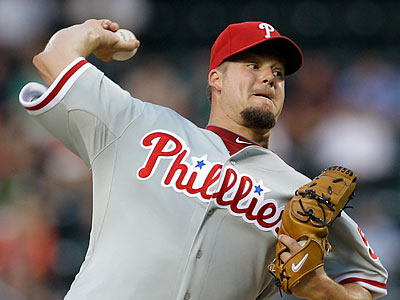 NEW YORK -- Give Joe Blanton points for honesty and subtract plenty for his recent pitching outings.
Blanton says he's healthy and that are no issues with his elbow. He says it's his command that is the problem and it was demonstrated in Tuesday's 6-3 loss to the New York Mets at Citi Field.
He surrendered six earned runs and two home runs in five plus innings.
Marc Narducci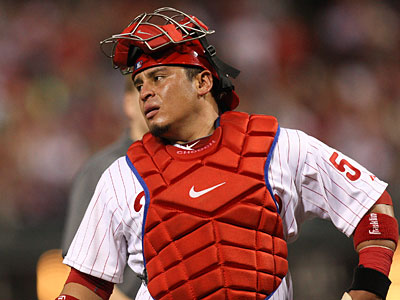 NEW YORK — Carlos Ruiz remains out of the Phillies' lineup for the second straight game with tightness in his right hamstring.
Ruiz's absence is not surprising, since manager Charlie Manuel indicated after Monday's 8-4 win over the New York Mets that Brian Schneider would likely start in today's game, the second of the Phillies' three-game series at Citi Field against the Mets.
Schneider is catching, and Ty Wigginton is in the cleanup spot after his career-high 6 RBI in Monday's game.
Marc Narducci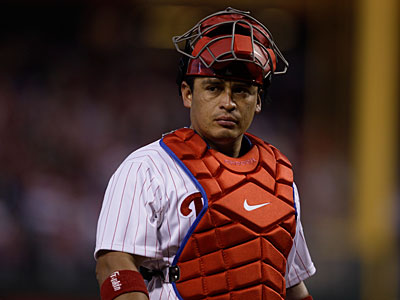 NEW YORK -- The Phillies have issued a new lineup for today's game at Citi Field against the New York Mets. Catcher Carlos Ruiz, originally slated to hit cleanup, has been pulled due to right hamstring tightness.
"We're just being cautious with it," said Phillies assistant general manager Scott Proefrock. "(Brian) Schneider will catch and it's a day to day thing."
Proefrock said he thought Ruiz hurt his hamstring during Sunday's 8-3 loss in St. Louis
Marc Narducci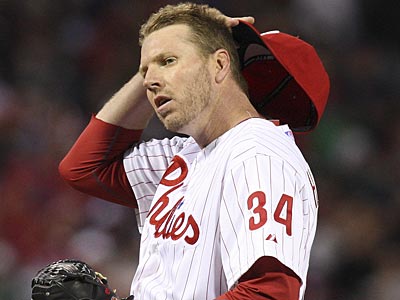 NEW YORK - A Phillies team official said that Roy Halladay will have his injured shoulder examined tomorrow, but the details are still being worked out.
He has to wait until tomorrow because of the Memorial Day holiday.
According to the team, it is not yet known whether Halladay will be examined in New York or return to Philadelphia. Halladay is with the team in New York for today's opening of the three-game series with the Mets at Citi Field.
Poll: Time to panic over Halladay's sore shoulder?

(2016 votes)
Marc Narducci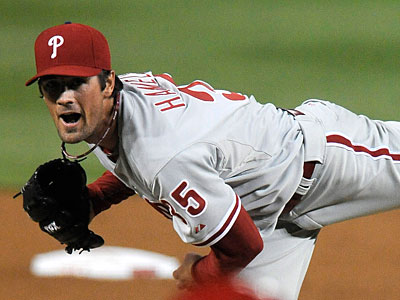 UPDATE
NEW YORK -- With Carlos Ruiz pulled from the lineup due to right hamstring tightness, here is today's new lineup
Here is the new lineup.