Archive: May, 2011
Matt Gelb, Inquirer Staff Writer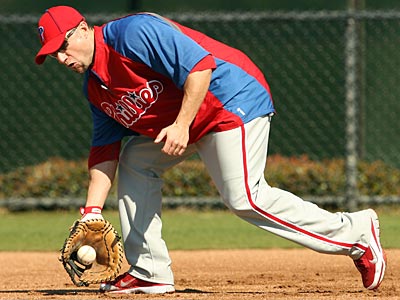 WASHINGTON -- This much we know: Ross Gload does not think a stint on the disabled list will help his fraying hip. It's either season-ending surgery or play through the muscle tear.
This could prove to be a difficult decision for the Phillies to make because by the day, it's clearer Gload is limited. He pinch-hit Tuesday and reached on catcher's interference only to be removed for a pinch-runner... pitcher Kyle Kendrick.
Twice in the last five days Gload has been removed for a pinch-runner. He is Charlie Manuel's best pinch-hitter and his lefthanded bat is valuable off the bench. His eight pinch-hits lead the majors.
Matt Gelb, Inquirer Staff Writer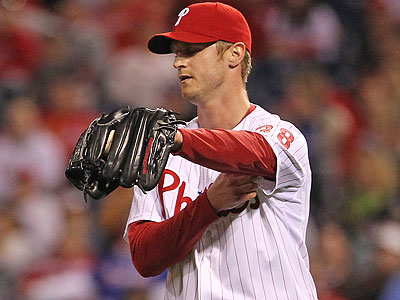 WASHINGTON -- A few hours before Tuesday's game against the Nationals, Charlie Manuel said he had not decided upon a starting pitcher for Saturday's game in Pittsburgh.
"It's not like we're trying to hide, sneak or fool somebody," Manuel said.
About 15 minutes later, Rich Dubee revealed those state secrets: Kyle Kendrick will start.
Matt Gelb, Inquirer Staff Writer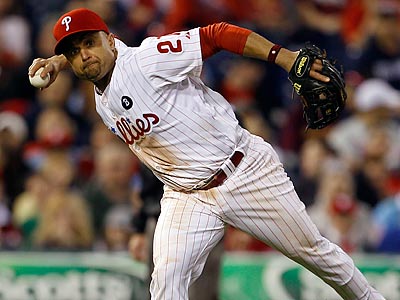 WASHINGTON -- The first of many balloting updates for the All-Star Game fan vote are out and Placido Polanco has a sizeable lead at third base.
Polanco has 724,724 votes. Second place is Chipper Jones, who has 540,168 votes. The Phillies third baseman has been an All-Star just once in his career, in 2007 when he hit .341 with Detroit.
Chase Utley, who has played all of seven games this season, is third in voting among second basemen. He has 561,585 votes and trails Brandon Phillips (837,778) and Rickie Weeks (562,071).
Poll: Who has the best Hall of Fame credentials?

(717 votes)
Matt Gelb, Inquirer Staff Writer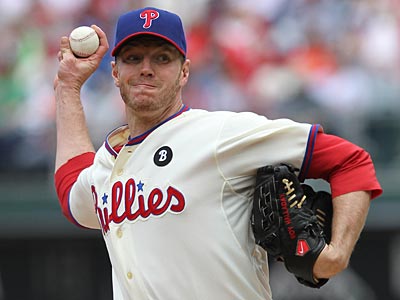 WASHINGTON -- Hoping all of those Phillies fans on my Amtrak train down to D.C. will stay hydrated today, and not just with a foamy liquid. It's hot here, with an expected high of 94 degrees, but it feels plenty warmer than that.
Still, not a cloud in the sky and it's an absolute beautiful day for some holiday baseball. (Unfortunately, both teams will be wearing hideous hats as Major League Baseball continues to profit off patriotism.)
Roy Halladay takes the mound in this ballpark he has come to adore in just a little over a season. In three career starts here, Halladay has a 1.08 ERA. He's started an opening day here, a division-clincher, and pitched a gritty complete game.
Poll: Who should sit when Shane Victorino returns?

(1498 votes)
Matt Gelb, Inquirer Staff Writer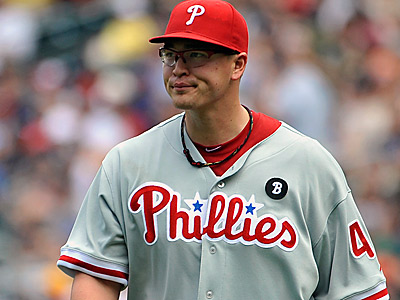 WASHINGTON -- The message to Vance Worley delivered by Charlie Manuel and Rich Dubee was clear.
"We'll see you shortly," Worley recalled them saying. "You're a part of this team. You'll be back."
But for now, Worley is headed back to triple-A Lehigh Valley as he was optioned to the minors after Monday's 5-4 win over the Nationals.
Ray Parrillo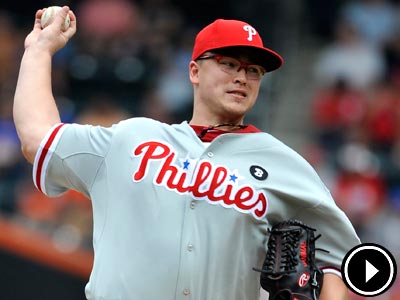 Video: The Inquirer's Ray Parrillo takes a look at the Phillies' 9-5 loss to the Mets in the finale of their weekend series with Dan Martin of the New York Post and CineSport's Noah Coslov.
---
Have a question? Send it to Matt Gelb's Mailbag.
Download our NEW iPhone/Android app for easy access to all of our Phillies coverage, plus app-exclusive videos and analysis. Get it here.
Matt Gelb, Inquirer Staff Writer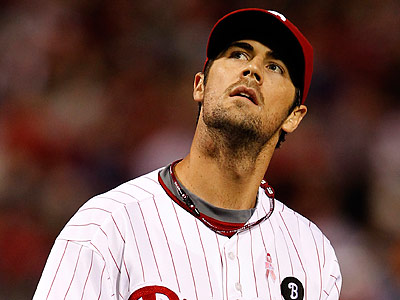 NEW YORK -- This place is a veritable house of horrors for Cole Hamels.
Twice in 2010, the Phillies lefthander started here and lost. In both of those starts, the Phillies failed to score a single run for Hamels.
The first start, he allowed two earned runs in 6 1/3 innings. In the second start he allowed one run in eight innings for the complete-game loss. He also had the only Phillies hit in a 1-0 loss.
Matt Gelb, Inquirer Staff Writer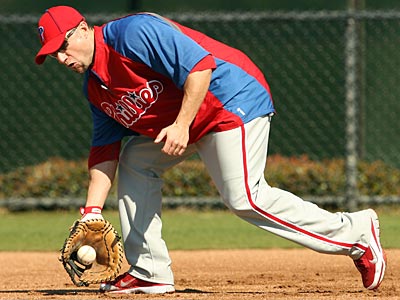 NEW YORK — The options presented to Ross Gload were bleak: Either play through the sometimes searing pain of a muscle tear in his right hip or undergo season-ending surgery.
Gload, 35, said he's too old to even contemplate a four-month rehab from surgery. So that left one choice.
"I just have to stay on it and deal with it," Gload said. "I don't really know. I'm kind of new to it too."
Poll: What is the best race?

(135 votes)