Archive: December, 2011
Bob Brookover, Inquirer Baseball Columnist
Examining the current configuration of the Phillies' 40-man roster and the list of non-roster invitees, the team's most glaring need with 53 days remaining before the start of spring training is another right-handed outfield bat off the bench.
And even that need is not very glaring because, as my colleague Matt Gelb pointed out in this space earlier this month, the job could disappear as soon as Ryan Howard returns from the disabled list.
That role a year ago belonged to John Mayberry Jr. and Ben Francisco and they did fantastic work.
Matt Gelb, Inquirer Staff Writer
To make room on the 40-man roster for Jimmy Rollins, the Phillies waived infielder Carlos Rivero. He was claimed by the Washington Nationals on Wednesday.
Rivero, 23, was acquired off waivers by the Phillies last winter. He hit .270 with 16 home runs mostly at double-A Reading with a brief stint at triple-A Lehigh Valley coming at the end of the season.
He was a shortstop in the Cleveland organization before the Phillies moved him to third base. He made 27 errors at third in 2011
Matt Gelb, Inquirer Staff Writer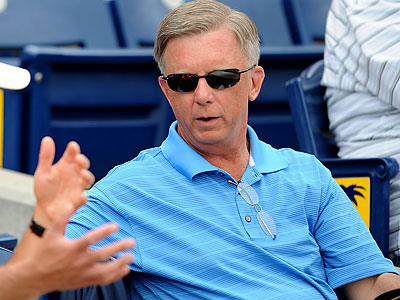 Ed Wade is back.
The Phillies have hired their former general manager as a special consultant, the team announced Tuesday. Wade will scout at the major- and minor-league levels and assist in salary arbitration.
Wade, 55, was fired as Houston GM this winter. He still had two years remaining on his deal with the Astros.
Matt Gelb, Inquirer Staff Writer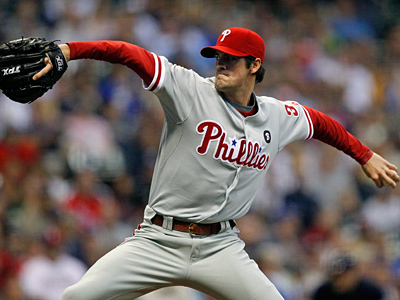 To no surprise, Ruben Amaro Jr. said Monday during Jimmy Rollins' re-introduction that he is "comfortable" with his current 2012 roster.
"We're keeping our mind and eyes open," Amaro said.
More importantly, with the heavy lifting out of the way, Amaro can turn his attention to re-signing Cole Hamels. First, the general manager will go on vacation. But once the calendar turns to 2012, he will engage Hamels' agent, John Boggs, in negotiations.
Philly.com Sports
Veteran shortstop Jimmy Rollins will continue his career in Philadelphia after signing a new deal with the Phillies. Matt Gelb of the Inquirer and Zach Berman of the Daily News report from Citizens Bank Park.
(Video by Samantha Corrado/Philly.com)
Matt Gelb, Inquirer Staff Writer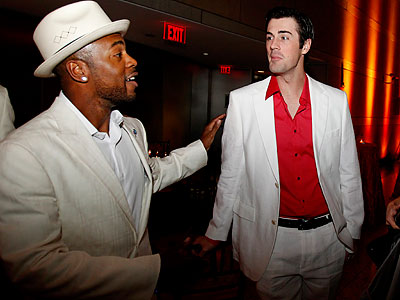 The baseball world waits for tonight, when the winning bidder on Japanese wunderkind Yu Darvish is announced. The Phillies? Well, their waiting is over now that Jimmy Rollins agreed to terms on a new contract.
The first workout for pitchers and catchers in Clearwater, Fla., is still 62 days away. But the Phillies, barring an absolute shocker of a move, have quite a good idea how their roster will look.
Ruben Amaro Jr. has spent $88.4 million this winter on six free agents — Jonathan Papelbon, Jimmy Rollins, Jim Thome, Laynce Nix, Dontrelle Willis and Brian Schneider — and acquired Ty Wigginton through a trade.
Matt Gelb, Inquirer Staff Writer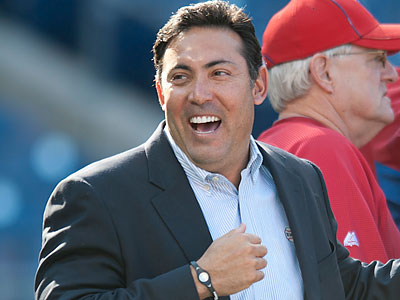 With Jimmy Rollins finally under contract for 2012 and beyond, the Phillies have a better idea of their payroll for the upcoming season. As noted in Sunday's Inquirer, it's wholly possible the Phillies have a lower payroll in 2012 than 2011, but the numbers will be similar.
The Phillies finished 2011 with approximately $176 million in payroll. They currently have guaranteed $135 million to 16 players in 2012. That figure will rise with raises through arbitration to Cole Hamels, Hunter Pence, Kyle Kendrick and Wilson Valdez.
The below table projects their salaries.
| | |
| --- | --- |
| Cliff Lee | $21.5 |
| Roy Halladay | $20.0 |
| Ryan Howard | $20.0 |
| Chase Utley | $15.0 |
| Jimmy Rollins | $11.0 |
| Jonathan Papelbon | $11.0 |
| Shane Victorino | $9.5 |
| Joe Blanton | $8.5 |
| Placido Polanco | $6.25 |
| Carlos Ruiz | $3.7 |
| Jose Contreras | $2.5 |
| Ty Wigginton | $2.0 |
| Jim Thome | $1.25 |
| Laynce Nix | $1.15 |
| Dontrelle Willis | $0.85 |
| Brian Schneider | $0.80 |
| Cole Hamels | $14.0* |
| Hunter Pence | $11.0* |
| Kyle Kendrick | $3.4* |
| Wilson Valdez | $0.90* |
| TOTAL | $164.3* |
Matt Gelb, Inquirer Staff Writer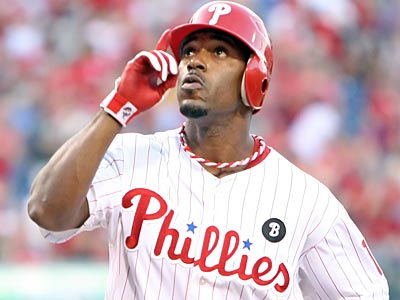 From the beginning, there was little doubt this winter the Phillies and Jimmy Rollins wanted to continue their 15-year marriage well into the future. In this city's transformation from National League also-ran to baseball power, there was one constant: Rollins.
And he will continue to man shortstop for the only team he has ever known.
The Phillies agreed Saturday to a three-year, $33 million deal with Rollins, according to multiple reports. The deal includes am $11 million vesting option for a fourth year. ESPN.com was the first to report an agreement.
Matt Gelb, Inquirer Staff Writer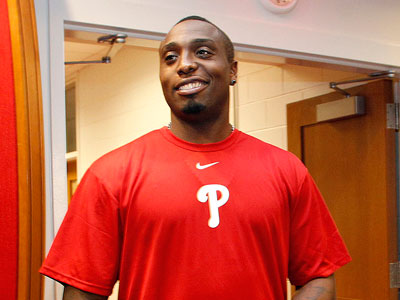 Jimmy Rollins and Dontrelle Willis grew up in the same town, attended the same high school and both had mothers who played professional softball. They have long traded barbs about who is better — Rollins, for the record, is only a career .239 hitter in 63 at-bats against Willis — and fostered a kinship as two Bay Area African Americans playing baseball.
But they've never been teammates until now.
Well, maybe.
Matt Gelb, Inquirer Staff Writer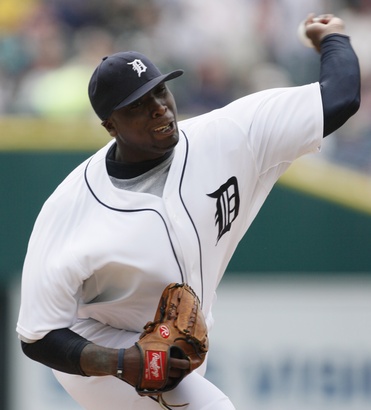 Dontrelle Willis once won Rookie of the Year and finished second in Cy Young voting. He's resurrected a career presumed done at age 26, and now he'll be asked to assume a role he's never filled before.
A major-league source confirmed the Phillies agreed to a one-year deal with Willis, pending a physical. His base salary, first reported by ESPN.com, will be less than $1 million. All of Willis' 13 appearances were starts in 2011 and 202 of his 205 career games are starts, but the source said he'll be reliever for the Phillies.
Willis posted a 5.00 ERA in 75 2/3 innings for Cincinnati in 2011, but the Phillies apparently saw enough to guarantee the lefthander a one-year contract for 2012.