Archive: November, 2012
Bob Brookover, Inquirer Columnist
If you believe in WAR -- the baseball acronym for wins above replacement -- then the best center fielder on the free-agent market is still available even after the Atlanta Braves signed B.J. Upton Wednesday.
Regardless of what source you use for WAR, Michael Bourn, the former Phillies fourth-round draft pick and Braves center fielder, was considered to be a far better player than Upton in 2012.
Bourn's FanGraphs WAR rating of 6.4 ranked 13th in all of baseball. The only National League center fielder that ranked ahead of him was Pittsburgh's Andrew McCutchen, whose 7.4 number was seventh in baseball.
Bob Brookover, Inquirer Columnist
The Phillies' pursuit of Houston reliever Wilton Lopez is over, multiple sources said Thursday.
A trade for the Houston reliever appeared to be gathering steam Wednesday when the Phillies brought the 29-year-old reliever into Philadelphia for a physical, but for some reason the talks stalled and then died.
It was first revealed on the Phillies' web site that the deal was not going to get done.
Bob Brookover, Inquirer Columnist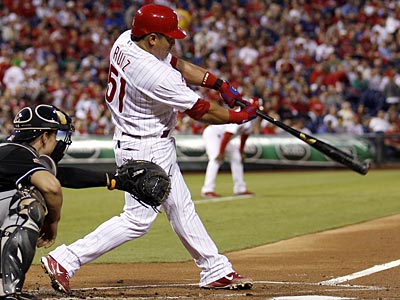 If you're wondering what performance-enhancing advantage suspended Phillies catcher Carlos Ruiz might have received from taking the amphetamine Adderall, there is a terrific story by Larry Stone in Wednesday's edition of the Seattle Times.
In the story, Dr. Gary Wadler, a past chairman of the World Anti-Doping Agency's Prohibited List Committee, goes into great detail about why the medication used to treat ADHD -- attention deficit hyperactivty disorder -- is considered a performance-enhancing drug.
"It masks fatigue, masks pain, increases arousal — like being in The Zone," Wadler told Stone. "It increases alertness, aggressiveness, attention and concentration. It improves reaction time, especially when fatigued. Some think it enhances hand-eye coordination. Some believe it increases the mental aspects of performance."
Poll: Which outfielder should the Phillies pursue?

(6993 votes)
Bob Brookover, Inquirer Columnist
A league source has confirmed multiple reports that the Phillies are near completing a trade that will bring righthanded reliever Wilton Lopez to the team from the Houston Astros.
Lopez was in Philadelphia Wednesday for a physical.
Lopez, 29, has spent the last four seasons with the Houston Astros, where he has developed into a top-notch late-inning reliever. In 213 career appearances, he is 13-13 with a 3.14 earned run average.
Poll: Which outfielder should the Phillies pursue?

(6993 votes)
Philly.com Sports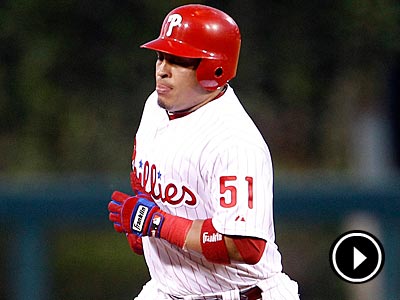 How will Carlos Ruiz's 25-game suspension for a banned substance affect the Phillies at the start of the 2013 season? The Inquirer's Bob Brookover chats with CineSport's Justin Shackil.
Matt Gelb, Inquirer Staff Writer
Six seasons ago, Josh Fields was a 24-year-old rookie third baseman who mashed 23 home runs in 100 games and a future cornerstone of the Chicago White Sox. You know, the kind of guy the Phillies currently dream of to fill a gaping hole.
He has played in 103 major-league games since 2007, been labeled as a first-round bust, and is now property of the Phillies as he attempts to revive a career that has taken him from Arkansas to Japan to Albuquerque.
Fields is the Phillies' first minor-league free agent signing, as reported by Baseball America. He'll come to spring training looking to win a bench job but is probably ticketed for triple-A Lehigh Valley for depth.
Matt Gelb, Inquirer Staff Writer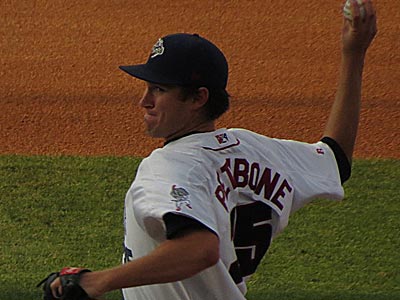 The Phillies added four prospects -- three of them pitchers -- to the 40-man roster Tuesday before the deadline to protect them from selection in the Rule 5 draft.
Righthanders Trevor May, Jonathan Pettibone, Ethan Martin and outfielder Zach Collier are the additions. They push the Phillies' 40-man roster to 38 players.
May, Pettibone and Martin were locks for inclusion. May, 23, entered 2012 rated as the organization's top prospect by many but stumbled to a 4.87 ERA at double-A Reading. Pettibone, 22, finished the season at triple-A Lehigh Valley to rave reviews. Martin, 23, was acquired in the Shane Victorino trade and posted a 3.18 ERA in seven starts with Reading.
Matt Gelb, Inquirer Staff Writer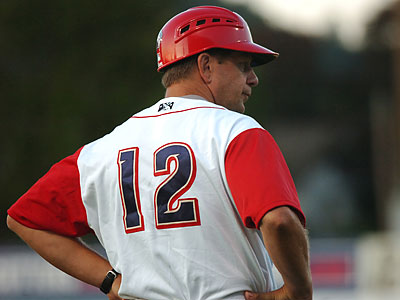 Even with Ryne Sandberg's former job filled from the outside, the Phillies were able to retain every minor-league manager from 2012.
That means Dusty Wathan (double-A Reading), Chris Truby (single-A Clearwater) and Mickey Morandini (single-A Lakewood) will man their same posts from a season ago. Andy Tracy, who managed single-A Williamsport in 2012 was promoted to minor-league hitting coordinator. The Williamsport job has not yet been filled.
A familiar name returns to the organization in Ramon Henderson, who was named a coach of the Gulf Coast League Phillies. He served as the Phillies' bullpen coach from 1998-2008 but left because of alcohol issues. This will be his 28th season as a member of the organization.