Archive: October, 2012
Bob Brookover, Inquirer Baseball Columnist
We always knew catcher Carlos Ruiz would at least remain with the Phillies through the 2013 season and, barring the unlikely scenario of a trade, that became official Monday when the club exercised the $5 million option on his contract.
The next question is whether the Phillies will work out a contract extension with their All-Star catcher who turns 34 in January.
Ruiz' agent, Marc Kligman, said at this point the two sides have not talked about an extension.
Bob Brookover, Inquirer Baseball Columnist
The Phillies' big-league coaching staff is in place, but the promotions of Ryne Sandberg, Steve Henderson and Rod Nichols have left some holes to fill on the minor-league side.
Phillies general manager Ruben Amaro Jr. said Monday that the team was still discussing how to configure the minor-league staff, but he indicated that most of the mainstays, including all the minor-league managers, would be returning in some capacity.
"All those guys did a really nice job," Amaro said. "We were really happy and pleased with our development people overall. All those guys have certainly been told they will be back."
Bob Brookover, Inquirer Baseball Columnist
Ryne Sandberg found out his climb back to the big leagues was complete shortly after the Phillies returned to Philadelphia following their final series of the season in Washington.
"When the train got back from Washington D.C. after that last game of the year, I was told that (manager) Charlie (Manuel) and (general manager) Ruben (Amaro) wanted to meet with me in Charlie's office," Sandberg said Friday during a telephone interview. "Charlie told me he wanted me on his (coaching) staff next year and Ruben confirmed it. It was a great feeling because I had been working to get back to the major leagues."
Manuel and Amaro informed the 53-year-old Sandberg that he would serve as the Phillies' third-base coach and infield instructor in 2013. Sandberg made his big-league debut as a player with the Phillies in 1981 before being dealt to the Chicago Cubs, where he went on to become a Hall of Fame second baseman.
Matt Gelb, Inquirer Staff Writer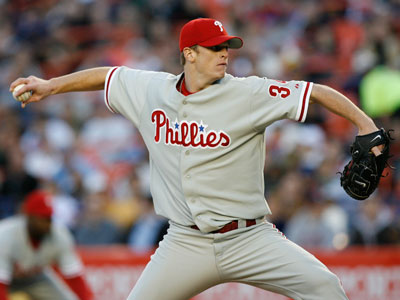 An 81-81 season produced many things for these Phillies, among them, a higher draft pick than in recent history. They will select 16th in Major League Baseball's June draft. It is their highest selection since 2001 when righty Gavin Floyd was tabbed with the fourth overall pick.
The last 10 years have yielded two first-round picks that have made it to Philadelphia -- Greg Golson (2004) and Joe Savery (2007). Adrian Cardenas (2006) and Kyle Drabek (2006) have both appeared elsewhere in the majors.
Part of that, of course, is the constant winning that has placed the Phillies near the bottom of the draft order. After the 1997 J.D. Drew detente, the Phillies drafted six straight first-rounders -- Pat Burrell, Brett Myers, Chase Utley, Floyd and Cole Hamels -- with significant results. They were all selected 17th or higher.
Matt Gelb, Inquirer Staff Writer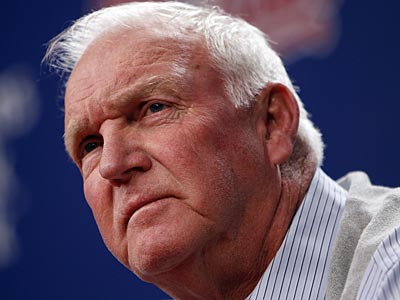 Charlie Manuel bemoaned his hitters' tendency to press in tense situations more than once during a bitter 2012 season. The message will not change when the Phillies employ their third different hitting coach in four seasons, but Steve Henderson believes he is the man to deliver it.
"I feel like I can bring a little more relaxation to the players," Henderson said in a phone interview Tuesday. "Most of them know me. I'm the type of guy who likes to be aggressive at the plate but also selective. I understand about on-base percentage and all of that. I really do understand that. But at the same time, we have to be able to attack the fastball."
Henderson, who spent the previous two seasons as the Phillies' minor-league roving hitting coordinator, said he paid close attention to the majors. He, like much of the team's front office, cited injuries as a primary factor toward achieving mediocrity in an 81-81 record.
Matt Gelb, Inquirer Staff Writer
During a coaching overhaul immediately following a disappointing 2012 season, the Phillies decided they wanted two hitting coaches to offer their lineup differing methods of instruction. They hired Wally Joyner, a 16-year major-league veteran, Monday to serve as assistant hitting coach.
Joyner, 50, will work with newly appointed hitting coach Steve Henderson. Part of Henderson's hiring was his acceptance of an assistant. It's the newest trend in baseball; three teams - St. Louis, Atlanta and San Diego - employed assistants in 2012. Phillies GM Ruben Amaro Jr. said he studied the model and liked it.
"The system will be better with an assistant in so much that different guys take information in different ways," Amaro said. "I think it's important for our players to see different points of view and get information in different ways."
Matt Gelb, Inquirer Staff Writer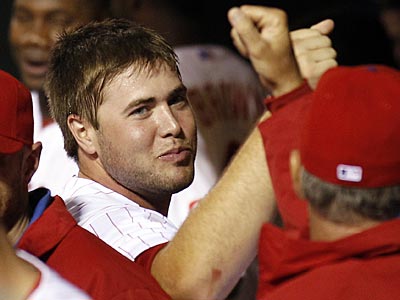 Four days into Venezuelan winter ball play and Freddy Galvis has made a splash in his return to organized baseball while Darin Ruf is awaiting his chance to gain experience in left field.
Galvis had not played in a game since June 6 because of a fractured back and performance-enhancing drug suspension. He was 4 for 5 in his first Venezuelan game and is 8 for 18 in four games total with two home runs and a double.
Galvis, 22, is playing shortstop for Aguilas del Zulia. He could be starting at third base for the Phillies on April 1.
Meanwhile, Ruf has started three of four games for Tiburones de La Guaira. Each time he has batted cleanup. But twice he has served as designated hitter and once as first baseman.
Ruf is hitting 1 for 12 with a double and four strikeouts.
When discussing Ruf's winter plans, Phillies GM Ruben Amaro Jr. said he expected Ruf would primarily play left field in Venezuela. It is a position both team and player believe requires more work time. The Phillies, of course, do not have any say in how winter league teams manage their rosters. They can reach out to teams with suggestions or requests.
Matt Gelb, Inquirer Staff Writer
It was a Saturday in March and Raul Ibanez was optimistic because Raul Ibanez is always optimistic. Even when he lugged a hitless streak that lasted 35 excruciating at-bats. Even when he played through pain. Even when his swing failed him for months at a time because it always returned.
But now Ibanez was a Yankee, attempting to recall his happiest moment during three years in Philadelphia, and he was forlorn. He thought of an October 2009 night in the Bronx.
"That was my best memory and my worst memory," Ibanez said March 3. "My toughest memory was watching the Yankees celebrate out there. It felt so close that you could touch it."
Matt Gelb, Inquirer Staff Writer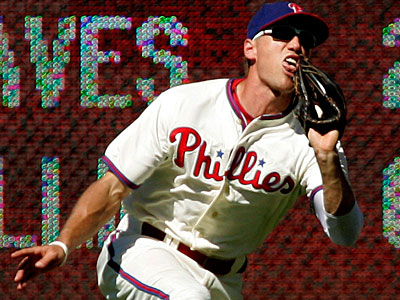 Philadelphia is reduced to watching its former players -- Hunter Pence, Scott Rolen, Kyle Lohse, Jayson Werth, Brandon Moss, Ryan Vogelsong, Quintin Berry, so on and so forth -- and Tuesday's action in Cincinnati featured them.
Hunter Pence delivered a motivational dugout speech before Game 3 against the Reds, overcame cramping in his calf, and stroked a key single in a deciding 10th-inning rally to stave off elimination. (Rolen's error in the 10th sealed it.)
Good game, let's go survive?
Matt Gelb, Inquirer Staff Writer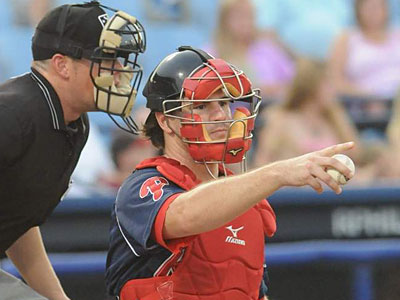 Welcome to Citizens Bank Park, where the Phillies will hold a workout day Tuesday in between games of their division series with... oh, wait. Right.
But hey, the Arizona Fall League starts Tuesday and that's something. Maybe? Sure.
The Phillies have seven players on the Peoria Javelinas in this fall's edition of the showcase league. Teams traditionally send top prospects to the AFL, in addition to players requiring a longer look for various reasons. It's a paradise for scouts.