Archive: January, 2012
Bob Brookover, Inquirer Columnist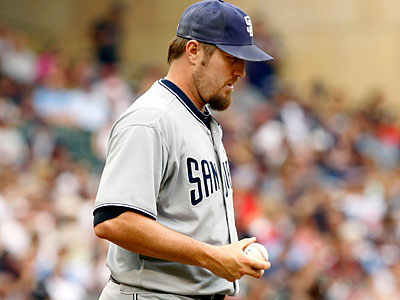 The Phillies took a pass on re-signing Brad Lidge, but jumped at the opportunity Tuesday to add another veteran arm to their bullpen by signing righthander Chad Qualls to a one-year deal worth $1.15 million.
The team announced the deal this morning and said it also includes performance and award bonuses.
Qualls, 33, went 6-8 with a 3.51 ERA in 77 games with the San Diego Padres last season and has a career record of 38-34 with 51 saves and a 3.78 ERA.
Matt Gelb, Inquirer Staff Writer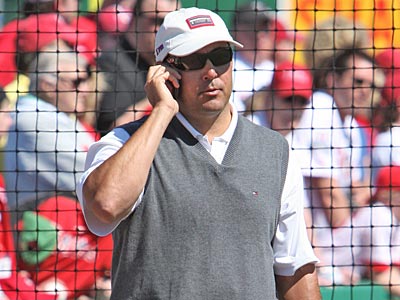 There is no edict that says the Phillies must remain under the mythical barrier of the Competitive Balance Tax, better known as the luxury tax. The team is not required to open its books to anyone, so we cannot be sure what sort of profit margins exist at 1 Citizens Bank Park Way. Needless to say, times have never been this good for the money machine. And, in turn, the Phillies' payroll has never been higher.
But $178 million remains the ceiling set publicly by Ruben Amaro Jr. "Luxury tax" has replaced "revenue sharing" as the buzz phrase in South Philadelphia, the surest sign of changing times. (In fact, under the new collective bargaining agreement, the Phillies are ineligible to ever receive any revenue sharing money should times be tough again.)
Amaro has often said this winter that his team is up against the tax threshold. That has been met with skepticism because in actual dollars, the Phillies will pay their current roster approximately $156 million in 2012.
Matt Gelb, Inquirer Staff Writer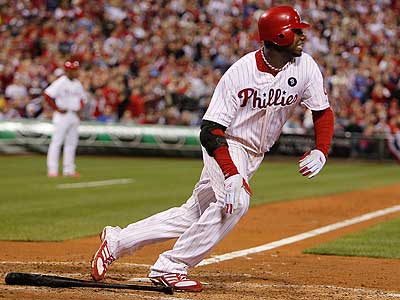 We're dusting off some of the cobwebs in here and opening up the mailbag for your questions. If you want a question asked in a future mailbag (and I promise to make this a semi-regular event in the future), fill out this entry form. Or you can ask me a question on Twitter (@magelb) and I will use it in this space.
To the questions...
Is Ryan Howard really going to play in April?
Adam from Quakertown
Matt Gelb, Inquirer Staff Writer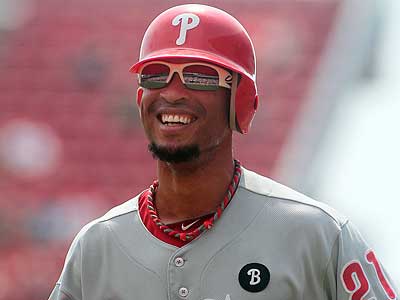 That Wilson Valdez started 162 games over the previous two seasons only demonstrated the Phillies' need for a durable backup to an aging infield.
But the Phillies dealt Valdez to Cincinnati for lefthander Jeremy Horst on Wednesday because they believe they have enough cheaper options to fill that role.
"We decided we were comfortable with the guys we had," Phillies general manager Ruben Amaro Jr. said by phone. "At the same time he had value for us. He served a pretty valuable role for us. But generally, we felt like we had coverage in that area."
Matt Gelb, Inquirer Staff Writer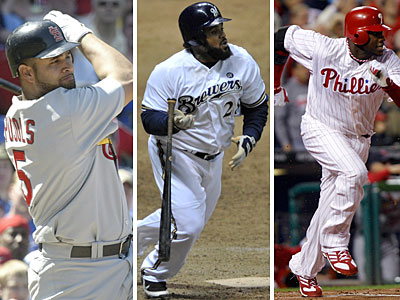 Now let's be clear: Evaluating contracts that have yet to start is risky business. Every team in baseball is 0-0 and it's Jan. 24. No one "won" the offseason. And no one knows how Ryan Howard, Albert Pujols or Prince Fielder will perform over the next decade or so.
Track records say that, yes, Pujols is the greatest active hitter. What about four years from now? Or seven? Or 10? Fielder is 27. Does that mean a longer term is better for a player like him? What about his body holding up for the duration?
So there will be plenty of judgments rendered in the coming days about how The Great First Baseman Shuffle of 2012 transpired. And those will mean exactly nothing.
Matt Gelb, Inquirer Staff Writer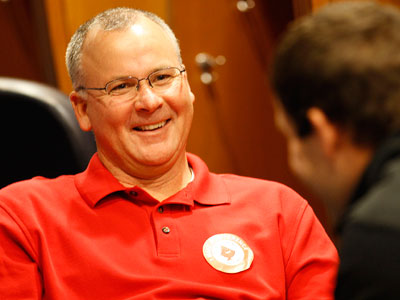 Joe Jordan has spent most of his winter reading. With every report ever written on every Phillies minor-league player at his disposal, the team's new farm director started there. Then, Jordan picked the brains of his assistants and traveled to Arizona, the Dominican Republic and Venezuela to see some players with his own eyes.
It's a system that was ranked 10th in the majors by Baseball America entering the 2011 season and one that was victim of another blockbuster trade depleting it of top talent. That ranking figures to be slightly lower in 2012, but the Phillies still likely rank in the top half of the majors.
And as Jordan, hired from Baltimore last November to replace Chuck LaMar, scanned the home clubhouse at Citizens Bank Park last week, he saw the strength. Seven of the 10 players the Phillies invited to their prospect development seminar were pitchers. Four of them -- Trevor May, Brody Colvin, Jon Pettibone and Julio Rodriguez — make up the so-called "Baby Aces." They will be in double-A Reading, possibly with the exception of Colvin who could begin at single-A Clearwater.
Bob Brookover, Inquirer Columnist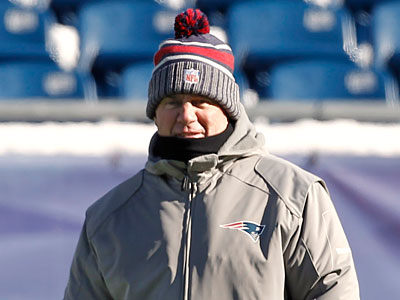 I know this is a baseball blog, but with the NFL's conference championships on Sunday, I've decided to relay a little story about the two head coaches in the AFC championship game.
Three weeks after the Eagles lost the Super Bowl to the New England Patriots in early 2005, I ran into John Harbaugh in a hotel bar during the scouting combine in Indianapolis. Harbaugh, then the Eagles' special teams coordinator and now the Baltimore Ravens head coach, was excited because he had just come from a conversation with Patriots coach Bill Belichick.
Harbaugh said halfway through his conversation with Belichick, he realized that the three-time Super Bowl champion coach was picking his brain and pumping him for information that might help him at some point in the future.
Bob Brookover, Inquirer Columnist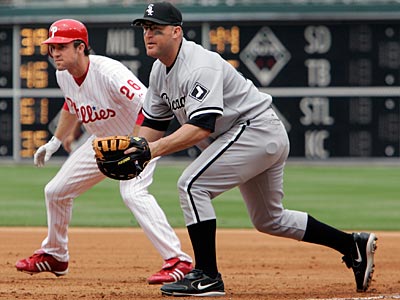 Jim Thome is so eager to get to spring training that he is heading to Clearwater Friday night.
It will just be a three-day stay for the former All-Star first baseman who is trying to complete his sparkling baseball resume by winning a World Series in his second tour of duty with the Phillies. Thome will likely take some ground balls at first base during his brief stay at the team's spring-training facility.
The big test for Thome, 41, will be whether he can play first base on occasion while Ryan Howard recovers from Achilles' surgery on his left foot. Free-agent addition Ty Wigginton is expected to get the bulk of the playing time during Howard's recovery, but manager Charlie Manuel is on record as saying he'd like to put Thome's name in the lineup on occasion, too.