Archive: January, 2011
Matt Gelb, Inquirer Staff Writer
Apparently this is the vogue thing to do. So now the Phillies not only have the magic loogie spat by Yankees fans to thank for Cliff Lee's triumphant return to Philadelphia, but Texas Rangers owner Chuck Greenberg wants some credit, too.
Speaking at the Rangers' fan fest event last weekend, Greenberg said his team kept the door open for the Phillies.
"We had three different meetings with Cliff and his wife and his agent in Little Rock," Greenberg said. "Even though Philadelphia was probably not in, they were always in the back of our mind.
Matt Gelb, Inquirer Staff Writer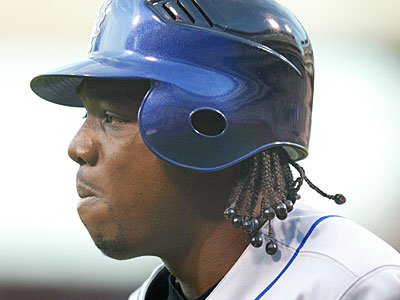 Hey, look at us, we're getting all fancy here. So for now on, if you'd like to submit a question for use in my mailbag, visit this page. With three weeks until the first workout for pitchers and catchers in Clearwater, Fla., let's answer some questions.
Gordon from Salisbury, N.C. asks: Will Joe Blanton be moved now, July 31st, or not at all in your opinion? A remarkable rotation if he stays and the only way I hope he's traded is if something comes back to us, not just salary relief.
Colleague Bob Brookover laid out the argument for trading Blanton in Sunday's Inside the Phillies column. Recently, Ruben Amaro Jr. has said he doesn't feel comfortable trading Blanton. That can change, of course. He probably doesn't feel comfortable trading Blanton right now because it's hard to find a team that will take on the majority of Blanton's salary.
Bob Brookover, Inquirer Columnist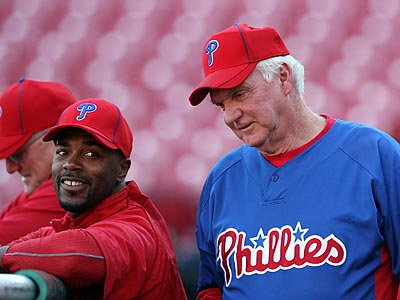 Phillies manager Charlie Manuel was asked about his contract status Monday afternoon during an appearance on 610 WIP and he did not seem like a man who is too worried about his future.
"My contract, we put something out there and we know exactly where we're at," Manuel said. "I think it's just a matter of time."
The 2011 season is the final year on Manuel's contract, but no one has ever thought that his job was in jeopardy. Manuel added that he'd like to manage at least three more years and finish his career as a Phillie.
Matt Gelb, Inquirer Staff Writer
Just like last spring, the Phillies will have 12 spring training games on local and national TV. Here is the list:
March 6: vs. Tampa Bay (myphl17), 1:05 p.m.
March 10: vs. New York Yankees (TCN), 1:05 p.m.
March 12: vs. Tampa Bay (CSN), 1:05 p.m.
March 13: at Minnesota (myphl17), 1:05 p.m.
March 19: at Baltimore (TCN), 1:05 p.m.
March 20: vs. New York Yankees (CSN), 1:05 p.m.
March 21: vs. Boston (TCN/ESPN), 1:05 p.m.
March 25: vs. Atlanta (ESPN), 1:05 p.m.
March 26: vs. Toronto (myphl17), 1:05 p.m.
March 27: at Atlanta (TCN), 1:05 p.m.
March 28: vs. Houston (CSN), 1:05 p.m.
March 30: vs. Pittsburgh at Citizens Bank Park (TCN), 4:05 p.m.
Matt Gelb, Inquirer Staff Writer
We mentioned it a few weeks ago on Twitter, but finally, here are some details on the installation of the new HD scoreboard at Citizens Bank Park, courtesy of the team:
The Phillies have partnered with Sony Electronics' System Solutions Group and Daktronics to dramatically enhance the fans viewing experience at Citizens Bank Park. The $10 million upgrade includes the installation of a massive, new Daktronics HD-15 video display and the latest in Sony HD production technology.
When completed, the new Phillies HD display will be the largest in the National League and among the largest in the world – measuring 76 feet high and 97 feet wide, and totaling 7,372 square feet of digital space.
Bob Brookover, Inquirer Columnist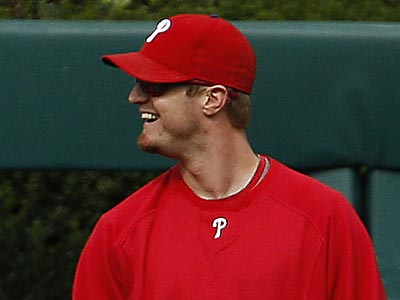 The Phillies have avoided salary arbitration with righthander Kyle Kendrick as the two sides agreed to a one-year deal worth $2.45 milion. The deal also includes awards bonuses.
Tuesday marked the day the two sides were scheduled to exchange salary figures, but with both Kendrick and outfielder Ben Francisco signed, the Phillies avoided going to an arbitration hearing.
Kendrick, 26, went 11-10 with a 4.73 ERA and established career highs in innings pitched (180 2/3), strikeouts (84) and appearances (33, including 31 starts).
Matt Gelb, Inquirer Staff Writer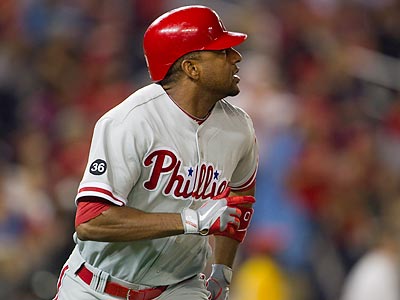 The Phillies have settled with one of their two arbitration-eligible players. Outfielder Ben Francisco signed a one-year, $1.175 million deal Saturday. The deal includes performance bonuses.
Francisco made $470,000 in 2010, so he receives a raise more than double his previous salary. It was Francisco's first year eligible for arbitration.
The 29-year-old outfielder figures to be the favorite in an open competition for playing time in right field this spring.
Matt Gelb, Inquirer Staff Writer
How's this for a potential comeback story?
Matt Anderson, the former flamethrowing No. 1 draft pick, signed a minor-league deal with the Phillies on Friday. Anderson, 34, last pitched in the majors in 2005.
But when the righthander was drafted as the No. 1 overall pick in the 1997 draft by the Detroit Tigers, Anderson was a ballyhooed prospect. He threw 100 m.p.h. As a 21-year-old in 1998, Anderson had a 3.27 ERA in 42 games.