Archive: March, 2012
Bob Brookover, Inquirer Columnist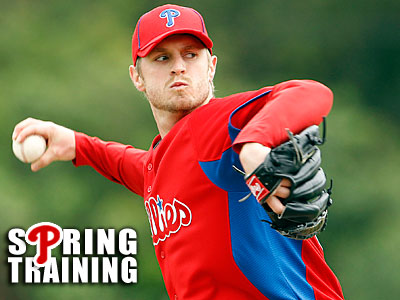 TAMPA, Fla. — If you want to know the main reason why the Phillies felt comfortable giving Kyle Kendrick a two-year, $7.5 million contract extension at the start of spring training, look no further than his ability to retire left-handed hitters in 2011 when he had by far his best season in the big leagues.
That had been Kendrick's albatross during the first four seasons of his big-league career. Lefties batted .320 with 39 home runs against him going into last season, but the 27-year-old righthander developed a sharp cutter to complement his sinker and he held lefties to a .234 average last season.
With the Phillies playing one of their two exhibitions against the New York Yankees Sunday at Steinbrenner Field, Kendrick got a chance to start a Grapefruit League game against a lineup that included Robinson Cano and Mark Teixeira, two of the most dangerous left-handed hitters in baseball.
Matt Gelb, Inquirer Staff Writer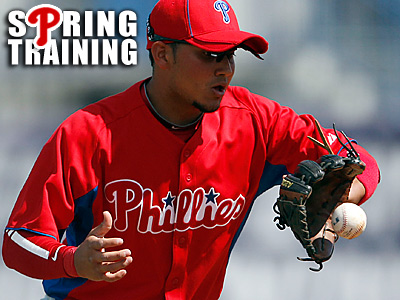 CLEARWATER, Fla. — Freddy Galvis wanted the extra work in practice at second and third base now that the Phillies have locked up Jimmy Rollins at shortstop for four more years.
The Phillies will take it one step further: Galvis is starting at second base in Saturday's Grapefruit League game against Baltimore.
The 22-year-old Venezuelan played four innings at second two days ago and fielded one grounder. But he didn't have a chance to turn a double play, something first-base coach and infield coordinator Sam Perlozzo wanted to see.
Matt Gelb, Inquirer Staff Writer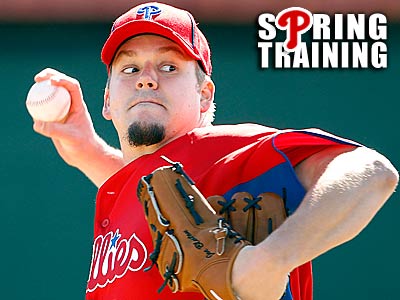 CLEARWATER, Fla. — Joe Blanton will judge progress on being able to throw a curveball without a sharp pain in his right elbow. (He threw two, and one dropped right in for a strike.) But he also watches the swings of his opponents, and they can tell him a lot more than Grapefruit League line scores.
"I got some good swings and misses," Blanton said. "Even ones where I didn't feel like I threw them well or located them well, I still got a swing in miss or he would roll over. So that lets me know I'm getting good arm speed, and most of the time, good action."
Blanton pitched three innings in a 1-0 Phillies loss to Baltimore on Saturday and relied heavily on his change-up. He has yet to allow a run this spring in five innings of work.
Bob Brookover, Inquirer Columnist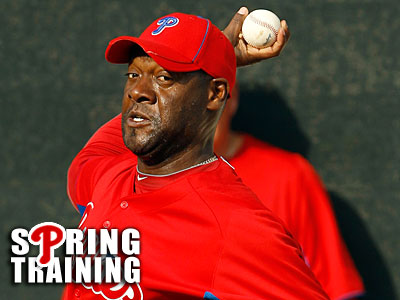 CLEARWATER, Fla. -- Jose Contreras cleared another hurdle in his bid to return from elbow surgery Friday morning.
With catcher Brian Schneider in the batter's box, pitching coach Rich Dubee behind the mound and general manager Ruben Amaro Jr. behind the batting cage, the 40-year-old righthander threw another round of live batting practice at Bright House Field after the Phillies' team bus departed for an away game against the Detroit Tigers in Lakeland, Fla.
"He looked real good and he came off the mound and felt really good about himself, so that's a good sign," Amaro said.
Matt Gelb, Inquirer Staff Writer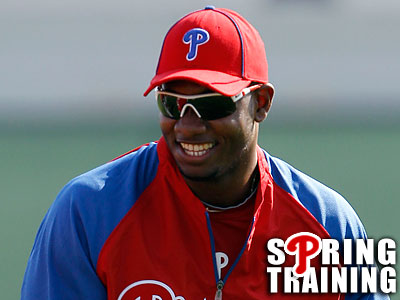 CLEARWATER, Fla. — Domonic Brown expects to return to action sometime next week after an MRI showed only inflammation in his sprained right thumb.
Brown said he could take some swings in the cage Friday. Much of the inflammation and scar tissue is actually remnants of a similar injury he suffered last May at triple-A Lehigh Valley while diving for a ball.
The 24-year-old outfielder injured his thumb Monday while making an unnecessary dive prompted by a bad route he took to a fly ball. It's the fourth injury since 2009 to his right hand.
Philly.com sports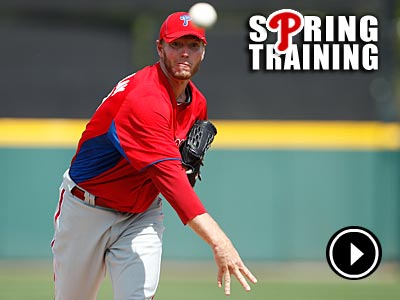 Video: Roy Halladay allowed two home runs, but still looked sharp. Matt Gelb checks in from Lakeland with more on Friday's win over the Tigers.
---
Have a question? Send it to Matt Gelb's Mailbag.
Matt Gelb, Inquirer Staff Writer
CLEARWATER, Fla. — A day after Dontrelle Willis complained of arm soreness and Rich Dubee said the lefthander would be "checked out" by team doctors, Willis appears on next week's pitching schedule.
Noticably absent is Jose Contreras, who the Phillies have said is progressing nicely from elbow surgery. He's thrown to hitters in batting practice and said it was likely he'd appear sometime in the second week of Grapefruit League action. Apparently he won't, which could seriously limit his chances at beginning the season on the roster.
The Phillies have said they will be overly cautious with Contreras. He threw batting practice to Carlos Ruiz last Sunday, but it's unknown what throwing he has done since then.
Matt Gelb, Inquirer Staff Writer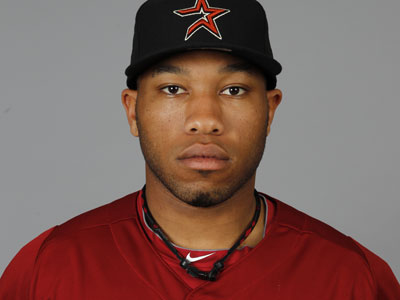 CLEARWATER, Fla. — Jonathan Singleton leaned over the railing on the visitors dugout at Bright House Field and stared. The Phillies were taking batting practice in the stadium where Singleton began his 2011 season.
"Hey, J!" John Mayberry Jr. yelled as he ran past.
"How you doing?" Singleton said.