Archive: August, 2011
Matt Gelb, Inquirer Staff Writer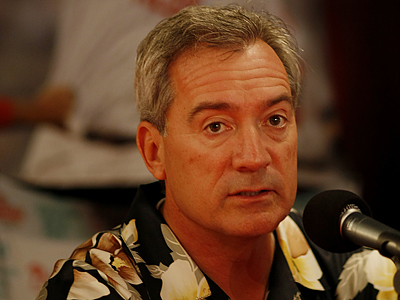 This won't happen overnight because you do not replace Carlos Carrasco, Jason Donald, Lou Marson, Jason Knapp, Michael Taylor, Travis d'Arnaud, Kyle Drabek, Anthony Gose, Jonathan Villar, J.A. Happ, Jonathan Singleton, Jarred Cosart, Domingo Santana and Josh Zeid that soon.
That's 14 players, almost every one of them ranked in the Phillies' top 10 prospects upon their removal from the organization over the past two years. They, of course, have spawned what could be the greatest starting rotation by ERA in 19 years and a new right fielder.
The price was steep.
Matt Gelb, Inquirer Staff Writer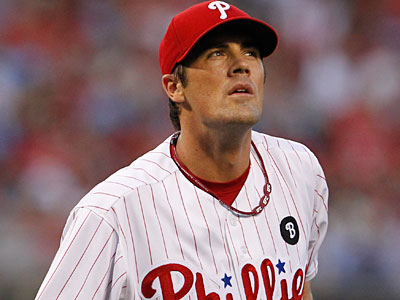 The injury news is both good and bad for the Phillies.
An MRI on Cole Hamels' left shoulder revealed minor inflammation and no structural damage. But he will be skipped at least once through the rotation.
Placido Polanco is feeling stronger, but he is likely headed for the disabled list with a sports hernia. Still, the third baseman plans on playing through the injury and delaying surgery until the winter.
Bob Brookover, Inquirer Columnist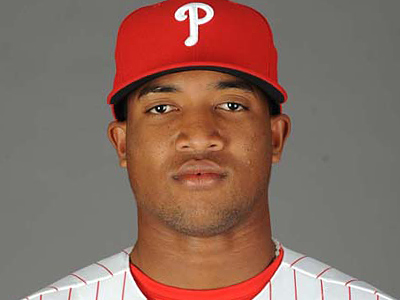 The Phillies lost another of their top prospects Monday when the team announced that minor-league outfielder Domingo Santana has been assigned to the Houston Astros to complete the July 29 Hunter Pence trade.
That means the Astros acquired pitcher Jared Cosart, first baseman Jonathan Singleton, pitcher Josh Zeid and Santana in the deal. Cosart was considered the Phillies' best pitching prospect before the deal and Singleton was considered the best position player in the organization. It could be argued that Santana was the organization's best outfield prospect.
Santana, who just turned 19 this month, was hitting .269 with 29 doubles, four triples, seven home runs and 32 RBIs for single-A Lakewood. A native of the Dominican Republic, he also played in the South Atlantic League as a 17-year-old last season, but was demoted to Williamsport after hitting .182. He had shown tremendous improvement in his second full professional season.
Matt Gelb, Inquirer Staff Writer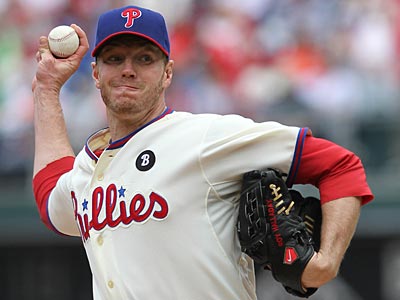 It's raining and there's no baseball Sunday in South Philadelphia.
The Phillies-Nationals series finale was postponed early Sunday morning. The game will be made up as part of a split doubleheader Sept. 20. All tickets for the Aug.14 game will be honored for entry into the first Sept. 20 game, beginning at 1:05 p.m.
Also postponed is the ceremony to unveil the Harry Kalas statue. That will now happen prior to Tuesday's game against Arizona, beginning at 6:40 p.m.
Matt Breen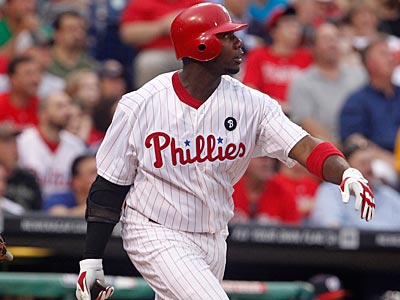 With a towel wrapped around his waist, another covering both sides of his head and sandals sloshing against the carpet, Ryan Howard seemed comfortable as he entered the Phillies clubhouse after Saturday's 11-3 rout of Washington.
The same can be said for the way Howard felt at the plate as he recorded his fifth four-RBI game of the season, going 2-for-4 with a home run and his Major League-leading 95th RBI of the season. His 26 home runs are two behind league leader Lance Berkman.
In the first inning, Howard put the Phillies on the board as he took Nationals starter John Lannan deep to left field for a two-run home run. It was just his second home run of the season off a lefthanded pitcher. Howard later singled in a run in the third inning and knocked in another on a ground out in the sixth.
Matt Breen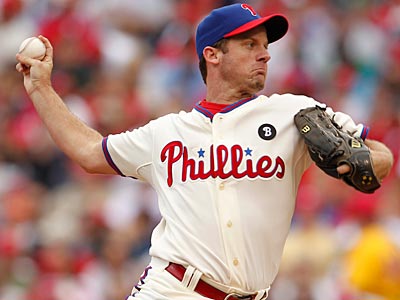 In his second start since returning from the disabled list, Roy Oswalt will look to improve from his last outing when he takes the mound tonight against Washington.
The righty went six innings on Sunday in San Francisco and yielded a career-high 12 hits and allowed three runs as the Phillies suffered the lone loss of their 10-game West Coast trip.
Oswalt missed 37 games with lower back inflammation and currently has a 4-7 record with a 3.84 ERA. In his career against the Nationals, Oswalt is 5-4 with a 3.12 ERA, including his Phillies debut last July at Nationals Park.
Matt Gelb, Inquirer Staff Writer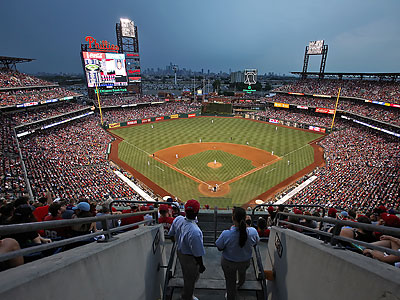 Major League Baseball released the postseason schedule Wednesday, and it is as compact as ever. That could work to the Phillies' advantage. Fewer off days means it will be more difficult for teams to rely on only three starters throughout the postseason. And the Phillies rotation is as deep as they come.
The only off days during series are travel days. Three superfluous days off were eliminated in the newest schedule.
For the first time since 1915, the postseason begins on a Friday. The National League Division Series begins Saturday, Oct. 1, three days after the Phillies' regular-season finale in Atlanta. Game 1 of the World Series, held in the ballpark of the NL champion, is Oct. 19. Game 7, if necessary, is Oct. 27.
Matt Gelb, Inquirer Staff Writer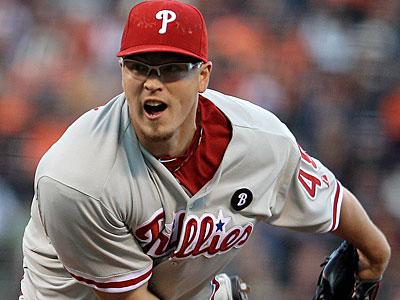 LOS ANGELES — The Phillies turn to Vance Worley in search of their best 10-game road trip in franchise history. Never before have they gone 9-1 in a 10-game trip.
Worley rebounded from his shakiest start since his recall with seven dominant innings against San Francisco last time out. He's never faced the Dodgers and that should provide an advantage because teams have said the biggest challenge Worley presents is his deception.
Worley is paired with Brian Schneider yet again. In today's Inquirer, we detailed Schneider's success with Worley. Also, the Phillies have 13-game winning streak when Schneider starts. Not bad for a backup catcher.