Archive: July, 2012
Bob Brookover, Inquirer Columnist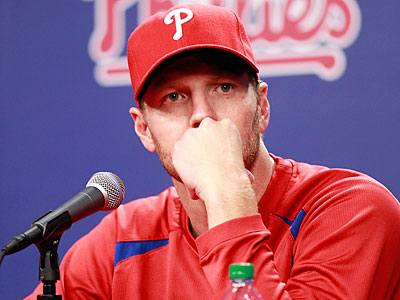 DENVER -- Roy Halladay remained on the disabled list as the Phillies opened the second half of their season Friday night in Coors Field, but it was clear his sights were focused on being back on a big-league mound Tuesday night at Dodger Stadium.
After pitching three innings during a minor-league rehab assignment with single-A Clearwater Thursday night in Florida, Halladay rejoined his teammates in the visiting clubhouse here and was entirely upbeat about the way he felt.
"It went good," he said. "I felt good. You know, I felt like for the most part everything was good at times. Location, there were some mistakes at times, but I felt good."
Bob Brookover, Inquirer Columnist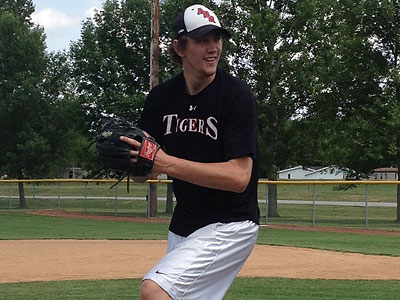 DENVER -- The deadline for signing 2012 draft picks passed at 5 p.m. Friday without the Phillies getting a deal done with Alec Rash, a second-round pick out of Iowa.
Rash, an 18-year-old righthanded pitcher, was the only player the Phillies selected in the first 15 rounds who did not sign with the team. He will attend the University of Missouri. Rash was the 95th overall selection.
The Phillies signed 24 of their 42 picks with the majority of the unsigned selections coming after the 25th round.
Matt Gelb, Inquirer Staff Writer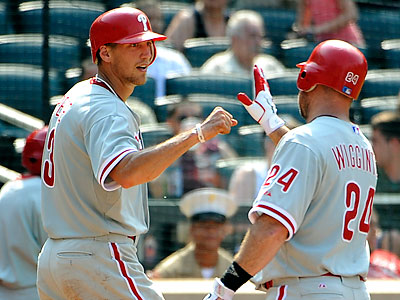 There was not enough space in Thursday's Inquirer to detail all of the possible outfield scenarios for the 2013 Phillies, so one was prioritized: Trading Hunter Pence.
When the Phillies acquired Pence last July, he represented everything an aging contender was looking for. He was under 30, batted righthanded, and more than two years away from free agency.
Now?
Matt Gelb, Inquirer Staff Writer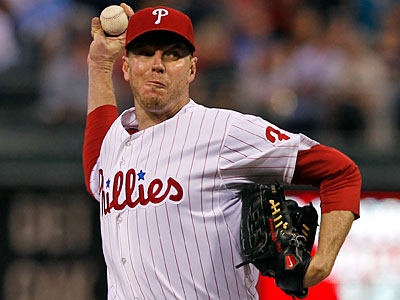 KANSAS CITY, Mo. — Roy Halladay's return to the Phillies rotation could be a mere week away.
Halladay will make a rehab start for single-A Clearwater on Thursday at Bright House Field. He has not pitched in a game since May 27, when he left with a right lat muscle strain.
If all goes well with Clearwater, Halladay will likely start Tuesday in Los Angeles, the fifth game after the all-star break. That would give him three starts before the July 31 trade deadline.
Matt Gelb, Inquirer Staff Writer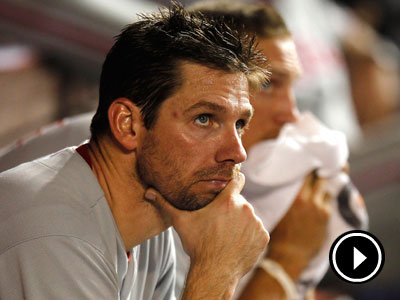 It seems like anything that could have gone wrong has gone wrong for the Phillies in the first half of the season. But is there any reason for Phillies fans to hold out hope for the second half of the season? The Inquirer's Matt Gelb discusses.
---
Have a question? Send it to Matt Gelb's Mailbag.
Philly.com Sports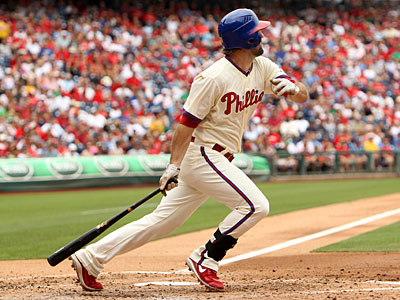 Join The Inquirer's Bob Brookover for a live chat about all things Phillies starting at noon Monday.
If you're on a mobile device, click here to follow along and post questions.
Matt Gelb, Inquirer Staff Writer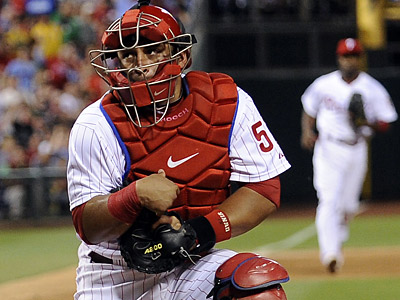 KANSAS CITY, Mo. — Much was made whether R.A. Dickey would start Tuesday's All-Star Game because of the knuckleballer's story that has captivated a nation. It turns out the Mets righthander will pitch in relief, and when he enters, it will be with Carlos Ruiz.
National League manager Tony La Russa said Ruiz will catch Dickey's knuckler and the duo will probably enter in either the fifth or sixth inning. The knuckleball can be such a challenge to catch that La Russa wanted Dickey to be able to work in the bullpen with Ruiz before pitching.
Ruiz has never caught a knuckleball in the majors. Minnesota catcher Joe Mauer previously caught Dickey and had some warnings for Ruiz.
Matt Gelb, Inquirer Staff Writer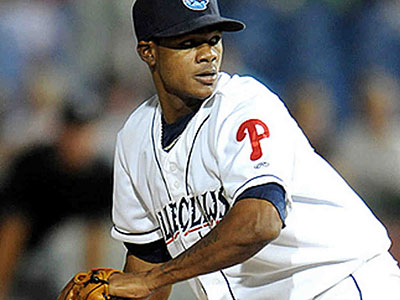 KANSAS CITY — Fans hoping for a look Sunday at Lisalverto Bonilla, the hard-throwing Phillies righthanded reliever who has dominated double-A competition, will be disappointed. He will not pitch in the Futures Game.
Bonilla, 22, injured his right thumb while clowning around with teammates in a hotel room Saturday night, a source said. The hand was visibly swollen Sunday and he could not shake a reporter's hand.
Scouts have lauded Bonilla's pitching in 2012. He began at single-A Clearwater and quickly earned a promotion to double-A Reading, where he became an Eastern League all-star.