Archive: July, 2012
Matt Gelb, Inquirer Staff Writer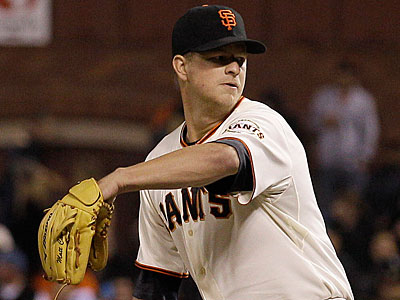 Game 3 of the 2010 National League Championship Series will always be remembered as The Cody Ross Game because, as Cole Hamels said, "He's hitting pitches that most normal people can't hit at this time."
But Matt Cain was a major part of that day, tossing seven shutout innings while permitting two hits. Since then, Cain has started three more times against the Phillies. His line in those four starts combined:
31 IP, 11 H, 3 R, 1 ER, 7 BB, 18 K
Marc Narducci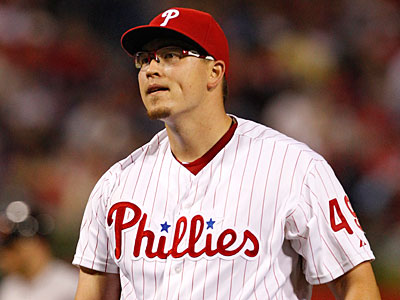 Before Friday's 7-2 loss against the San Francisco Giants, Charlie Manuel said that bolstering the bullpen was his No. 1 wish for the trade deadline.
And then during the game the Phillies manager showed what little confidence he has in his relievers.
The Phillies trailed 2-1 in the sixth with the bases loaded and one out. Starter Vance Worley was tiring, but Manuel left the right-hander in the game. And Worley served up a no-doubt-about-it grand slam to shortstop Brandon Crawford.
Matt Gelb, Inquirer Staff Writer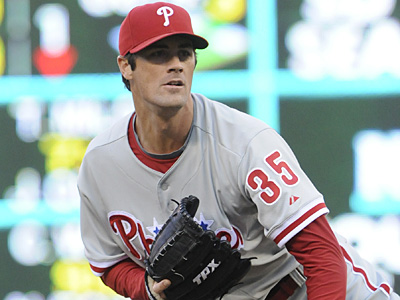 If indeed the Phillies have extended an offer of six years to Cole Hamels, as reported by numerous national outlets, a deal could be close. The sticking point, ever since spring training when the Phillies insisted on a Jered Weaver-type contract, has always been length.
John Boggs, Hamels' agent, has posited that his client be paid like an elite pitcher. In actuality, he was demanding the Phillies show a commitment worthy of an elite pitcher. They gave five years to a 32-year-old Cliff Lee and that immediately set the bar.
So, 11 days before a mythical deadline, the two sides may have finally reached common ground. The Phillies were always willing to pay Hamels an annual salary commensurate with their other aces, Roy Halladay and Lee. It will probably take something in the $24 million range yearly.
Marc Narducci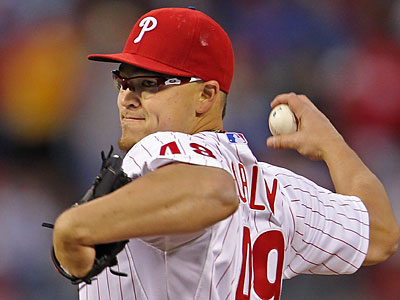 Following a 4-2 road trip that began the post-all-star segment of the schedule, the Phillies return for six games at Citizens Bank Park that could determine whether they will be sellers or buyers by the July 31 trade deadline.
At 41-52 the Phillies are 13.5 games out of first place in the N.L. East and 10 games out of the second wild card berth.
Here is tonight's lineup for the opening of a weekend series with the San Francisco Giants.
Bob Brookover, Inquirer Columnist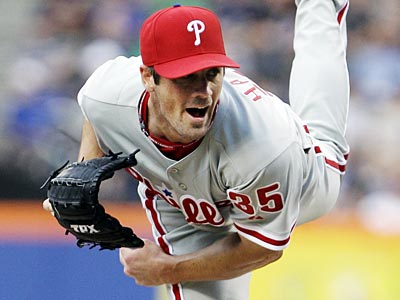 LOS ANGELES -- The disparity of recent contracts among baseball's most elite pitchers probably has not helped negotiations between the Phillies and John Boggs, the agent for Cole Hamels.
At one end of the spectrum, you have Jared Weaver, who signed a heavily discounted five-year, $85 milliion deal to continue pitching with the Los Angeles Angels.
"I know people still talk about it and how big some people think it is," Weaver recently told USA TODAY. "But honestly, I wouldn't change a thing. It's tough for me saying the contract is a discount. Come on, it's $85 million. It's more money than I ever thought I would make in my life."
Bob Brookover, Inquirer Columnist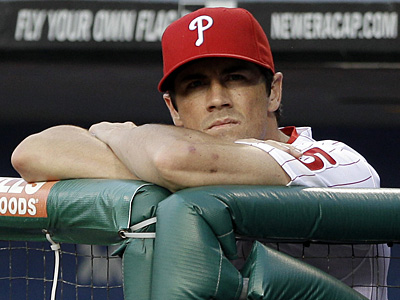 LOS ANGELES -- John Boggs, the San Diego-based agent for Phillies pitcher Cole Hamels, had lunch with his client here in Southern California Monday, but he had no plans to meet with club officials during the team's three-game series against the Los Angeles Dodgers.
Boggs, in fact, was flying to Boston Tuesday.
That does not mean on-going negotiations between the Phillies and Boggs have broken down. As the agent pointed out, in this age of technology, face-to-face meetings are nice but not entirely necessary.
Bob Brookover, Inquirer Columnist
DENVER -- The team most linked and perhaps best positioned to acquire Cole Hamels has an interesting representative here at Coors Field to watch the Phillies lefthander pitch against the Colorado Rockies.
The Texas Rangers sent scout Don Welke, a name you might recognize because he used to work under former general manager Pat Gillick with the Phillies. Welke's official title is senior special assistant to Rangers general manager Jon Daniels and when he shows up somewhere it is a definite signal that Texas has a keen interest in a player.
Ruben Amaro Jr. has made it clear more than once that his primary goal is to keep Hamels in Philadelphia, but the Phillies general manager is sure to listen to some interesting offers for the lefty before the July 31 trade deadline.
Bob Brookover, Inquirer Columnist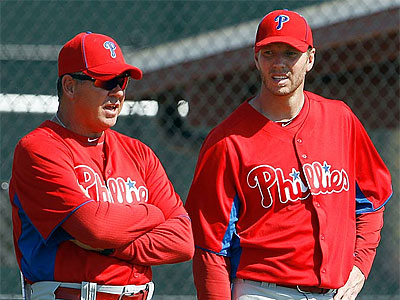 DENVER -- Roy Halladay cleared the final hurdle Saturday.
After throwing 28 pitches in the bullpen at Coors Field, the two-time Cy Young Award winner said he "felt fine" and pitching coach Rich Dubee indicated he'd be ready to pitch Tuesday night against the Los Angeles Dodgers.
"As of right now, he will pitch Tuesday unless I'm told he can't," Dubee said.