Archive: March, 2011
Matt Gelb, Inquirer Staff Writer
CLEARWATER, Fla. -- Charlie Manuel said he wasn't disappointed because he doesn't get disappointed. But he had put Luis Castillo in his lineup Tuesday and expected the second baseman to be here because he does not have a great deal of time to prove he can make the Phillies.
"I didn't talk to Castillo," Manuel said. "I was told he was going to be here and I put him in my lineup."
Yet Castillo is not here. He is expected sometime this afternoon after what general manager Ruben Amaro Jr. called a "miscommunication" between the Phillies, Castillo and his agent, Seth Levinson.
Matt Gelb, Inquirer Staff Writer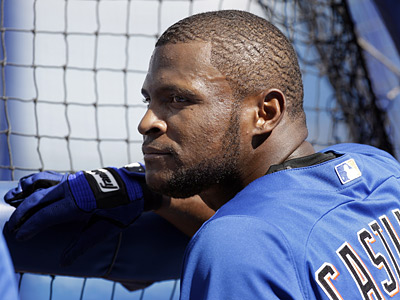 CLEARWATER, Fla. -- And so the tryout is down to seven games.
Newly acquired second baseman Luis Castillo has not yet arrived to Phillies camp and will not play today as expected. He is not in Wednesday's scheduled lineup either.
Uh-oh.
Matt Gelb, Inquirer Staff Writer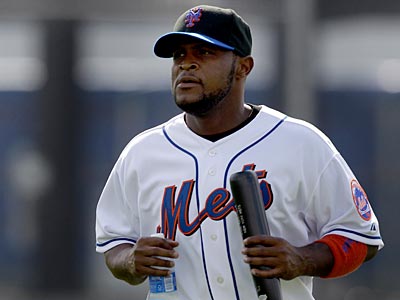 CLEARWATER, Fla. -- Attempt to follow my logic here:
-- The Phillies have brought Luis Castillo in for what equates to a 10-day, no-cost trial. My thinking is so long as he doesn't completely bomb, he's on the team.
"He'll either make our team or be released," Ruben Amaro Jr. said.
Matt Gelb, Inquirer Staff Writer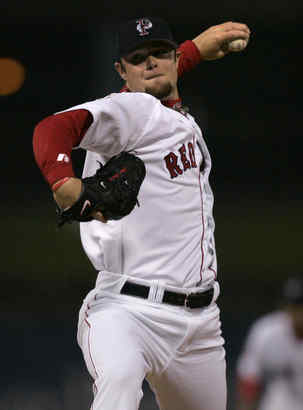 CLEARWATER, Fla. -- So a few whispers say the weather isn't so smooth back home on this Monday. The perfect cure is in Florida.
Phillies vs. Red Sox. Halladay vs. Lester.
The game is being televised nationally by ESPN and fans began lining up for standing-room only tickets at 2:30 a.m. Bright House Field will likely break an attendance record for the third straight game.
Matt Gelb, Inquirer Staff Writer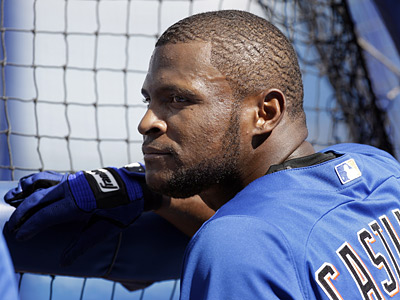 CLEARWATER, Fla. -- You can officially add Luis Castillo to the second base mix for the Phillies.
The 35-year-old former All Star and Gold Glove winner signed a minor-league deal and will report to Phillies camp sometime today.
The detail of it being a minor-league deal is important. It means the Phillies owe Castillo little in guaranteed money until his contract is purchased (when he is added to the 40-man roster). So if during the next week or so the Phillies decide he has nothing left, he can be cut without any owed money.
Matt Gelb, Inquirer Staff Writer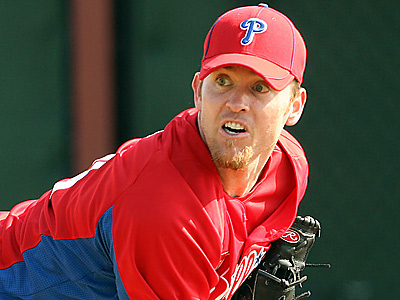 CLEARWATER, Fla. -- We've reached that point in spring training when everyone has an eye toward heading North. That won't come for another week, but time is dwindling.
You know the storylines by now. Decisions on second base and right field loom. One bullpen spot is open. With 11 days of exhibition games left, really, everyone just wants to come away unscathed and finally begin this season.
Brad Lidge (biceps tendinitis) is one of the currently injured Phillies who still has a few things to accomplish before the season starts. He threw another bullpen session Sunday morning and reported no problems. He expects to pitch in a game Tuesday.
Matt Gelb, Inquirer Staff Writer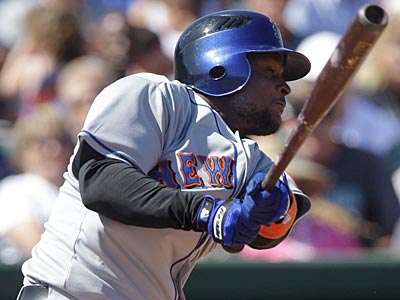 CLEARWATER, Fla. -- Across the state this morning, the New York Mets, not exactly rife with cash these days, ate $6 million to release their former All-Star and Gold Glove second baseman without a clear replacement for him.
That probably says enough about the current state of Luis Castillo's 35-year-old body, but it doesn't mean the Phillies have ruled out possibly bringing in Castillo for a look-see at second, where a gaping hole remains without Chase Utley.
"That remains to be seen," assistant GM Scott Proefrock said when asked about the team's interest in Castillo.
Matt Gelb, Inquirer Staff Writer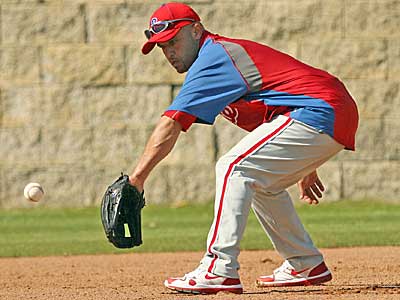 CLEARWATER, Fla. -- The Phillies say they aren't worried about Placido Polanco, who participated in fielding drills on Thursday with his hyperextended left elbow. But he won't be playing in a game for at least the next two days.
Polanco has yet to take batting practice since injuring the elbow Tuesday.
The lineups for the next two days: