Archive: December, 2011
Philly.com Sports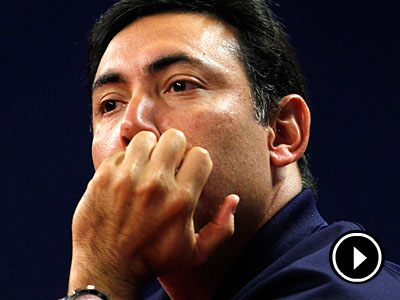 The Inquirer's Matt Gelb gives his thoughts on the Phillies' offseason and the winter baseball meetings from Dallas.
---
Matt Gelb, Inquirer Staff Writer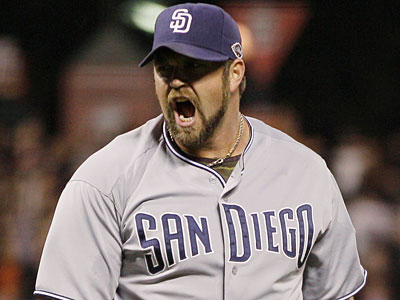 DALLAS — These are heady times for the Miami (née Florida) Marlins. They are the darlings of the winter meetings with expenditures totaling $133 million in two days. And now, reportedly, they have offered Albert Pujols a 10-year contract.
They have Jose Reyes, the dynamic former Mets shortstop who will move franchise player Hanley Ramirez to third base. They have a new stadium and fancy uniforms. (Even Billy The Marlin received a makeover!) They have Ozzie Guillen, baseball's most bombastic manager.
They also have Heath Bell, the gregarious closer who once slid into the mound upon his entrance in an All-Star Game. Bell was here in Texas for his formal unveiling Monday. And Bell likes his team's chances.
Matt Gelb, Inquirer Staff Writer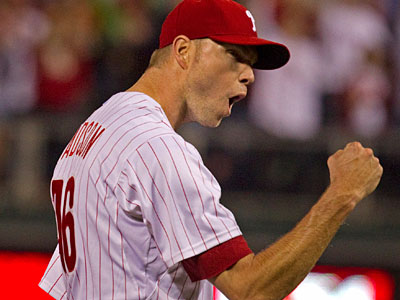 DALLAS — It's still highly unlikely that any of the three Phillies free agents will accept arbitration by the 11:59 p.m. Wednesday deadline. Jimmy Rollins is looking for a five-year deal and should at least be able to secure a three-year contract. Ryan Madson wants a four-year deal and a chance to close. Raul Ibanez will not accept thanks to a handshake agreement.
That's the way Ruben Amaro Jr. sees it. But he was still hopeful Monday that through some crazy circumstances, either Rollins or Madson accepted.
"I hope one does," Amaro said. "I hope two do."
Matt Gelb and Bob Brookover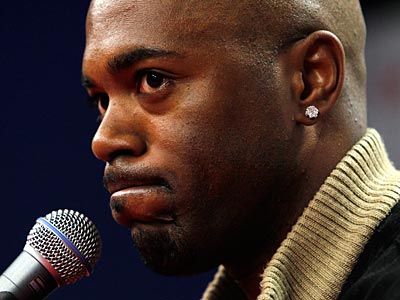 DALLAS — The line was drawn more than a year ago when Ruben Amaro Jr. flatly said he was comfortable with Jimmy Rollins entering 2011 without a new contract. There has been posturing back and forth ever since and it will bubble over at these winter meetings, where the Phillies and Rollins may decide there are no compromises to be made.
Shortly after the season, the 33-year-old Rollins said he wanted a five-year contract. The Phillies, Amaro said, were content to let the market take shape. They want to re-sign Rollins, a priority stated by Amaro ever since the offseason started.
But here in Texas, where emotions can determine roster moves in an electric setting with all of baseball present, there is some doubt about Rollins' future in Philadelphia.
Bob Brookover and Matt Gelb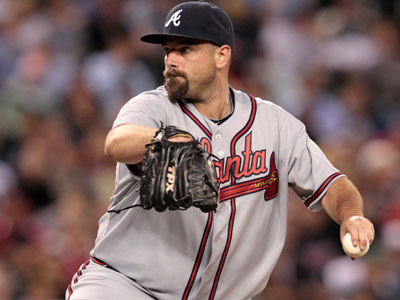 DALLAS -- Even though Ruben Amaro Jr. is the general manager and David Montgomery is the team president, the voice of former Phillies general manager Pat Gillick still carries a lot of weight in the executive offices at Citizens Bank Park.
Gillick, a senior advisor to Amaro and Montgomery, was asked Monday at the winter meetings what he thought the team needed most at this stage of the offseason and he did not hesitate with an answer.
"It would be good to have a veteran lefthander to go with (Antonio) Bastardo," he said. "I think that would fit in well."
Matt Gelb, Inquirer Staff Writer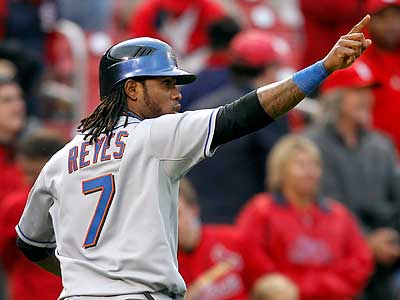 DALLAS — The lobby at the Hilton Anatole was abuzz Sunday night and for the second straight year, a Phillies division foe made early noise at the winter meetings. Jose Reyes is off the board, with a six-year, $106 million deal reportedly in tow to Miami.
That, of course, leaves Jimmy Rollins as the top prize in the shortstop market. Little has changed on that front since Rollins sat in the basement at Citizens Bank Park and declared he wanted a five-year contract this winter. And if there was any option added to the deal, it would be "my option."
Reyes will earn $17.7 million annually and that's about where baseball people had him projected at the beginning of the winter. What affect it has on Rollins is likely minimal. Rollins has his demands and for now, he'll stick with them. The Phillies are hesitant to award anything above a three-year contract and will wait.
Matt Gelb and Bob Brookover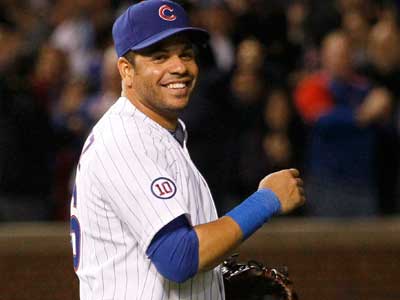 DALLAS — Paul Kinzer, the agent for Aramis Ramirez, said he has a meeting scheduled Monday night with the Phillies.
Kinzer arrived at the Anatole Hilton in the early evening amid rumors that the Phillies viewed his client as an alternative solution to retaining Jimmy Rollins. Ruben Amaro Jr. categorized his meeting Sunday night at the winter meetings with Rollins' agent Dan Lozano as "fine," but rumors surfaced early Monday that the Phillies were aggressively exploring alternatives.
Ramirez, 33, is a free agent after completing a five-year, $73 million deal with the Chicago Cubs. If the Phillies were to move on from Rollins, Ramirez would play third and either Freddy Galvis or a veteran stopgap would man shortstop. FoxSports.com reported the Phillies were "actively shopping" Placido Polanco to ascertain his possible trade value.
Matt Gelb, Inquirer Staff Writer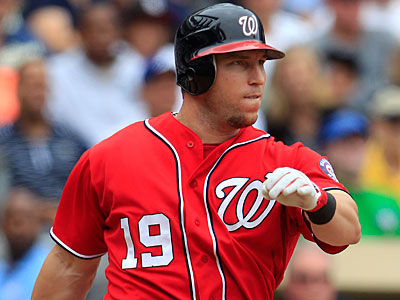 DALLAS — As baseball's executives flock to Texas for this week's winter meetings, the Phillies struck a deal with outfielder Laynce Nix, a source told The Inquirer.
Nix, 31, spent 2011 with the Washington Nationals and posted a .750 OPS with 16 home runs. He played in a career-high 124 games with 351 plate appearances.
The deal is pending a physical, which will happen sometime this week. CSNPhilly.com first reported the agreement, and citing anonymous sources, said it was for two years.