Archive: December, 2010
Matt Gelb, Inquirer Staff Writer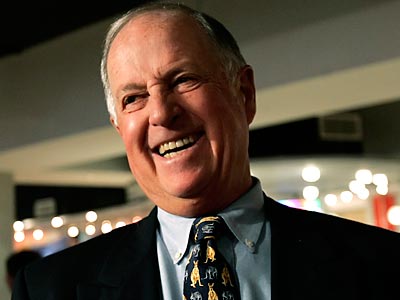 LAKE BUENA VISTA, Fla. -- Former Phillies general manager Pat Gillick has been elected to the Hall of Fame by the veterans committee this morning.
The 16-member "Expansion Era" committee elected only Gillick of a ballot of 12 candidates.
"I can't tell you what an honor this is," Gillick said.
Matt Gelb, Inquirer Staff Writer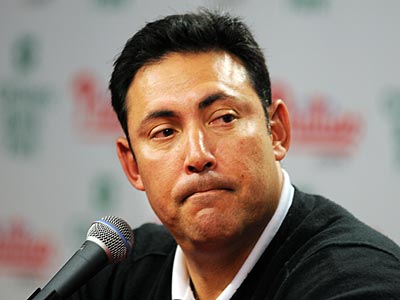 LAKE BUENA VISTA, Fla. -- Lots of activity at the winter meetings; none so far for the Phillies. That could be the case for the duration of these meetings, Ruben Amaro Jr. said.
Of course, he may or may not be telling the truth. But here's what he said:
(Is Chad Durbin still in play?)
"We're keeping our minds open on all the possibilities. If we had our druthers, we'd probably lean more toward the left side if we could. But we haven't closed any doors on anybody."
(So you prefer lefties?)
"We've had some discussions with more 'back-end' righthanders who may be an even better fit. You can win championships without a lefthanded reliever. It's more about having quality depth."
Writer's note: Looking at the list of "back-end righthanders," we point to Bobby Jenks and Kerry Wood as the most obvious candidates. Neither would cost a draft pick to sign. But that's purely speculation.

(Is it prudent to wait this market out?)
"I don't have any urgency to do something right now. It's not about doing it quickly, it's about doing it right."
(Do you have enough young arms to fill the bullpen, if needed?)
"I think we do. I'd like to open it up to a competition, which would be good. I would like to get some young players onto our major-league club who could help us. We're going to create a situation where two or three spots may be up for grabs. I like that flexibility and competition."
(Where do you see the right field situation at?)
"We're still trying to assess if a platoon situation would be as productive.While it doesn't sound on paper as ideal, a platoon of Ross Gload and Ben Francisco may very well produce enough offense for us to continue to be a championship-caliber club. We're still assessing if that's the route we want to take. The issue in that scenario is if we get the same type of defense, and that's a concern.
If we had our druthers, we'd rather put Domonic in a position to get the at-bats he kind of lost last year and prepare himself better -- work on his outfield, his baserunning. In a perfect world, we don't need Domonic to make our club, unless he shows us in spring training that he's ready to take that next step. In a perfect world, I'd like to get him some more at-bats to have him develop more."
(So you don't want to platoon Brown?)
"It's one of those situations, you just don't know when a guy is going to be ready."
(What is the challenge in picking a free-agent outfielder?)
"That's the trick. Are any of these guys better than Francisco? There's no reason for us to go outside if we believe we have better internally."
Matt Gelb, Inquirer Staff Writer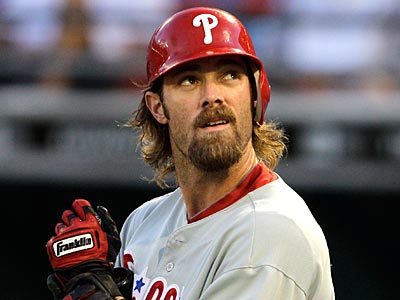 In the end, Jayson Werth took the money and the years. And a lot of each.
Werth signed a seven-year contract with the Washington Nationals on Sunday, worth a reported $126 million. It is a shocking twist of developments and a major coup for Werth and his agent, Scott Boras. The deal will accomplish exactly what Werth had wanted: His family is set for life.
And now, he will go to Washington as the face of the franchise and see the National League East rival Phillies 18 times a season.
Matt Gelb, Inquirer Staff Writer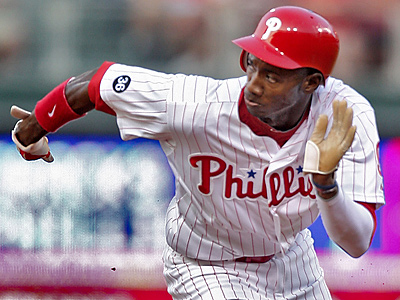 After Domonic Brown sat on the bench for much of August and September, the Phillies sent their top prospect and possible starting rightfielder to the Dominican Republic this winter to make up for some lost playing time.
Nine games into his stint with Escogido, Brown is returning home.
The team's website said Saturday that Brown traveled back to the United States after hitting just .069 (2 for 29) in those nine games.
Matt Gelb, Inquirer Staff Writer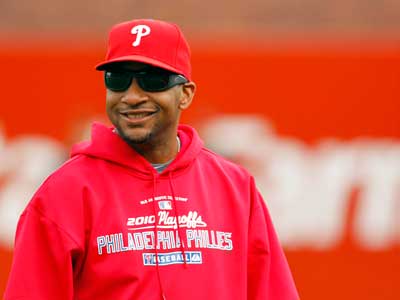 The decisions on the Phillies' end were fairly simple Thursday. Offering Ben Francisco a contract for 2011 required no debate. Kyle Kendrick's situation was a little less definite, but in the end, the Phillies decided whatever raise Kendrick receives is worth it because of the value of pitching.
The decisions around baseball weren't as easy.
Near the end of the 2010 season, the players' union and Major League Baseball negotiated a few changes to the basic agreement designed to change the timeline of the off-season. Free agency started sooner, and so too was the date for tendering contracts to free agents and arbitration-eligible players.
Bob Brookover, Inquirer Columnist
The Phillies, as expected, will tender contracts to right-handed pitcher Kyle Kendrick and outfielder Ben Francisco, both of whom are first-time eligible players for salary arbitration.
Kendrick, 26, went 11-10 with a 4.73 ERA last season and is expected to battle for the fifth spot in the Phillies' rotation again in spring training. He has a career record of 35-24 with a 4.69 ERA.
Francisco, 29, batted .268 with six home runs and 28 RBIs with limited playing time last season. That playing time could significantly increase next season if the Phillies do not re-sign Jayson Werth. Several reports out of Boston said that Werth met with Boston Red Sox manager Terry Francona and general manager Theo Epstein Wednesday at a hotel near Chicago O'Hare Airport. Not too much should be read into that meeting for a couple reasons.