Archive: October, 2011
Philly.com sports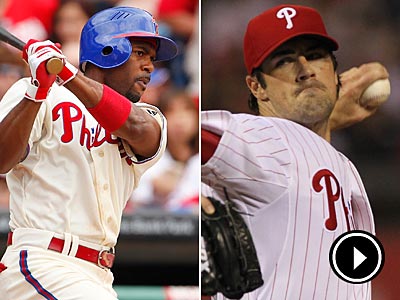 CineSport's Noah Coslov asks The Inquirer's Matt Gelb which offseason moves are most important for the Phillies.
---
Have a question? Send it to Matt Gelb's Mailbag.
Download our NEW iPhone/Android app for easy access to all of our Phillies coverage, plus app-exclusive videos and analysis. Get it here.
Bob Brookover, Inquirer Columnist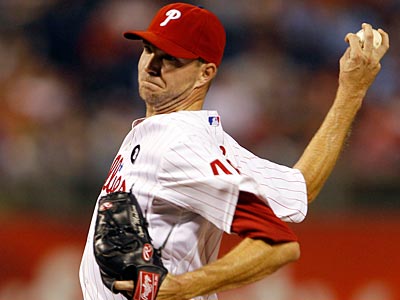 This is a second version showing Cole Hamels as being arbitration eligible. Thanks to the fine editors who are also my readers.
General manager Ruben Amaro Jr.'s 10-word answer to a question about the Phillies' 2012 payroll received little attention Tuesday.
"Don't know yet," he said. "I would say it would be similar (to 2011)."
Bob Brookover, Inquirer Columnist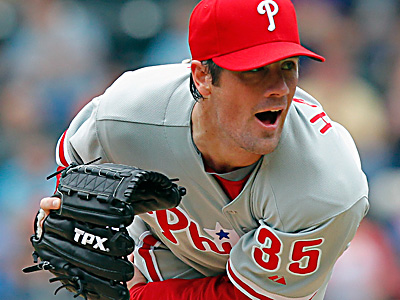 Cole Hamels ended up having two surgeries instead of one Friday.
The Phillies announced that the lefthander underwent surgeries to repair a hernia and also to remove loose bodies from his left elbow. The elbow surgery had been announced earlier in the week by general manager Ruben Amaro Jr.
The Phillies said both surgeries were a success and that Hamels will be able to begin a throwing program in three to four weeks.
---
Matt Gelb, Inquirer Staff Writer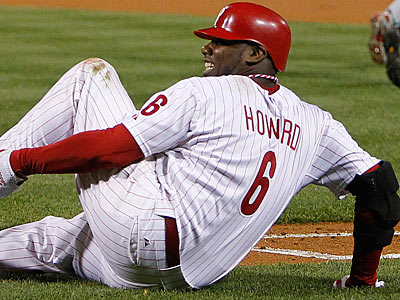 We'll begin with these caveats: We are not doctors. We have not reviewed Ryan Howard's medical charts. We have not spoken with the doctor who performed surgery for a torn Achilles because Mark Myerson denied comment.
So here is what we have to go on:
1. The Phillies have established a timetable of five to six months for Howard's recovery "until he can play at his accustomed level." Even then, Ruben Amaro Jr. is leaving the door open for something longer because, as he said, "A lot depends on how he recovers."
Matt Gelb, Inquirer Staff Writer
The Phillies have hired Joe Jordan as director of player development. Jordan comes from the Baltimore Orioles, where he spent the last seven seasons as director of amateur scouting.
"We couldn't be happier to bring Joe aboard as our new player development director," Benny Looper, assistant general manager for player personnel, said in a press release. "He is widely respected around the game and his resume speaks for itself."
Jordan replaces Chuck LaMar, who resigned late in the season. LaMar held the title of assistant GM but oversaw the farm system. Jordan will not hold that title.
Matt Gelb, Inquirer Staff Writer
He had to say something. The expectations were not met, so Ruben Amaro Jr. had to issue a decree. The Phillies general manager hardly wasted time.
Asked first if the lineup is still capable of winning in its current state, he answered:
"Ability-wise, there is no question in my mind this is a championship-caliber lineup and championship-caliber players. We have to go about it in a different way. I have talked to Greg Gross and talked to Charlie. We have to have a different mindset or different approach than we did in '08 or 2010. We don't have nearly as much power, have to be better with two strikes, better situational at-bats. Those are frankly things we have to change."
Matt Gelb, Inquirer Staff Writer
There is much to discuss from two press conferences today eulogizing the 2011 Phillies, but it will begin and end with Jimmy Rollins, who appears to be the linchpin on an entire winter.
Rollins, a Phillie for the last 15 years of his life, has set the bar high for his impending free agency. The soon-to-be 33-year-old shortstop wants a five-year contract.
"I'm looking to get five years," Rollins said. "If it's going to be shorter, there would have to be a fifth-year option or something like that. My option."
Matt Gelb, Inquirer Staff Writer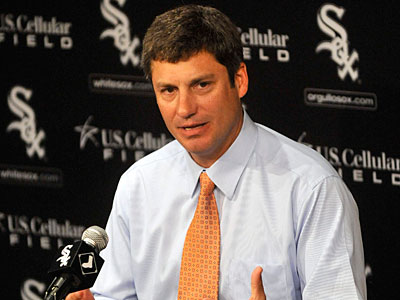 Only adding to the list of winter to-dos, the Phillies will now have to replace their double-A manager in 2012.
Mark Parent will be hired as the bench coach for Robin Ventura's Chicago White Sox, a baseball source said Tuesday. Parent, a former Phillies catcher, managed at double-A Reading in 2011 and single-A Lakewood in 2010.
His minor-league teams made the playoffs in both seasons and Parent was thought of highly by many in the Phillies' front office.