Archive: July, 2012
Marc Narducci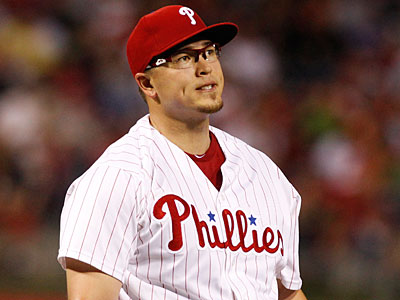 With Cole Hamels signed to a six-year, $144 million contract extension, the Phillies will attend to sweep the Milwaukee Brewers in this afternoon's series finale at Citizens Bank Park.
The Phillies have won three in a row. Milwaukee is 0-5 on its current road trip.
Here is today's lineup.
Philly.com Sports
Video: The Phillies locked up Cole Hamels to a long-term deal and then rallied to sweep the Brewers in 10 innings, 7-6. The Inquirer's Bob Brookover reports on the exciting day.
Philly.com Staff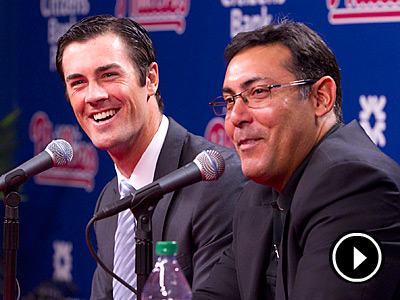 Video: Pitcher Cole Hamels addressed the media Wednesday after signing a six-year, $144 million contract with the Phillies. Matt Gelb and Bob Brookover of the Inquirer report from Citizens Bank Park.
Matt Gelb, Inquirer Staff Writer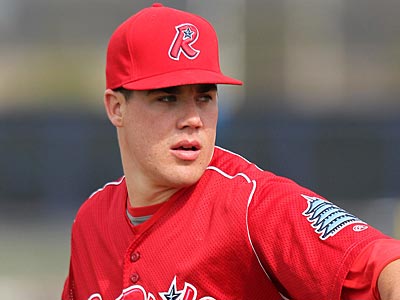 The outings at double-A Reading are grimmer each time for Trevor May, the Phillies' top pitching prospect. Last week, he walked eight Portland Sea Dogs in five innings. On Monday night, he served up four home runs in five innings to the Altoona Curve.
The 22-year-old is saddled with a 5.25 ERA in 20 starts this season, and even that is deceiving. He started well with five wins in five April starts for a 2.40 ERA and stellar 33-8 strikeout-to-walk ratio without allowing a home run.
His line since then?
Matt Gelb, Inquirer Staff Writer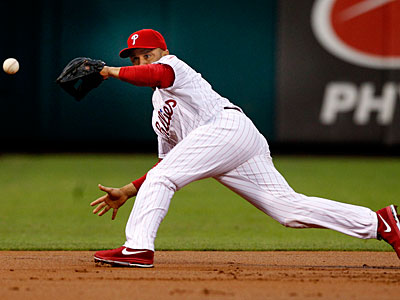 Placido Polanco was completely unavailable Monday night, Charlie Manuel revealed after the game, which sent up red flags. Polanco has long had back problems and spent 25 days on the disabled list in 2011 with the injury.
He is not playing again Tuesday, which marks the third time in four games he is benched. Manuel said Polanco went for an MRI Tuesday afternoon, the results of which were not immediately available. Either way, it's not a great sign he even required one.
It's problematic timing for the Phillies, who could look to move Polanco to a contending team before the July 31 deadline. Polanco has a $5.5 million mutual option for 2013 that will not be exercised.
Matt Gelb, Inquirer Staff Writer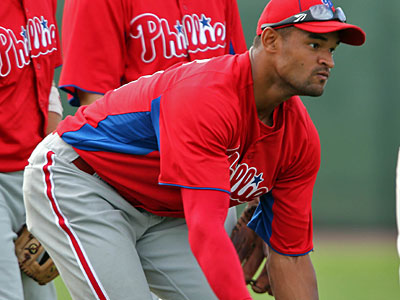 Phillies prospect Tyson Gillies was suspended last week for what was only termed a "violation of team rules." The offending incident specifically involved a confrontation between double-A Reading's bus driver and Gillies, according to a team source.
Gillies was emotional, the source said, because he had re-injured his troublesome hamstring just days after returning from a concussion that sidelined him for seven weeks. Gillies verbally berated the bus driver but did not physically harm him.
In an email to his hometown newspaper, The Kamloops (B.C.) Daily News, Gillies apologized for the incident.
Matt Gelb, Inquirer Staff Writer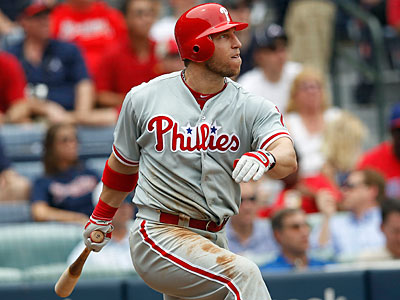 The Phillies activated outfielder Laynce Nix on Sunday morning following a two-game stint at triple-A Lehigh Valley to rehab a strained left calf. Nix also played in six games for single-A Clearwater.
He has been on the disabled list since May 10 with the injury. Nix was hitting .326 with eight extra-base hits in 51 plate appearances before going down. He adds a lefthanded power bat to Charlie Manuel's bench.
To make space, Jason Pridie was designated for assignment. Pridie had options remaining, so he could have to triple A without passing through waivers, but the Phillies opted for the extra space on the 40-man roster.
Philly.com Staff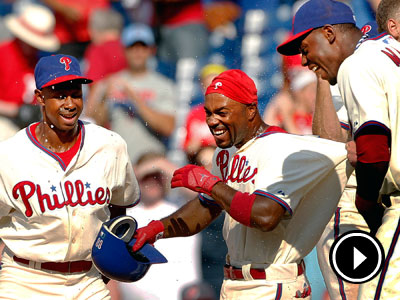 Jimmy Rollins' 12th inning single gave the Philadelphia Phillies a 4-3 win over the San Francisco Giants and ended a seven-game home losing streak. The Philadelphia Inquirer's Matt Gelb reports.
---
Have a question? Send it to Matt Gelb's Mailbag.