Archive: February, 2012
Bob Brookover, Inquirer Columnist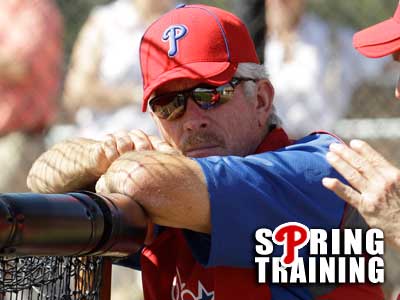 CLEARWATER, Fla. -- It has become an annual ritual here in spring training.
Mike Schmidt arrives in camp as a guest instructor and entertains questions from the Philadelphia-area media.
The answers always cover a variety of topics and never fail to entertain.
Bob Brookover, Inquirer Columnist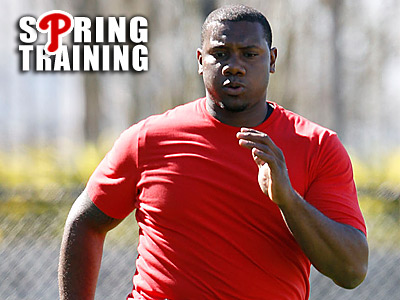 CLEARWATER, Fla. -- Ryan Howard's visit to foot specialist Mark Myerson is scheduled for Monday in Baltimore.
Phillies trainer Scott Sheridan said the team was planning to send the first baseman for a follow-up visit even before a post-surgery problem surfaced in recent days.
"The last couple days, he developed what we think is a delayed reaction to his sutures," Sheridan said during the team's workout Monday at the Carpenter Complex. "He has an open wound that isn't healing the way we want it to ... and we have to get that evaluated. Mark will evaluate him and we'll determine what his treatment plan is from there."
Matt Gelb, Inquirer Staff Writer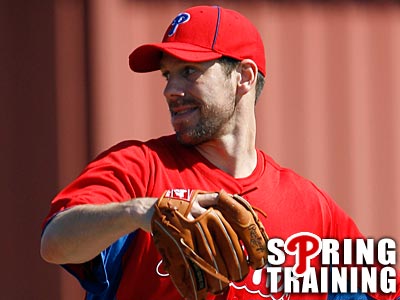 CLEARWATER, Fla. — Cliff Lee, sidelined by what the team has termed mild abdominal soreness, threw a bullpen session Sunday morning without any apparent problems.
Both Lee and the team downplayed the injury, which caused him to skip his last scheduled bullpen session. Lee has a history of abdominal problems, especially during the spring. He missed most of spring training and didn't make his first start in 2010 until April 30 because of an abdominal strain.
This time, Lee thinks he's caught the issue before it became a bigger one.
Matt Gelb, Inquirer Staff Writer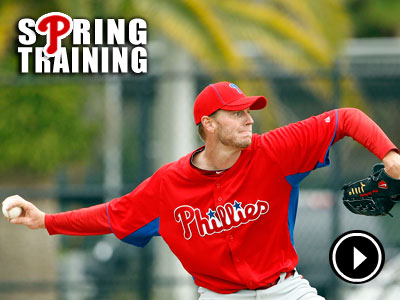 Matt Gelb reports on the Phillies' pitchers throwing live BP to hitters today in Clearwater, and Mike Schmidt making his annual appearance in Phillies camp as a guest instructor.
---
Have a question? Send it to Matt Gelb's Mailbag.
Matt Gelb, Inquirer Staff Writer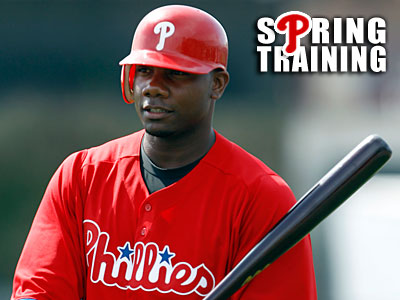 CLEARWATER, Fla. —
UPDATE (7:03 p.m.): Ruben Amaro Jr. wanted to clarify Charlie Manuel's comments late Saturday evening. Amaro said Ryan Howard developed a seroma, a type of small cyst, near his wound. That is not the reason for Howard's previously scheduled visit to the doctor.
"The reason to see doctor was routine," Amaro said. "He might treat it. Ryan is doing fine. We don't view it as a setback."
Matt Gelb, Inquirer Staff Writer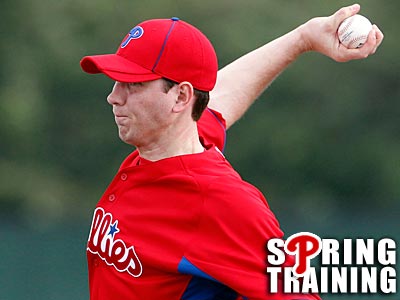 CLEARWATER, Fla. — Three days before Grapefruit League play begins, the Phillies will play Major League Baseball's first exhibition game of the 2012 spring. And starting that game against Florida State University is righthander Austin Hyatt.
The Phillies typically reward one of their younger starters in camp with the first start. Last spring it was Drew Naylor. The Australian later underwent Tommy John surgery, so that's a fine omen.
Hyatt, 25, had an excellent season for double-A Reading in 2011. He posted a 3.85 ERA in 28 starts with 171 strikeouts and 49 walks in 154 1/3 innings. He's likely headed to triple-A Lehigh Valley and is the only homegrown starter ahead of the Baby Aces that's worth mentioning.
Matt Gelb, Inquirer Staff Writer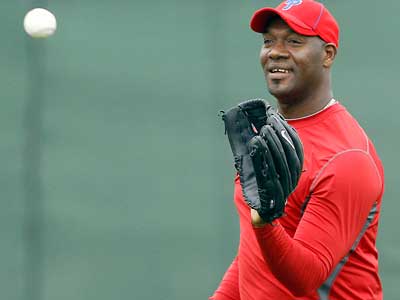 CLEARWATER, Fla. — The first full-squad workout is underway with (so far) few injury concerns for the pitching staff.
Cliff Lee did not throw a bullpen session as scheduled Thursday because of abdominal soreness. General manager Ruben Amaro Jr. called it "normal soreness" and was not aware if the team would slow down Lee's program.
"I'm not worried about Cliff," Amaro said.
Matt Gelb, Inquirer Staff Writer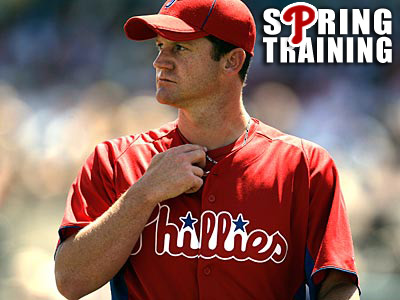 CLEARWATER, Fla. — Roy Oswalt may have had interest in a return to the Phillies, but it wasn't mutual. At least not yet.
With Oswalt's decision to "evaluate his options" and an intention to pitch for a contending team sometime this season, the Phillies theoretically have a fallback plan if needed. It's not so far-fetched: Think Pedro Martinez in 2009.
Of course, a lot of things would need to happen to facilitate this scenario. First, the Phillies would require a need for Oswalt. At this point, an injury to one of the current starters would be the most plausible situation.