Archive: February, 2011
Matt Gelb, Inquirer Staff Writer
Mambo No. 5 is playing, so it must be a game day at Bright House Field. Read today's coverage from The Inquirer to prepare yourself...
-- Mike Schmidt loves these Phillies, but he wants Jimmy Rollins and Shane Victorino to not look for the long ball and instead get on base more. Hard to find fault with that logic.
-- Much has been made about the bond between Danys Baez and Jose Contreras, but as Bob Brookover finds, Baez was more crucial to Contreras' success than you'd imagine.
Poll: Who will wind up having the best career?

(951 votes)
Bob Brookover, Inquirer Baseball Columnist
Video: The Inquirer's Bob Brookover chats about the buzz in Clearwater over Mike Schmidt's comments on the Phillies rotation and Jimmy Rollins.
---
Have a question? Send it to Matt Gelb's Mailbag.
Matt Gelb, Inquirer Staff Writer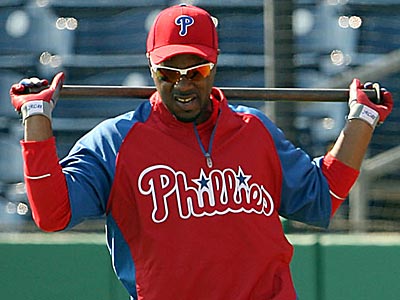 CLEARWATER, Fla. -- Every Phillies regular will make an appearance (likely brief) in Thursday's exhibition opener against Florida State University except for Chase Utley and Jimmy Rollins.
Utley is a little sore after initial workouts, Charlie Manuel said, and he wants to lay off Utley somewhat in spring training. So he will not play and could also skip out on this weekend's Grapefruit League home-and-home with the Yankees.
Rollins has been excused from camp Thursday and Friday to go to Washington for an event at the White House.
Bob Brookover, Inquirer Baseball Columnist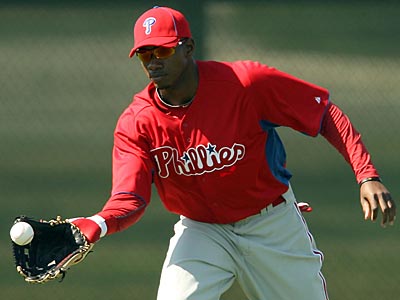 Baseball America released its latest version of its Top 100 prospects and the Phillies' Domonic Brown ranked fourth on the list.
Given that Brown could end up being the Phillies' opening-day right fielder, this could be his final time on any prospect list.
Baseball America had ranked Brown as its top prospect last summer, but that title now belongs to Bryce Harper, the Washington Nationals' 18-year-old catcher who was the first overall pick in last year's draft.
Matt Gelb, Inquirer Staff Writer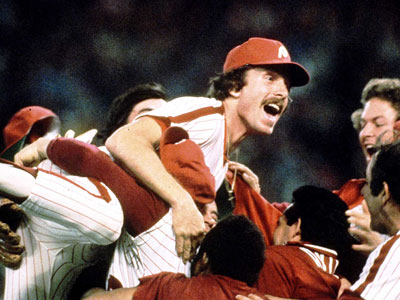 CLEARWATER, Fla. -- The 61-year-old Hall of Famer is never short of opinions or words, so when Mike Schmidt addresses reporters annually at the beginning of his stint as a spring instructor, headlines are made.
Here's one: Mike Schmidt thinks this is the best Phillies team ever.
"If a team can be built around the four greatest starters maybe ever assembled on one team, you feel like you really have a strong chance of having a great year," Schmidt said.
Poll: Who will wind up having the best career?

(951 votes)
Matt Gelb, Inquirer Staff Writer
CLEARWATER, Fla. — As Grapefruit League games are just days away from beginning, former Phillie Chad Durbin is still without a job. While the Phillies pulled their offer of a major-league deal to Durbin weeks ago, the door is still not closed on a possible return for Durbin, a baseball source said Tuesday.
His agent, Dan Horwits, remains engaged with two teams on a possible major-league deal but no offers have been made, the source said. If nothing moves on that front, Durbin could come to Phillies camp on a minor-league contract.
The source said Durbin hopes to have his destination picked in the next 48 hours because most camps have been open for nearly two weeks now.
Bob Brookover, Inquirer Baseball Columnist
VIERA, Fla. -- After his first official workout with the Washington Nationals Tuesday, former Phillies right fielder Jayson Werth met with the media and was asked if he felt as though his old team made him a fair offer before he decided to accept a seven-year, $126 million contract that made him the highest paid member of his new team.
Werth provided an interesting answer, noting that he owed it to his fellow members in the Major League Baseball players union to take the best deal.
"It's not really for me to say if it was fair or not," Werth said. "I don't really know what fair is, but I know it didn't really add up in the end.
Matt Gelb, Inquirer Staff Writer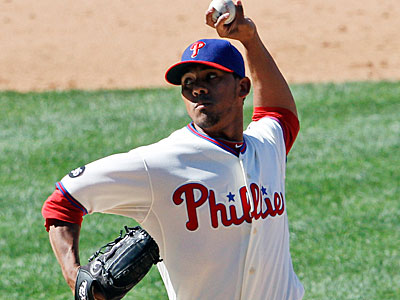 CLEARWATER, Fla. -- Quiet morning in the clubhouse. Like the writers, the players and coaches are ready for the games to begin. They will on Thursday.
One player is not ready and that's Antonio Bastardo, who is not on the pitching schedule for any of the first five exhibition games. (Six, technically, if you count an added minor-league B game against Toronto.) Bastardo will not throw live batting practice with the rest of his group today. Instead, he will throw a side bullpen session.
Bastardo was shut down in the Dominican winter league with stiffness in his left arm after nine innings there. So he came to camp a bit behind everyone else and then missed a few days with a stomach sickness.
Poll: Who will wind up having the best career?

(951 votes)