Archive: November, 2011
Matt Gelb, Inquirer Staff Writer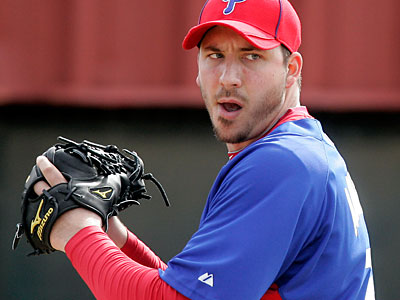 Friday is the day when all major-league teams must finalize their 40-man roster in anticipation of December's Rule 5 draft and the Phillies made some moves, as expected.
Righthander Phillippe Aumont, catcher Sebastian Valle, lefthander Jake Diekman and outfielder Tyson Gillies were all added to the 40-man roster. The Phillies are at 39 with those additions.
INQUIRER STAFF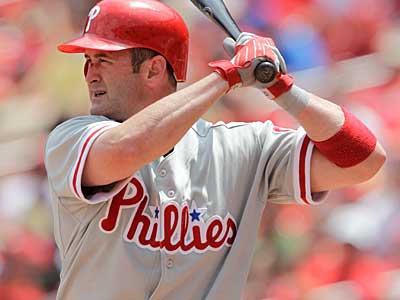 The Phillies re-signed catcher Brian Schneider to a one-year, $800,000 contract on Thursday.
Schneider can earn as much as $1 million with an additional $200,000 in incentives tied to games played. It's a pay cut for Schneider, who earned $1.5 million in 2011.
The Northampton native made 36 starts for the Phillies last season and the team went 28-8 (.777), including 27-3 (.900) in his first 30 starts. From May 7 through September 6, the Phillies went 19-0 in Schneider's starts. At the plate, Schneider batted .176 with two home runs and nine RBI in 41 games.
Matt Gelb, Inquirer Staff Writer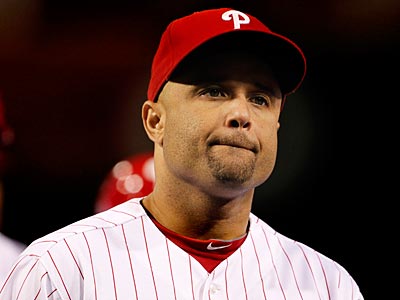 MILWAUKEE — Placido Polanco has begun running after his double hernia surgery in October and Ruben Amaro Jr. said there is no upgrade necessary at third base.
"Polly is our third baseman," Amaro said. "I'm looking forward to him being healthy. If he's healthy, he's exactly what we're trying to have as far as our offense is concerned. If he's healthy, he's our best hitter.
What if he isn't healthy?
Matt Gelb, Inquirer Staff Writer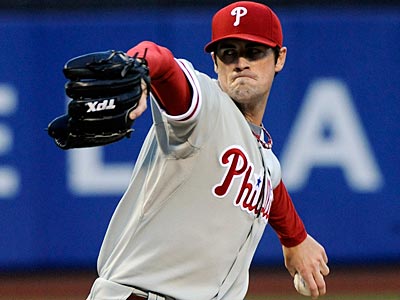 MILWAUKEE — The Phillies have not yet engaged in formal negotiations with Cole Hamels and his agent John Boggs. Hamels is under control for 2012 and the Phillies have other holes for 2012 that Ruben Amaro Jr. says he will address first.
"We have some other fish to fry right now," Amaro said.
Both sides want a deal. Amaro has long spoken of his pride in Hamels and desire to keep a homegrown ace (and the youngest star on the oldest team in baseball). Boggs has previously talked about Hamels' affinity for Philadelphia and his willingness to make a deal. Hamels has never contradicted that.
Matt Gelb, Inquirer Staff Writer
MILWAUKEE — The Phillies will choose familiarity for their backup catcher.
The team is finalizing a one-year agreement with Brian Schneider, the Northampton native who has spent the previous two seasons behind Carlos Ruiz. One baseball source said the deal was close, but probably would not be completed until Thursday.
Schneider had the worst offensive season of his 12-year career in 2011, but the Phillies value his defensive capabilities. The pitching staff praises Ruiz for his knowledge and devotion to calling games, but most found there was little drop off when Schneider caught.
Matt Gelb, Inquirer Staff Writer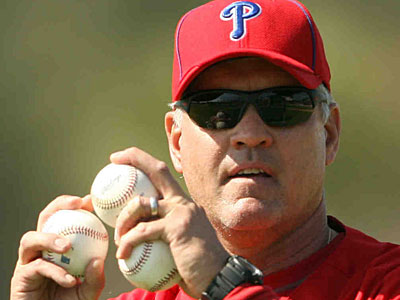 MILWAUKEE — There are two managerial openings still unfilled in baseball and Ryne Sandberg is a finalist for neither. The Cubs do not want to hire their Hall of Fame second baseman only to have to fire him one day. The Red Sox never interviewed Sandberg.
The only position for which Sandberg was interviewed — St. Louis — hired Mike Matheny with no managerial experience. So that leaves either a job on a major-league staff or a return to the minors for Sandberg.
Given that Sandberg was viewed as a managerial candidate this winter, it's hard to see a newly hired manager adding him to his staff for fear of always looking over his shoulder.
Matt Gelb, Inquirer Staff Writer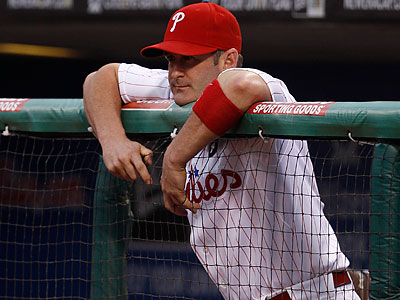 MILWAUKEE — Ruben Amaro Jr. said he targeted closer as his first major position this winter because he expects shortstop to take quite some time to fill. Jimmy Rollins is expected to wait out the market for his desired five-year deal. Depending on how long Jose Reyes, the top shortstop on the market, remains unsigned, Rollins could linger.
"I don't see that moving particularly quickly," Amaro said. I just had a feeling that would be the case."
So here at the meetings, Amaro said his immediate priority is to sign a backup catcher. That could happen in the coming days. Brian Schneider remains a possibility to return after two years with the organization, but Amaro has engaged other free agents too.
Matt Gelb, Inquirer Staff Writer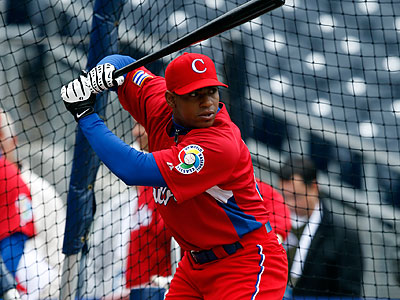 MILWAUKEE — The priority, Ruben Amaro Jr. said, was simply due diligence. But the Phillies had heard and seen enough of Yoenis Cespedes to warrant a private workout at the team's Dominican Republic complex Tuesday. And there was enough curiosity to send former GM and current advisor Pat Gillick to watch the Cuban defector with his own two eyes.
Whether the Phillies would even consider dolling out close to $30 million for a 26-year-old outfielder who has never seen major-league pitching is anyone's guess. If Cespedes will even become a free agent this winter is also unknown.
Nonetheless, Sal Agostinelli, the Phillies' international scouting supervisor, had seen Cespedes already. So had Mike Ondo, director of pro scouting. And they believed a closer look was necessary.