Archive: October, 2012
Matt Gelb, Inquirer Staff Writer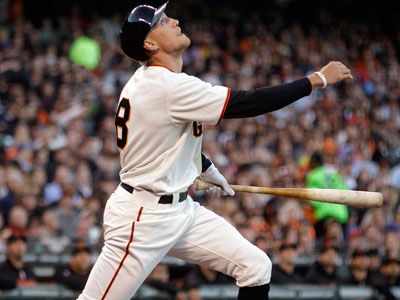 Philadelphia is reduced to watching its former players -- Hunter Pence, Scott Rolen, Kyle Lohse, Jayson Werth, Brandon Moss, Ryan Vogelsong, Quintin Berry, so on and so forth -- and Tuesday's action in Cincinnati featured them.
Hunter Pence delivered a motivational dugout speech before Game 3 against the Reds, overcame cramping in his calf, and stroked a key single in a deciding 10th-inning rally to stave off elimination. (Rolen's error in the 10th sealed it.)
Good game, let's go survive?
Matt Gelb, Inquirer Staff Writer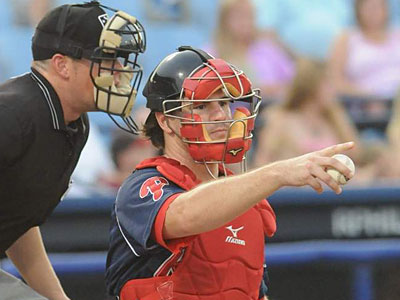 Welcome to Citizens Bank Park, where the Phillies will hold a workout day Tuesday in between games of their division series with... oh, wait. Right.
But hey, the Arizona Fall League starts Tuesday and that's something. Maybe? Sure.
The Phillies have seven players on the Peoria Javelinas in this fall's edition of the showcase league. Teams traditionally send top prospects to the AFL, in addition to players requiring a longer look for various reasons. It's a paradise for scouts.
Matt Gelb, Inquirer Staff Writer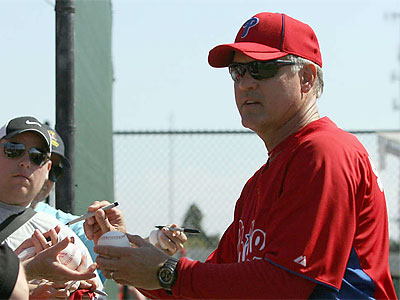 Ryne Sandberg, the Hall of Famer viewed as a potential successor to Charlie Manuel, was added to the Phillies coaching staff Thursday. Sandberg wil serve as Manuel's third-base coach and infield instructor in 2013.
He was among a plethora of changes announced. Only pitching coach Rich Dubee will remain in his 2012 role. The team will not have a bench coach next season.
Two others from the minor-league system were promoted. Steve Henderson, the organization's roving hitting instructor, was named hitting coach. Rod Nichols, who served as pitching coach at triple-A Lehigh Valley, was named bullpen coach.
Philly.com Staff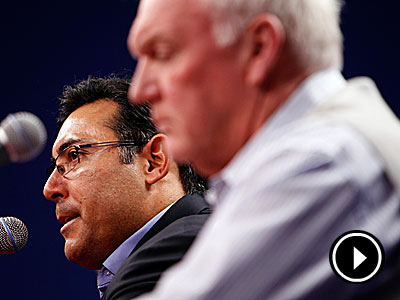 Video: The Inquirer's Matt Gelb reports from Citizens Bank Park after the end-of-season press conference with Phillies general manager Ruben Amaro Jr. and manager Charlie Manuel.
---
Have a question? Send it to Matt Gelb's Mailbag.
Matt Gelb, Inquirer Staff Writer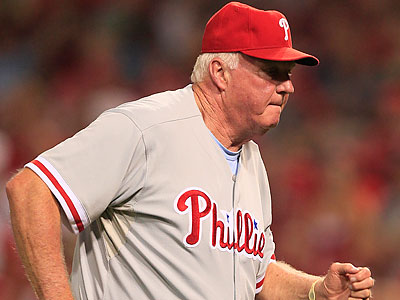 WASHINGTON — It all ends this afternoon, with little to play for but pride. A Phillies victory ensures the team's 10th straight winning season, which would set a franchise record. But even Charlie Manuel isn't so sure as to what good that does.
There is no erasing the disappointment of 2012.
On Wednesday, that will sink in once the Phillies leave the field without a tomorrow. There is no October baseball in Philadelphia for the first time in six years.
Matt Gelb, Inquirer Staff Writer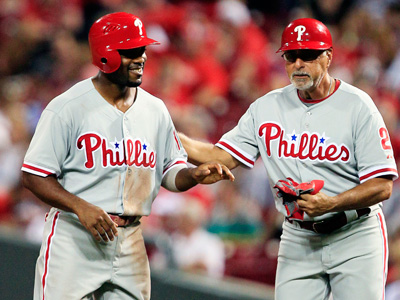 WASHINGTON — Moments after Game 162 ended, the Phillies commenced what could be a winter of change. First-base coach Sam Perlozzo will not be retained, GM Ruben Amaro Jr. announced at Nationals Park.
An hour later, the team revealed bench coach Pete Mackanin and hitting coach Greg Gross were not returning.
The three moves ostensibly create a chance for Hall of Famer Ryne Sandberg to join the staff in 2013.
Poll: Did Juan Samuel deserve to go?

(4257 votes)
Philly.com Sports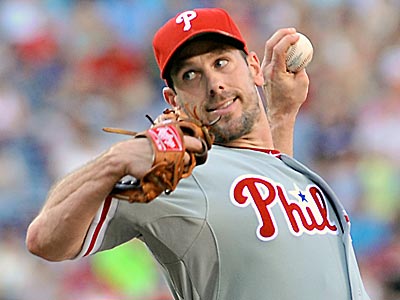 Join the Inquirer's Matt Gelb as he takes your Phillies questions during the team's final regular season game of 2012, scheduled to start Wednesday at 1:05 p.m. in Washington.
On a mobile device? Click HERE to join the chat!
Matt Gelb, Inquirer Staff Writer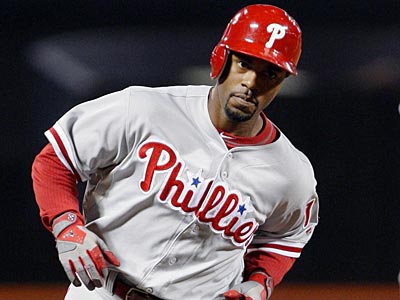 WASHINGTON — Before Monday, Jimmy Rollins had played in all but three Phillies games this season. His only respite was when his baby girl was born in May. Finishing this season as the lineup's stalwart was a source of pride.
Then he texted Scott Sheridan, the team's head athletic trainer, 12:30 a.m. Monday. His right calf was hurting, the result of a pickoff play gone wrong Sunday.
"I knew I had to do it," Rollins said. "... Even if we were playoff-bound, it was something where I'd have to send him a text, probably with more urgency."