Archive: January, 2012
Philly.com Sports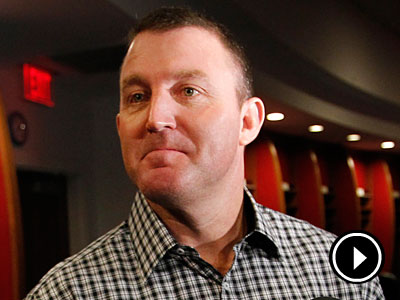 Video: The Inquirer's Bob Brookover analyzes Jim Thome's return to Philadelphia as the 41-year-old first basemen prepares for spring training with a new regimen.
For more from Brookover on Thome's return, click here.
---
Have a question? Send it to Matt Gelb's Mailbag.
Bob Brookover, Inquirer Columnist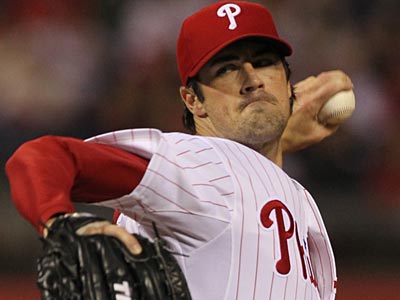 The one-year deal is done for Cole Hamels. The $15 million he'll be paid in 2012 represents a $5.5 million raise over what he received last season and is the same exact amount the Phillies will pay second baseman Chase Utley for the third straight season.
In other words, the 28-year-old lefty is being nicely compensated as the youngest ace in the Phillies' dream rotation.
A more challenging contract negotation for Hamels and the Phillies lies ahead.
Staff report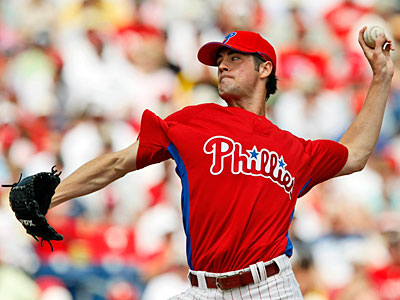 Pitcher Cole Hamels and infielder Wilson Valdez both agreed to one-year contracts with the Phillies, general manager Ruben Amaro Jr. announced Tuesday. Both players had been eligible for salary arbitration. Hamels will earn $15 million in 2012 and Valdez $930,000 and both contracts include award bonuses. Right fielder Hunter Pence is the Phillies' lone remaining player eligible for salary arbitration.
Have a question? Send it to Matt Gelb's Mailbag.
Inquirer Staff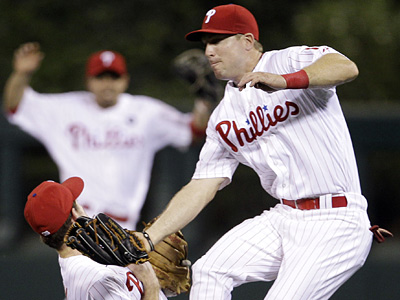 The Phillies have released outfielder John Bowker to allow him to pursue an opportunity with a professional team in Japan, the team announced Tuesday.
In a combined 31 major league games between the Phillies and Pittsburgh Pirates last season, Bowker, 28, batted .133 with two RBI. He spent the majority of the 2011 season at triple-A Indianapolis in the Pirates minor league system, where he hit .306 with 15 home runs and 76 RBI in 106 games.

For his major league career, Bowker has hit .232 with 17 home runs and 73 RBI in 240 games between the San Francisco Giants (2008-10), Pirates (2010-11) and Phillies (2011). Bowker was originally a third round selection of the Giants in the June 2004 draft.
Matt Gelb, Inquirer Staff Writer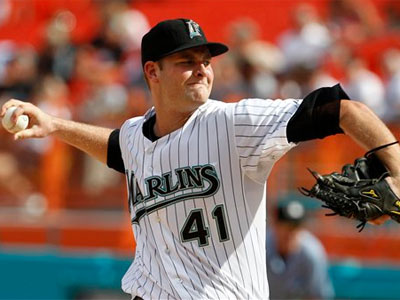 In a January of emptiness, this constitutes news in Phillies land: Chris Volstad is no longer a member of the National League East.
The Miami Marlins continued their overhaul into baseball's top circus by acquiring Carlos Zambrano in a trade with Chicago. The NL East should be quite fun once Ozzie Guillen and Logan Morrison engage in a Twitter battle, Jose Reyes and Hanley Ramirez both play shortstop, and Zambrano bashes the backstop aquarium in the new ballpark.
Anyway, back to Volstad: His departure marks a sad day for Ryan Howard, who probably could use some good days. If you've watched any Phillies-Marlins games in the past half decade, you might have seen Howard teeing off Volstad.