Game 122: Polanco Returns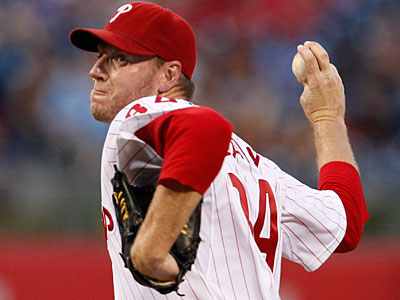 News blogs, sports blogs, entertainment blogs, and more from Philly.com, The Philadelphia Inquirer and the Philadelphia Daily News.
Game 122: Polanco Returns
Marc Narducci
The Phillies have activated Placido Polanco from the disabled list and put him in the lineup for tonight's game at Citizens Bank Park against the Cincinnati Reds. Hector Luna has been optioned to Lehigh Valley.
Tonight is the first of a four-game series with the sizzling Reds who are 74-48. The Phillies are 56-65.
Roy Halladay (6-7, 3.80) goes against Reds RHP Mike Leake (5-7, 4.29).
Here is the Phillies lineup.
1.Jimmy Rollins, SS
2. Juan Pierre, LF
3. Chase Utley, 2B
4. Ryan Howard, 1B
5. John Mayberry Jr., CF
6. Domonic Brown, RF
7. Placido Polanco, 3B
8. Erik Kratz, C
9. Roy Halladay, P