By now you have probably seen poor Cameron Hansen take an epic spill while running up the first base line to retrieve Shane Victorino's bat after a first-inning walk. Hansen's fall made it onto Sports Center as well as the front page of Yahoo Sports, catpulting him into mini-celbritydom.
Hansen, an 18-year-old college student who is in his fourth season working for the Giants' clubhouse staff, said he received about 20 text messages from friends saying some variation of, "Have a nice fall."
Anyway, Victorino helped commemorate the occasion by signing a video-captured image of the aftermath.
Thanks to Giants clubhouse staffer Andy Harris for forwarding the pic.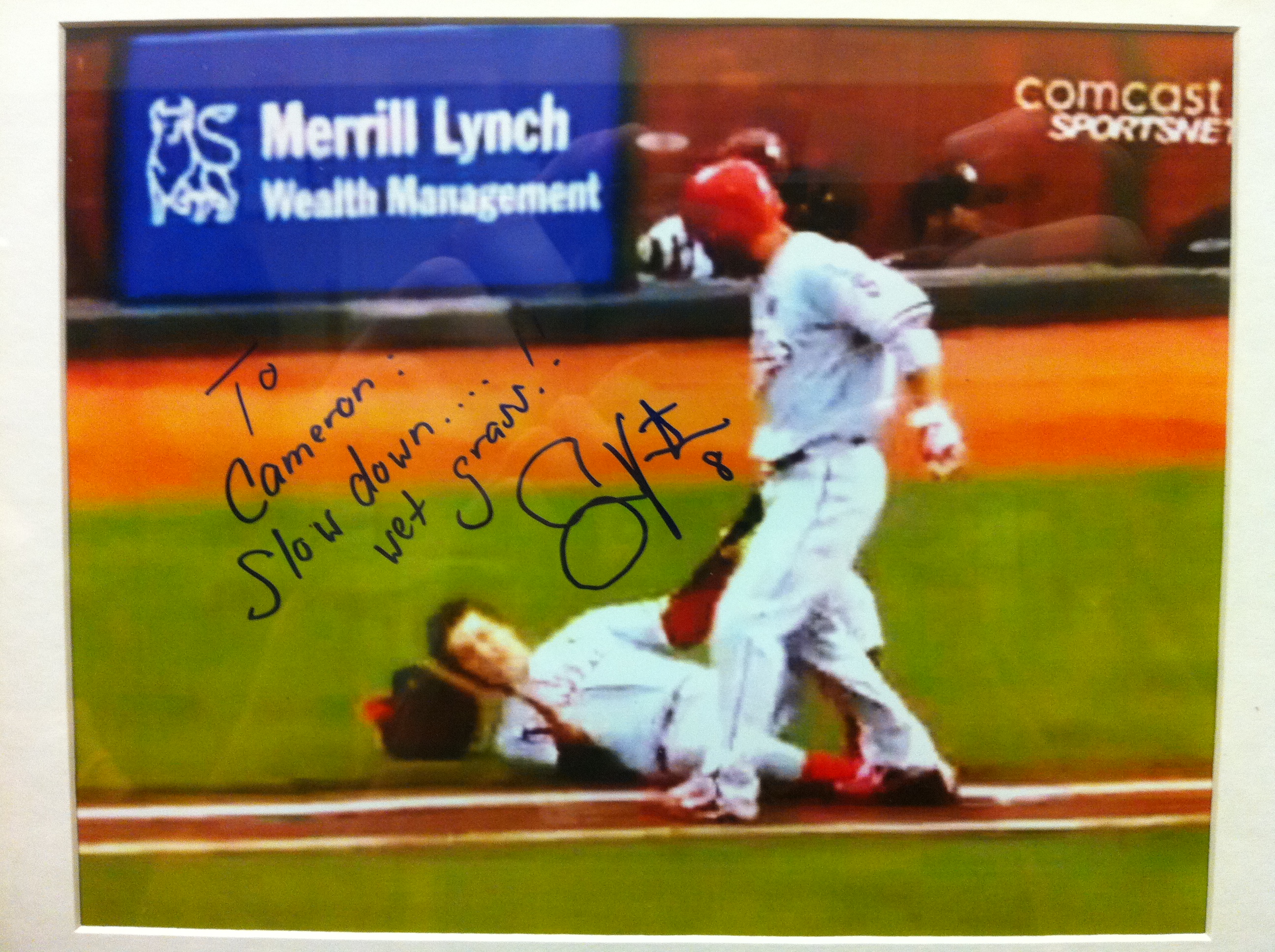 ---
Download our NEW iPhone/Android app for easy access to all of our Phillies coverage, plus app-exclusive videos and analysis. Get it here.