Utley reportedly needs surgery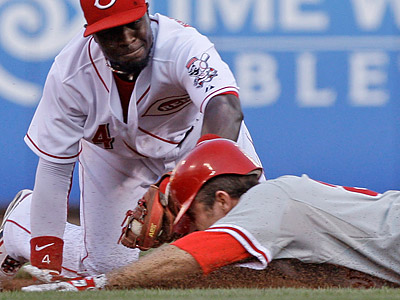 News blogs, sports blogs, entertainment blogs, and more from Philly.com, The Philadelphia Inquirer and the Philadelphia Daily News.
Utley reportedly needs surgery
Daily News staff
Phillies second baseman Chase Utley will need surgery on his thumb and could miss 5-6 weeks, according to a report from Peter Gammons, of the MLB Network.
Utley was injured sliding into second base Monday night in Cincinnati. He returned to Philadelphia and was seen by hand specialist Dr. Randall Culp yesterday. He was to meet with Dr. Andrew Weiland in New York today for a second opinion.
The Phillies had called the injury a sprain after it occurred but had given no indication of the severity.
A team spokesman said he could not confirm or deny the report but an update is expecting later today.
More to come ...