According to the little counter on the front page of the Phillies web site, there are 17 days, six hours and 29 minutes to Opening Day. Which means there are roughly 129 days, six hours and 29 minutes until the 2010 trading deadline, and 194 days, six hours and 29 minutes until the end of the 2010 regular season, and 320 days, six hours and 29 minutes until pitchers and catchers again report to Clearwater.
Actually, those figures are a little bit off, because it took me a few minutes to figure all of that out. Point is, time keeps on slippin', slippin', slippin' into the future, and for a guy like Kyle Kendrick, the future is now -- more specifically, tonight against the Baltimore Orioles in the Phillies' first game back from their lone day off of the spring.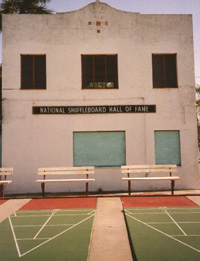 How did I spend my day off? I did some laundry, watched Brad Lidge pitch in a minor league game, watched the best first day of the NCAA tournament in quite some time, then listened to a slightly-inebriated Gators fan explain to me why Tim Tebow will thrive as an NFL quarterback. The conversation about Tebow brought a particularly entertaining end to my day, almost as entertaining as watching Villanova almost lose to a 15th-seeded team from a school that sounds more like a Big Tobacco Company than a place of higher education. In normal society, the Tebow argument might be debunked by highlighting the lack of success enjoyed by spread/spread option quarterbacks in the NFL -- Alex Smith, Ryan Leaf, Vince Young anybody? -- or the fact that Tebow's throwing motion looks like it pre-dates the advent of the forward pass. But Florida fans possess a remarkable ability to avoid any sense of logic when it comes to their Gators. And, considering most of their backgrounds, it makes sense. After all, when you live in a state that is home to seven of the country's worst-performing metropolitan economies AND the world's largest shuffleboard courts, a six-pack of Bud and an ignorance of reality are essential tools for survival.
In a way, Kendrick shares some commonalities with Tebow, and not just because he was offered a scholarship to play in a spread offense at Washington State. Kendrick, like Tebow, enjoyed early success running an unconventional offense, throwing sinker after sinker after sinker during a rookie campaign in which he went 10-4 with a 3.87 ERA in 20 starts. But, like Tebow, Kendrick's skill set wasn't suited to extended success in the professional game, so he went down to the minors, re-invented himself, developed a change-up and a cutter that looked sharp late last season and even looks even better this spring, and now has reached a point where he has a real opportunity to establish himself as a big leaguer for years to come. Of course, this is where Kendrick's path diverges with Tebow's, because there are no minor leagues in football, and you have a window of about three years to prove yourself, and if you do not, then you are back in Gainesville selling insurance and speaking at the Touchdown Club.
Or appearing on The Bachelor.
Professional baseball features a larger window of opportunity. Thanks to its extensive, and cheap, development system, the sport doesn't expect you to show up on the scene all growed up. Kendrick has taken advantage of this, but he has plenty of work left to do, and it begins tonight against the Orioles.
Why is tonight so big?
Because tonight, against a team he faced just five days ago, Kendrick is expected to throw 65-75 pitches, which means he will be in the game longer than two or three innings, which means hitters will get to face him more than one time.
In three Grapefruit League starts, Kendrick has yet to make two full trips through a line-up. In fact, only six batters have faced him more than once this spring.
Why does that matter?
Check out Kendrick's splits from his rough 2008 season, based on the number of times an opponent saw him in a game:
1st Plate Appearance: 282 PA, .266/.338/.387, .725 OPS, 34 RS, 7 HR
2nd Plate Appearance: 249 PA, .289/.366/.486, .852 OPS, 27 RS, 7 HR
3rd+ Plate Appearance: 191 PA, .376/.426/.618, 1.045 OPS, 30 RS, 9 HR
His first time through the line-up, Kendrick allowed a HR every 35.4 at-bats. After his second time through the line-up, he allowed a HR every 12.3 at-bats.
Point is, as good as Kendrick's performance has been this spring -- he has allowed four hits and no walks in nine scoreless innings -- his work is only just beginning.
As for Tebow, I do not mean to disparage the man. In fact, I like him a lot. If I were an NFL GM, and I wanted to be sure that my quarterback did not end up bankrolling a dog-fighting ring or (allegedly) luring unsuspecting women into bathrooms, he'd be my first-round draft pick. But if I were an NFL GM, and I wanted to win, and I couldn't get Sam Bradford, I'd take Tim Hiller before Tebow.
Just remember: Danny Wuerffel was a helluva good guy too.