Ruf out with oblique injury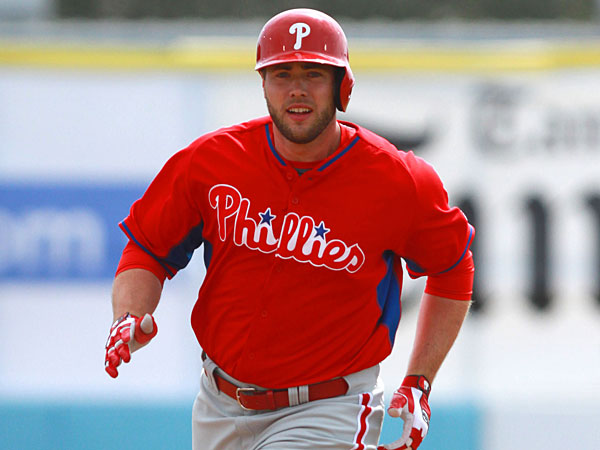 Darin Ruf made the two hour-plus trip to Kissimmee to play against the Astros on the road half of the Phillies split squad game today. But he was scratched from the lineup after suffering an injury in batting practice.
Ruf out with oblique injury

Darin Ruf's chance at making his first major league Opening Day roster may have taken a wrong turn in Kissimmee.
Ruf suffered a strained left oblique during batting practice on Thursday. Ruf was immediately scratched from the lineup for the game against the Houston Astros.
He will be re-evaluated by the Phillies medical staff on Friday.But it would be mildly surprising if Ruf did not begin the season on the disabled list, as oblique injuries are almost always treated cautiously due to their ability to worsen by playing through.
Chase Utley was placed on the DL early last year after suffering an oblique injury in batting practice in Miami. Utley's injury occurred on May 21; he didn't return to the Phillies lineup until June 21, missing a total of 28 games.
Get the full High Cheese experience at PhillyDailyNews.com.