Phillies make Pineiro signing official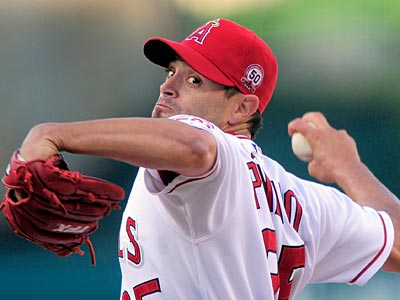 News blogs, sports blogs, entertainment blogs, and more from Philly.com, The Philadelphia Inquirer and the Philadelphia Daily News.
Phillies make Pineiro signing official
Daily News staff
The Phillies officially announced the signing of righthander Joel Pineiro to a minor league contract with an invitation to spring training.
Piñeiro, 33, went 7-7 with a 5.13 ERA in 27 games (24 starts) for the Los Angeles Angels of Anaheim last year. In 20 of those starts, he was 7-4 with a 3.84 ERA.
Piñeiro tied for the ninth-most ground-ball double-plays (23) among American League starting pitchers.
In 335 career major league games (263 starts), Piñeiro has gone 104-93 with a 4.41 ERA and 15 complete games for the Seattle Mariners (2000-06), Boston Red Sox (2007), St. Louis Cardinals (2007-09) and the Angels (2010-11).
Piñeiro is the 16th non-roster invitee to major league spring training for the Phillies, the team said.
---