Phillie-killer Jurrjens scratched from start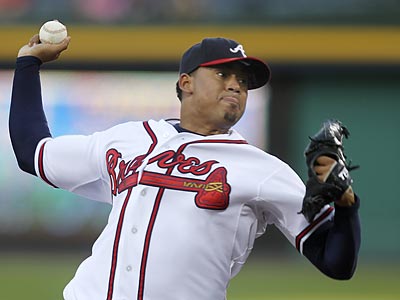 News blogs, sports blogs, entertainment blogs, and more from Philly.com, The Philadelphia Inquirer and the Philadelphia Daily News.
Phillie-killer Jurrjens scratched from start
David Murphy, Daily News Staff Writer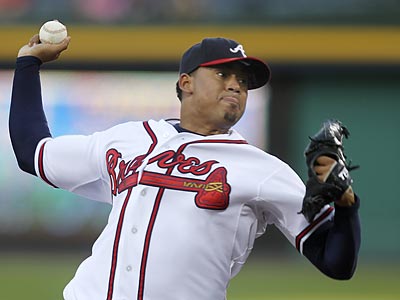 Interesting game for a 23-year-old to make his major league debut. The Braves have summoned righthander Brandon Beachy to start against the Phillies tonight in place of Jair Jurrjens, who was scratched from the start with a sore knee.
Beachy is 5-1 with a 1.73 ERA at Double-A and Triple-A this season and has posted stellar strikeout and walk rates of 11.2 K/9 and 2.1 BB/9.
Jurrjens has dominated the Phillies in his career, allowing just 17 earned runs in 59.2 innings over nine starts. He held them to three runs on two hits in six innings back on July 6 when he was just returning from a two-month stay on the DL. Last season, he held them to four earned runs in 26.2 innings.
According to the Atlanta Journal-Constitution, Beachy has been a fast-riser in the system, going from an undrafted free agent out of Indiana Wesleyan two years go to the major leagues without showing up on any top prospect lists.