Myers in, Cairo out for World Series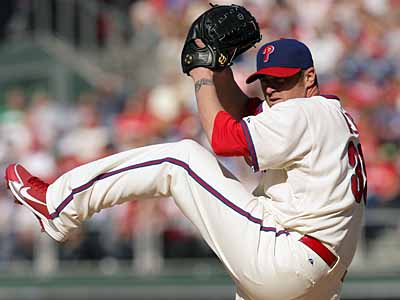 News blogs, sports blogs, entertainment blogs, and more from Philly.com, The Philadelphia Inquirer and the Philadelphia Daily News.
Myers in, Cairo out for World Series
Daily News staff
After being left off the roster for the National League Championship Series, reliever Brett Myers is back on the roster for the World Series, the Phillies announced.
Miguel Cairo has been left off the roster after being added for the NLCS.
Myers, who missed a significant portion of the season following hip surgery, made one appearance in the division series against Colorado, walking two and hitting a batter in two-thirds of an inning.
Myers' addition gives the Phillies 12 pitchers and reduces the bench to five.
The rest of the roster will remain as it was for the NLCS.
More to come ...