Lidge's status remains day-to-day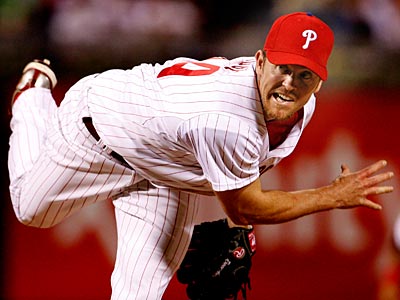 News blogs, sports blogs, entertainment blogs, and more from Philly.com, The Philadelphia Inquirer and the Philadelphia Daily News.
Lidge's status remains day-to-day
Daily News staff
Phillies reliever Brad Lidge will remain day-to-day after an MRI examination found inflammation in the lining of his elbow joint, the team said.
Lidge returned to Philadelphia and had his elbow examined by team physician Dr. Michael Ciccotti at Thomas Jefferson University Hospital. Lidge experienced stiffness in his right elbow on Monday.
He had a gadolinium MRI today, which revealed no loose bodies and no structural damage. It also revealed that his flexor pronator surgery (performed last November) is healing properly.
Lidge, 33, is 0-0, 2.70 ERA with one save in four relief appearances so far this season.