Lidge returns, Baez designated for assignment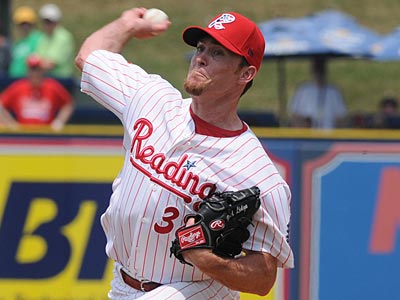 News blogs, sports blogs, entertainment blogs, and more from Philly.com, The Philadelphia Inquirer and the Philadelphia Daily News.
Lidge returns, Baez designated for assignment
Daily News staff
Reliever Brad Lidge has been added to the active roster for the first time this season.
To make room for him, righthander Danys Baez was designated for assignment.
Lidge, 34, has missed the entire season due to a right posterior rotator cuff strain suffered in spring training. He was originally placed on the disabled list on March 25.
Over an eight-game rehabilitation stint between single-A Lakewood and double-A Reading, Lidge went 0-0 with a 3.52 ERA, two walks and 10 strikeouts in 7.2 innings.
Baez, 33, was 2-4 with a 6.25 ERA in 29 appearances this season. He went 5-8 with a 5.81 ERA in 80 games in his two seasons with the Phillies (2010-11).
Baez has pitched once since July 6. For the season, he's come into the game with the Phillies ahead by less than five runs just twice.
---
Download our NEW iPhone/Android app for easy access to all of our Phillies coverage, plus app-exclusive videos and analysis. Get it here.