This is a picture from Dominic Brown's Instagram Account.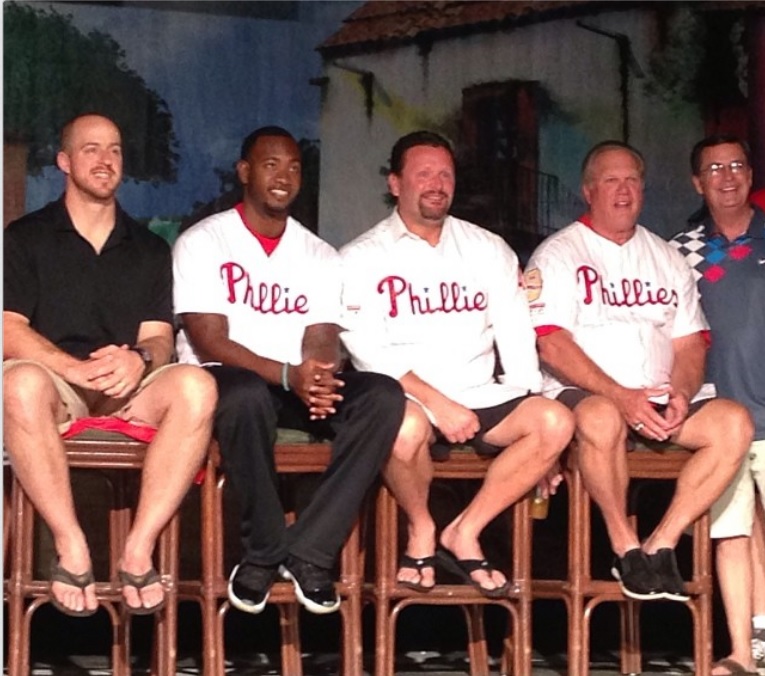 The picture is from the Phillies Phancation, a trip to Cancun that includes appearances by Phillies VIPs like Scott Palmer and the Phillie Phanatic and Domonic Brown. Oh, and also Erik Kratz.

Kratz is the guy in the black shirt. Apparently, he is in Cancun on the Phancation, which began on Sunday and runs through this week. One note: the Phillies traded Kratz to the Blue Jays on Dec. 3.
Question for the gentlemen in the Phillies jerseys: Which one of you is gonna tell Kratzy?
Get the full High Cheese experience at PhillyDailyNews.com.