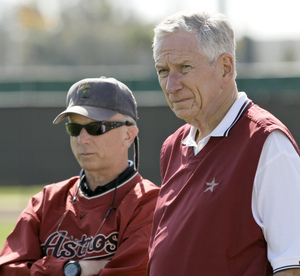 Ed Wade is one of the more maligned figures in recent Phillies history. In his eight years as the club's general manager, the Phillies failed to make the playoffs eight times.
But when Wade comes back to Philly today, he'll see a team that he played a big role in shaping.
How many times was he presented with the opportunity to trade Ryan Howard, Cole Hamels or Chase Utley?
Wasn't he the one in charge when the organizaton decided Jimmy Rollins was its leadoff hitter of the future?