Ryan Howard singled in his first at bat against Matt Harvey, to continue his recent hot play.
An observation: the first baseman seems to be backing off the plate a little bit more than he was earlier in the season.
Here's an image from Howard's first at bat against Jeremy Hefner at Citizens Bank Park on April 10: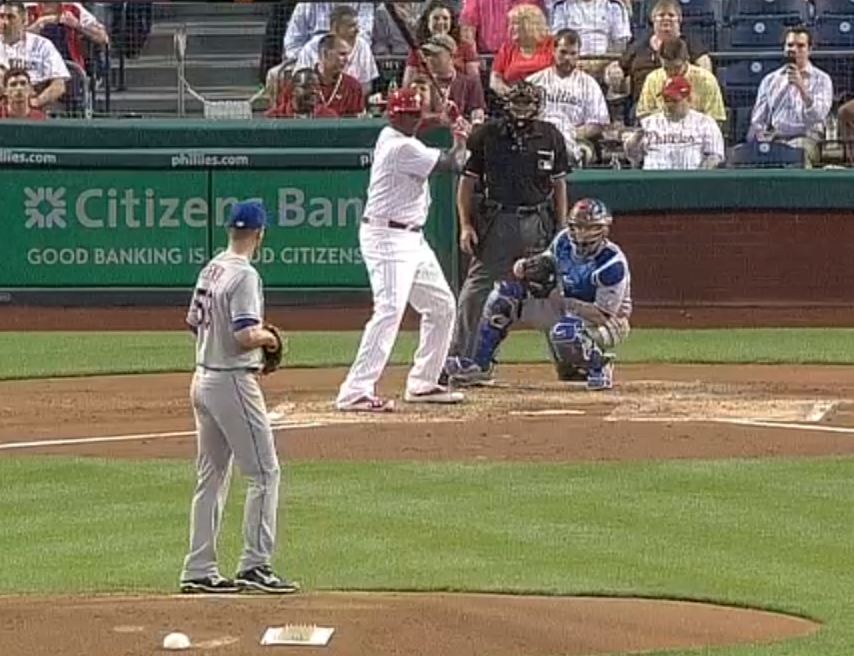 And here's an image from his first at bat against Hefner on Friday, also at Citizens Bank Park: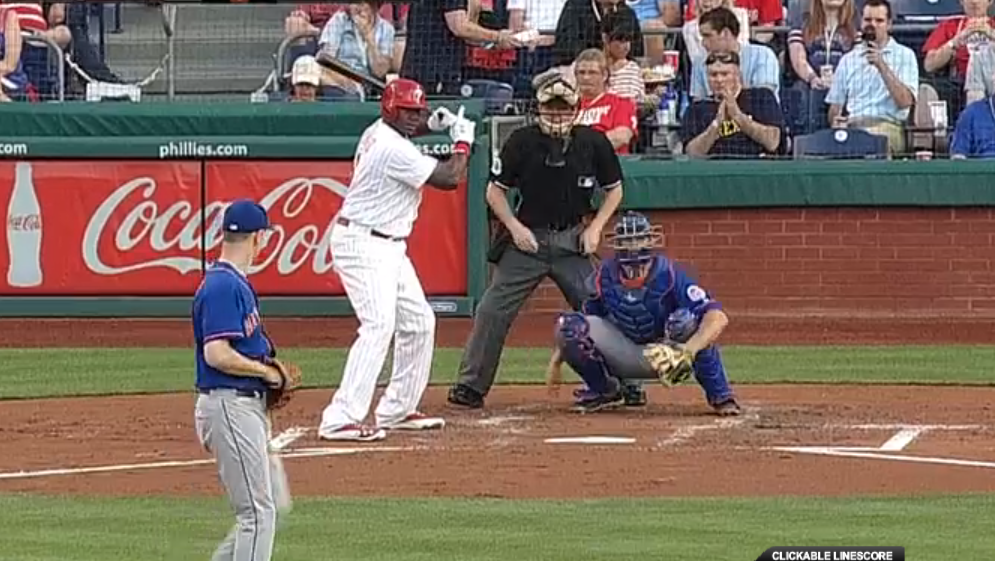 Get the full High Cheese experience at PhillyDailyNews.com.