Four Phils file for arbitration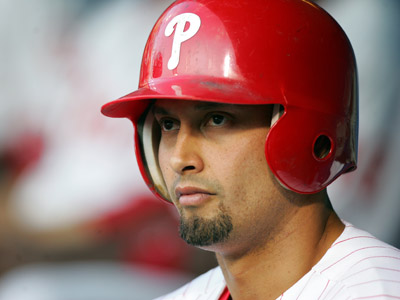 News blogs, sports blogs, entertainment blogs, and more from Philly.com, The Philadelphia Inquirer and the Philadelphia Daily News.
Four Phils file for arbitration
Daily News staff
It was simply a formality, but the Phillies four arbitration-eligible players were among 128 players who officially filed for salary arbitration on Friday.
Pitchers Joe Blanton and Chad Durbin, catcher Carlos Ruiz and outfielder Shane Victorino filed. Blanton made $5.475 million last year, Durbin $1.635 million, Ruiz $450,000 and Victorino $3.125 million.
The players and the Phillies must exchange salary figures by Tuesday. If the sides cannot work out a deal, hearings are scheduled to begin Feb. 1.
The Phillies had 10 arbitration-eligible players last year and avoided a hearing with all of them.