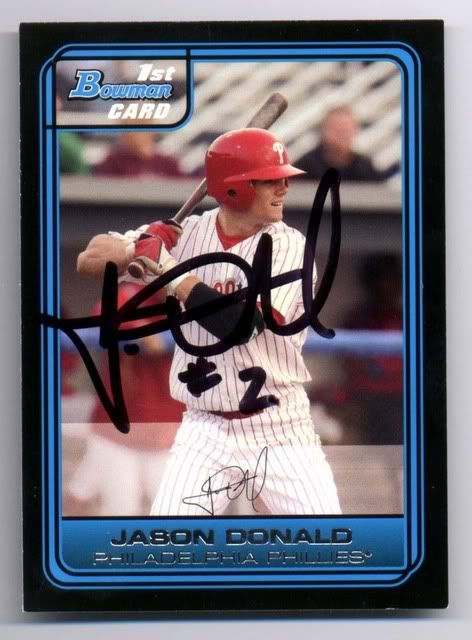 The phone rang last night around 8 p.m. I picked it up.
"Hey," the voice on the line said. "It's Tony Gwynn."
Earlier in the day, desperate for something fresh to bring to the story of Jason Donald, I had taken a shot in the dark and attempted to reach Gwynn. The Hall of Fame right fielder, now in his seventh year as head baseball coach at San Diego State, had tried to recruit the Phillies prospect back when he was in high school in the Fresno area. I didn't think there was much chance Gwynn would have anything to add to the story. After all, how many kids has he coached, let alone recruited, over the past six years? Besides, we are talking about a guy who never hit below .309 in 19 big league seasons. We are talking about a guy who hit above .320 in each of his last two years in the league. We are talking about a guy who is in the Hall of Fame. That kind of guy has to have a pretty restrictive radar, no?