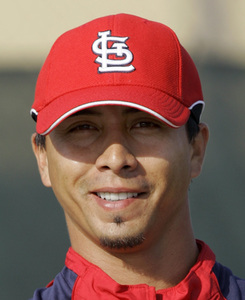 It's easy to forget that Kris Benson is still down in Clearwater working his way back from shoulder surgery. The veteran right-hander had been sidelined for a couple of weeks with biceps tendinitis, but he'll throw a bullpen session today and then another one in the middle of the week as he takes another step toward returning to game action.
Benson hasn't pitched in a game since March 13, when he threw 57 pitches against a Toronto Blue Jays club at the Carpenter Complex.
Benson, who had hoped to pitch in a Grapefruit League game, missed his next scheduled start with shoulder soreness. The Phillies remain hopeful that he can be healthy enough to help the team sometime before the start of June.
Here's a look at what else we're watching today: