Archive: August, 2012
David Murphy, Daily News Staff Writer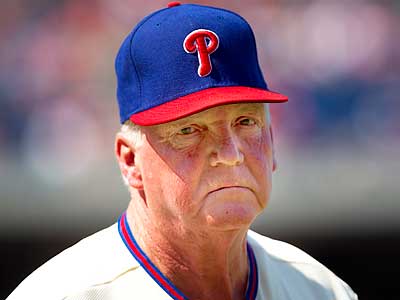 It was just two weeks ago that Charlie Manuel met with Jimmy Rollins about his failure to run out a groundball against the Marlins. So when the manager saw Rollins give less than full effort on a pop fly that was dropped by Mets pitcher Jon Niese in the sixth inning on Thursday, he took the next step. After the inning, Manuel pulled Rollins from the game, replacing him at shortstop with Michael Martinez. While Rollins reached first base on the play in question, he might have had a shot at second had he run at full speed.
"It's up to me to back up what I say," Manuel said.
The manager said he asked Rollins in the dugout if he thought he ran hard on the pop fly. Manuel did not go into detail on what Rollins' response was.
Ryan Lawrence, Daily News Staff Writer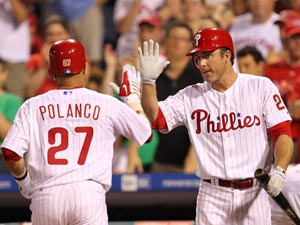 Placido Polanco signed a three-year, $18 million contract to be the Phillies third baseman three winters ago.
It was somewhat interesting because Polanco had made just five starts at third base since 2004 and none after 2005. Polanco had also won a pair of Gold Gloves as a second baseman with the Detroit Tigers.
Although Polanco has battled health issues - he was out of the starting lineup for the seventh straight game on Thursday after tweaking his back injury last week - he hasn't had any problems fielding his position at third. Taking over for the sure-handed Pedro Feliz, Polanco handled the transition from second to third smoothly, capped with winning Gold Glove honors last season.
David Murphy, Daily News Staff Writer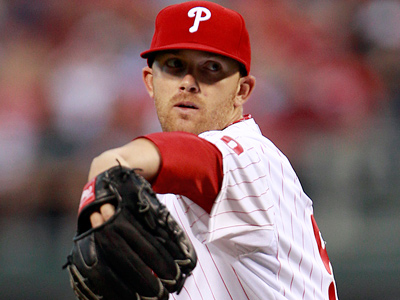 Tyler Cloyd strode into the Phillies clubhouse with a smile as wide as a locker stall. The 25-year-old righthander had been standing on the field inside of an empty Citizens Bank Park, snapping photographs with his wife. Back home in Nebraska, the rest of his family gathered at a sports bar to watch his major league debut. He had not learned of his promotion to the Phillies until about 10:15 in the morning, and by that point a flight to Philadelphia was impossible. On the drive to Philadelphia from Lehigh Valley, he called his father.
"That was the first time I ever heard by dad cry on the phone," Cloyd said later.
Covering big league debuts is something that will never get old. There was something extra sweet about this one. Cloyd has never been considered a top prospect. Despite a stellar season that saw him earn the International League Pitcher of the Year Award, there was some doubt about whether the Phillies would call him up. He is not particularly imposing in size, and his fastball sits in the 86-to-88 mile-per-hour range. But he has command, and he has moxie, and plenty of pitchers have made a decent living with a combination of the two. It wasn't until Cole Hamels came down with a stomach bug that the Phillies made the call. Their decision to shut down Vance Worley for the season means Cloyd is here for the forseeable future. Charlie Manuel isn't a guy who likes to talk too far into the future, but after Cloyd held the Mets to three runs with five strikeouts in six innings, the manager finally relented and acknowledged, "Yeah, I'd say he is going to get another start."
David Murphy, Daily News Staff Writer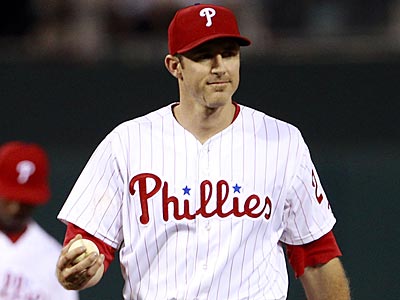 A few days ago, Chase Utley approached Ruben Amaro Jr. and asked the Phillies general manager whether he thought playing some third base in the future was realistic.
Amaro's response? I don't know, which pretty much mirrors Utley's mindset on the matter. But both sides are open to exploring the possibility. In fact, Utley fielded groundballs today at third base and says he plans on doing it again.
"I thought it could be an option in the future," Utley said. "It's way too early to have an opinion either way on how it's going to go. But I'm going to take some more groundballs there in the future. But who knows what the future has in store."
Ryan Lawrence, Daily News Staff Writer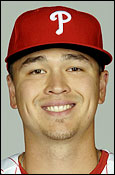 Well, apparently Tyler Cloyd won't have to audition for a September spot in the Phillies rotation after all.
Vance Worley was placed on the 15-day disbaled list this afternoon. Worley, who has been pitching with loose bodies in his elbow since landing on the DL for the first time in mid-May, will undergo surgery at some point in the next 7-10 days.
The procedure is similar to one Cole Hamels had last offseason. Worley is expected to be fully recovered before reporting to spring training.
Ryan Lawrence, Daily News Staff Writer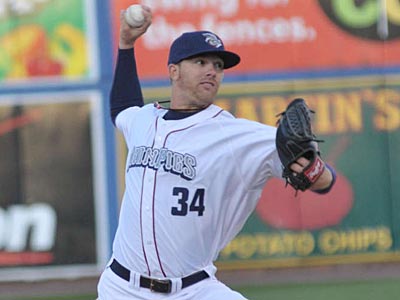 The Phillies announced this morning that Cole Hamels will not take the mound at Citizens Bank tonight against the Mets, as originally scheduled. Hamels has a stomach illness.
Pithcing in his place will be 25-year-old righthander Tyler Cloyd.
Since Hamels will almost certainly be plugged back into the rotation in the next few days, Cloyd will be added to the roster (a corresonding move will be made prior to tonight's game) as a fill-in, emergency starter.
Ryan Lawrence, Daily News Staff Writer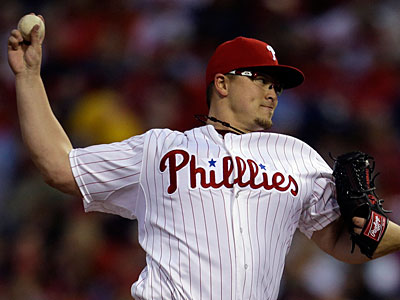 It's been three weeks since Kyle Kendrick took the mound against the Atlanta Braves and got knocked around, igniting the most recent starting rotation controversy.
Fans called for Kendrick, who had been in the midst of a strong run as a reliever, to move back to the bullpen and for the Phils to replace him in the rotation with Triple A starter Tyler Cloyd.
We know what's happened since: Kendrick has allowed two earned runs in his last three starts, winning three straight games in the process.
Philly.com Sports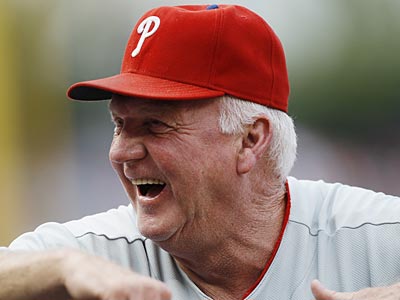 Join the Daily News' Ryan Lawrence as he takes your Phillies questions in a live chat, beginning Monday at noon.
On a mobile device? Click HERE to join the chat!