Archive: April, 2012
David Murphy, Daily News Staff Writer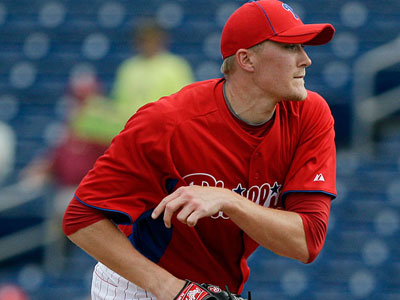 As you may have read on this site, the Phillies have placed righthander David Herndon on the 15-day disabled list with elbow inflammation. He is scheduled to undergo an MRI in the near future. In the meantime, the Phillies have several options down on the farm, and the 40-man roster flexibility to do whatever they feel is in the best interest of the club.
The most intriguing option is lefty Jake Diekman, who drew raves from the coaching staff for his performance during spring training. Diekman is on the 40-man roster, although that might not be a major factor since the Phillies have one open spot there. What they will likely consider are the 17 strikeouts and three walks that Diekman has tallied in 11 innings at Triple-A Lehigh Valley this season. The hard-throwing lefty has allowed one run on 13 hits this season. He last pitched on Sunday, when he struck out three and walked two in 1 1/3 innings. Before that, he pitched on April 26.
Adding another lefty to the mix would make sense heading into a three-game series against the Braves, who feature lefty sluggers Brian McCann and Jason Heyward as well as leadoff hitter Michael Bourn. The Phillies could opt to go the veteran route, as lefty Raul Valdez has 15 strikeouts and no walks along with a 3.14 ERA in 14 1/3 innings. He would have to be added to the 40-man roster.
Daily News staff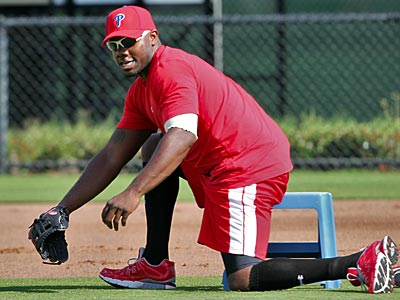 Ryan Howard sounded pleased after getting in a workout at the Phillies complex in Clearwater today. "Day one rehab back in Clearwater," he said on Twitter. "Feels good to be on the grind again. Beast of a workout today."
General Manager Ruben Amaro said Saturday that Howard would not start hitting for a few days "because he wants to get his legs under him and doesn't want to get in any bad habits." Howard will be taking ground balls and doing other baseball-related work. He has been limited since Feb. 27 when he had a procedure to clean a wound from his initial Achilles surgery. Amaro told reporters that the wound is not completely healed, but was in good enough shape to allow Howard to head to Clearwater for more baseball.
**
David Murphy, Daily News Staff Writer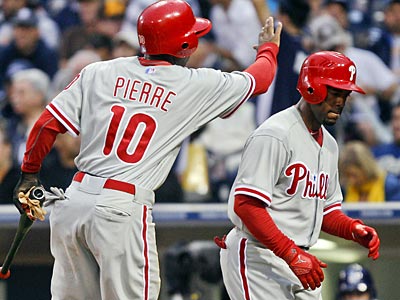 If there was any doubt that the Jimmy Rollins as No. 3 hitter experiement is over, it was probably eliminated this morning when Charlie Manuel posted his lineup card. With Juan Pierre starting in left field, Manuel still chose to hit Rollins in the leadoff spot, leaving Pierre to bat second for the first time since 2009.
Rollins had a two-run double last night in his return to his usual spot at the top of the order. Manuel started the season batting him third with Chase Utley still working his way back from a knee condition. But Rollins is hitting just .216 with a .253 on base percentage and .243 slugging percentage. His double yesterday was just his second extra base hit of the season.
Pierre has started 189 games in his career in the two-hole, most recently in 2009, when he did it in 14 games.
David Murphy, Daily News Staff Writer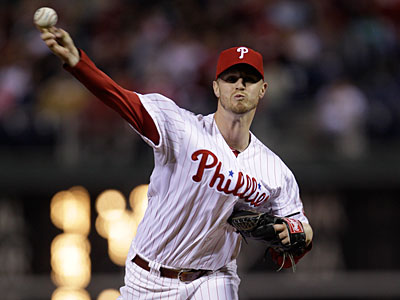 Here's how the next week-plus looks for the Phillies:
THE WEEK AHEAD...
Saturday, April 28
David Murphy, Daily News Staff Writer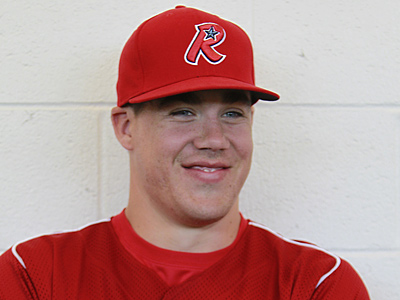 All you need to know about Reading can be learned from a quick examination of the names the local minor league baseball club has used over the last century: Coal Heavers, Pretzels, Coal Barons, Mariners, Aces, Keystones, Sox, Brooks, Chicks, Indians, Red Sox, and Phillies. OK, maybe not everything. But all you really need to know right now is that Trevor May is looking more and more like the next blue-chip pitcher to be shipped out of town join the Phillies rotation at some point in the next two or three years.
Last night, in front of an audience that included dignitaries like Phillies president David Montgomery, assistant general manager Benny Looper and pro scouting director Mike Ondo, May held the Richmond Flying Squirrels to one hit and two walks in six scoreless innings, striking out seven in the process.
May, ranked the No. 69 prospect in the minors by Baseball America prior to this season, has had a dominant start to his Double-A career. Through four starts (all of which have resulted in his picking up the win, if that kind of thing matters to you), May has logged 23 innings with 26 strikeouts, eight walks (a 3.25 K/BB ratio) and no home runs. In fact, he has allowed just one extra base hit, which came in his first start of the season. Over his last three starts, May has allowed two runs, nine hits and five walks with 20 strikeouts in 18 innings.
David Murphy, Daily News Staff Writer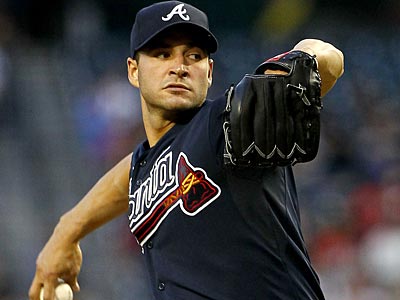 While the Phillies finished their 10-game west coast trip with a much-needed dose of offense, their pitching staff is still the reason they will head back to Citizens Bank Park within one game of .500.
Heading into Wednesday's 7-2 victory over the Diamondbacks, Phillies starters had pitched at least seven innings in half of their 18 games, tied with Texas and Oakland for the most in the majors. Combined, the rotation had logged 117 innings (an average of more than 6 per start) with a 2.84 ERA, 7.3 K/9, 1.9 BB/9 and 0.8 HR/9. Remove Joe Blanton and Kyle Kendrick from the equation and the Phillies' top four starters were averaging nearly seven innings per start with a 2.06 ERA.
None of that changed in the series finale at Chase Field, as Cole Hamels allowed a leadoff double and then retired 18 consecutive batters en route to a dominant eight-inning performance. Give some credit to the bullpen, too. The new set-up/closer combination of Chad Qualls and Jonathan Papelbon has combined to allow just two runs in 15 innings of work.
David Murphy, Daily News Staff Writer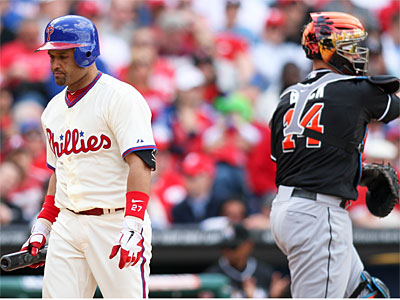 Two notes this morning:
1) Vance Worley struck out six batters last night, all of them on called third strikes. In spring training, we wrote about Worley's ridiculous ratio of called strikes last season. Well, his ratio is even more ridiculous this season. After last night's performance -- his third outing of 6+ innings and 1- run, by the way -- Worley has recorded 67 percent of his 27 strikeouts on called third strikes.
David Murphy, Daily News Staff Writer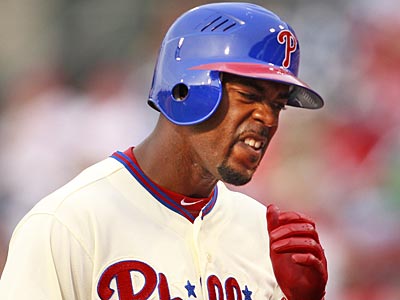 As ugly as the last two losses have been -- and we're talking morning-after-St.-Patrick's-Day ugly -- the Phillies are really just three timely hits away from being a .500 ballclub. They have played four games that have been decided by one run. They have lost three of those games. In those three losses they are 4-for-20 with runners in scoring position.
That's not necessarily a silver lining. After all, the player most accustomed to producing those big hits is on the disabled list with a hole in the back of his foot. In other words, you can't automatically blame bad luck.
Fact is, the Phillies' No. 3 and No. 4 hitters have combined to go 6-for-30 with one extra base hit with runners in scoring position.