Archive: December, 2011
Daily News staff
The Phillies have waived infielder Carlos Rivero to clear a roster spot for shortstop Jimmy Rollins.
Rivero, 23, was claimed by the Washington Nationals. He hit .270 with 16 home runs and 71 RBI in 136 games with Double A Reading and Triple A Lehigh Valley last season. He played seven games in Triple A, hitting .185 with a homer and 5 RBI, the first time he has been in Triple A in a 6-year minor league career.
Rollins re-signed with the Phillies on Monday.
Daily News staff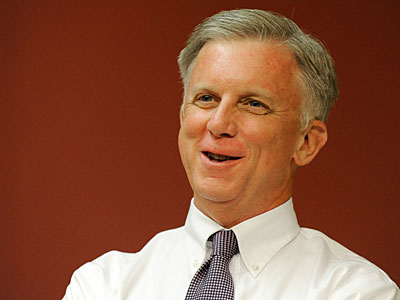 Former Phillies and Astros general manager Ed Wade has re-joined the Phillies as a special consultant to the baseball operations department, the team said.
"Ed had a very positive impact on the success we had in 2008 and his experience and knowledge will be a solid addition to what I feel is as good a baseball operations staff as there is in the game," general maanger Ruben Amaro Jr. said in a statement.
In his new role with the Phillies, Wade will assist in salary arbitration consultation, while also scouting at both the major and minor league levels.
Daily News staff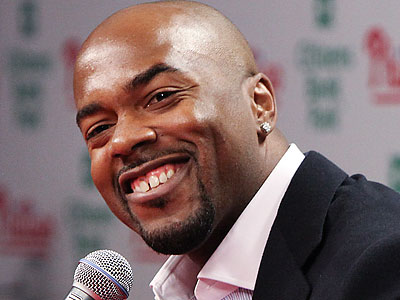 Jimmy Rollins has signed a 3-year, $33 million contract with the Phillies, general manager Ruben Amaro Jr. announced today.
Rollins, 33, the longest-tenured professional athlete in Philadelphia, has a vesting option for 2015 at $11 million. If it is not vested, the club option would be $8 million and the player option would be $5 million.
"Jimmy has been an integral part of this franchise's recent success and is arguably the best shortstop in club history," Amaro said in a statement. "He also stands to be one of the Phillies' all-time greatest players. This contract ensures that he will be with us at a time when we hope to continue this recent run of division titles. Jimmy clearly gives us the best chance to bring a World Series title back to Philadelphia and we are looking forward to the next several years with him at his home at the shortstop position."
Daily News staff
Phillies rightfielder Hunter Pence underwent sports-hernia surgery soon after the Phillies' elimination. He did about 3 weeks of rehab in Philly and the rest in Houston, where he resides in the offseason, owns a baseball academy and continues to be involved in the community.
"The recovery is going well," Pence told Daily News contributor Bernardo Fallas during a baseball camp in Houston this weekend. "I'm going to be good to go ... It's supposed to be a 3-to-6-week recovery, and it's going all right. I'm already good to play. I'm able to swing and run, and now it's just a little bit of working out the scar tissue."
Pence is under the Phillies' control through 2013. He is one of four players — Cole Hamels, Kyle Kendrick and Wilson Valdez are the others — who are arbitration-eligible for next season.
Daily News staff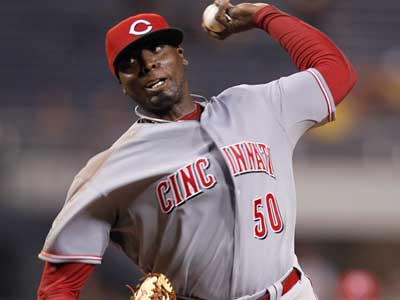 The Phillies have made the signing of Dontrelle Willis to a 1-year deal official, after Willis passed his physical today.
He will speak to reporters later this afternoon.
Willis, 29, made 13 starts for the Cincinnati Reds last season, going 1-6 with a 5.00 ERA. In 11 of his 13 starts, he posted a 3.88 ERA and in 10 of the 13 he allowed three earned runs or less. Willis held left-handed hitters to a .127 (7-55) batting average with only two extra-base hits.
Daily News staff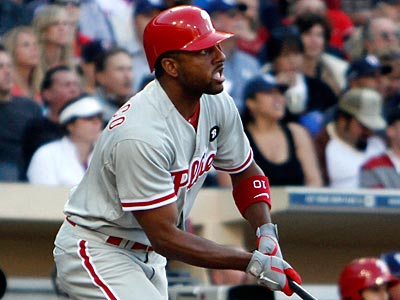 On the day teams had to tender contracts to arbitration eligible players, the Phillies traded outfielder Ben Francisco to the Toronto Blue Jays in exchange for minor league lefthanded reliever Frank Gailey.
Gailey, 26, is a product of Archbishop Carroll and West Chester University. He was a 23rd-round pick of the Blue Jays in 2007.
He split last season between Single-A Dunedin and Double-A New Hampshire in the Blue Jays' minor league system where he combined to go 5-6 with a 3.41 ERA in 45 relief appearances.
David Murphy, Daily News Staff Writer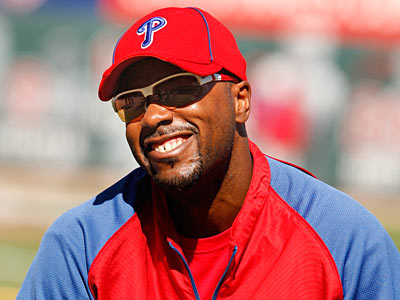 If you thought Jimmy Rollins' re-signing with the Phillies was inevitable a couple of days ago, the recent signings of Alex Gonzalez and Rafael Furcal by the Brewers and the Cardinals make it a stone-cold lock.
If you believe the Phillies when they express a willingness to enter the season with Freddy Galvis and Wilson Valdez as their options at short stop, well, that makes one of us. There are still some fringe players out there, but none are any more impressive than Valdez and Galvis -- Ronny Cedeno, Yuniesky Betancourt, and so on. Feel free to slump over on your keyboard. The Phillies could certainly look to deal for a player like Eduardo Nunez or Jed Lowrie or Mike Aviles, but it is generally hard to acquire defensive utility players because they are almost always worth more to their own team than whatever another team is willing to give up.
As for Rollins, the list of potential suitors appears to be limited to the Phillies. The way I see it, these are the only teams who would even have the need for a guy like Rollins: