Archive: May, 2012
David Murphy, Daily News Staff Writer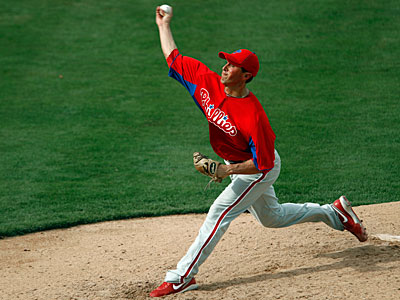 As you may or may not know by now, the Phillies have added Brian Sanches to the 40-man roster and promoted him to the active roster to fill the void left when David Herndon hit the disabled list with an elbow injury last night.
The Phillies opted to go with the experience (and, perhaps, right-handedness) of the 33-year-old, who pitched well in spring training and has continued to do so at Triple-A Lehigh Valley. The roster move means no promotion for lefty prospect Jake Diekman. You can read our earlier summation of the situation here.
In the meantime, here's Brian Sanches in Cliffs Notes:
David Murphy, Daily News Staff Writer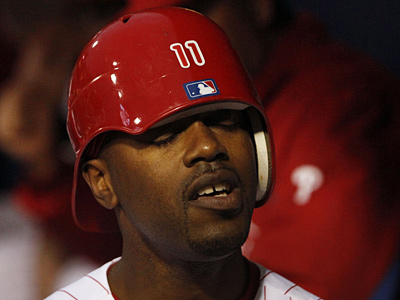 The lanky right-hander with "Volstad" across his back was standing on the mound in a Cubs uniform. That is notable because in previous years Chris Volstad was wearing a Marlins uniform, and the Phillies were able to count on facing him twice, and often three times, over the course of a regular season. That is notable because the Phillies tend to handle him as they did last night, scoring four runs in the first inning en route to a 6-4 victory that salvaged a split of a four-game series against the NL Central's doormat.
But the National League East is no longer home to the Chris Volstads of the world, and as the 6-foot-8 starter walked off the mound after six innings of work last night, the significance of the challenge that lies ahead for the Phillies came into view. If the Cy Young award was presented at the end of April, this year's ballot would read a lot like the list of pitchers the Phillies will face over the next six days as they travel to Atlanta and Washington for a pair of three-game series against the division's early frontrunners.
Tonight, the opponent is Brandon Beachy, who has allowed one fewer earned run in 25 2/3 innings this season than the Phillies scored in the first inning last night. Wednesday, it is Tommy Hanson, who has held the Phillies to two runs in 24 2/3 innings in his last four starts against them. On Friday and Sunday it will be Stephen Strasburg and Jordan Zimmermann, both of whom have held opposing offenses to four earned runs, the same number the Phillies scored against Volstad last night. Also on the docket is Gio Gonzalez, who has allowed just two runs in 26 innings since surrendering four in his first start of the season.