Archive: September, 2011
David Murphy, Daily News Staff Writer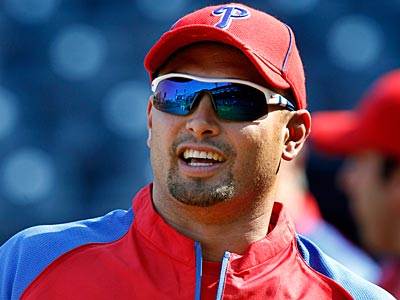 As first reported by the Wilmington News-Journal's David Hale, this is the Phillies' line-p tonight against former lefty J.A. Happ, who has had a rough go of it this season.
One interesting thing is that Shane Victorino is not in the lineup, despite the fact that he has crushed left-handed pitching this season. There was no indication yesterday that he was hurting, and the Phillies said it is just a day off, nothing more.
Jimmy Rollins SS
Placido Polanco 3B
Hunter Pence RF
Ryan Howard 1B
John Mayberry Jr. CF
Ben Francisco LF
Carlos Ruiz C
Michael Martinez 2B
Cole Hamels, LHP

---
Download our NEW iPhone/Android app for easy access to all of our Phillies coverage, plus app-exclusive videos and analysis. Get it here.
Daily News staff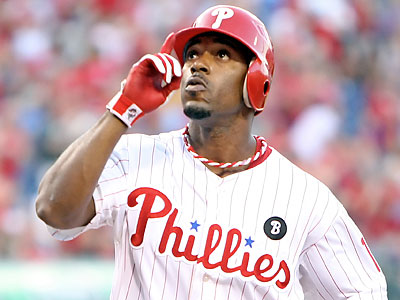 Jimmy Rollins is back in the Phillies starting lineup tonight against Houston.
Manager Charlie Manuel had told him on Saturday night that he was planning on starting him against the Astros.
Rollins pinch-hit and played an inning in the field on Saturday night, his first action since straining his groin on Aug. 21.
David Murphy, Daily News Staff Writer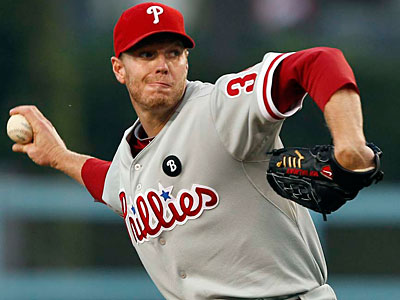 Below are the overall National League standings heading into play today:
Team
Record
GB
Opponents remaining on schedule
PHI
92-48
-
MIL
85-60
9.5

Home: 2 PHI, 3 FLA, 3 PIT, 2 COL

Road: 3 CHC, 3 CIN

ATL
84-60
10
ARI
83-61
11

David Murphy, Daily News Staff Writer

You aren't the only one who had a rough commute. Not that it makes you feel any better, but the Phillies had a pretty bumpy ride from Philadelphia to Milwaukee on Wednesday evening, prompting Charlie Manuel to start telling stories about crazy plane flights from his career that we cannot immediately verify.

"It was pretty rough," Manuel said of this one, an evaluation that was seconded by veteran left fielder Raul Ibanez.

Nothing life-threatening. The pilots never made any ominous announcements. Still, enough to shake the nerves of the travelling party. That said, Ibanez noted that in the wake of the heart-breaking plane crash in Russia, it probably isn't a good time to be complaining about turbulence.