Archive: March, 2011
David Murphy, Daily News Staff Writer
Even after Luis Castillo's belated arrival in Clearwater on Tuesday afternoon, I don't see much of a downside in taking a look at him for a week's worth of games.
Sam Donnellon disagrees with me.
In this week's epsiode of That's Baseball, the last before we move things into our studio at 400 N. Broad, we discuss the Luis Castillo signing and ambush Sam with a whole bunch of numbers.
David Murphy, Daily News Staff Writer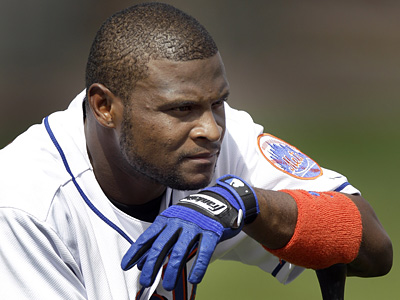 Luis Castillo arrived at Bright House Field around 1 p.m., several hours later than the Phillies initially expected him, but intent on keeping his focus on the opportunity at hand.
The second baseman, signed to a minor league deal on Sunday night, will compete with former Mets teammate Wilson Valdez to fill the void left by Chase Utley's balky knee, and with players like Josh Barfield, John Mayberry Jr., Michael Martinez, Pete Orr and Delwyn Young for a spot on the bench.
Castillo blamed his late arrival on a "mis-communication between me and my agents," which is the same thing Ruben Amaro Jr. told reporters. The Phillies expected the second baseman to arrive in time to play against Toronto today, one of nine games the team has left before it opens the regular season on April 1.
David Murphy, Daily News Staff Writer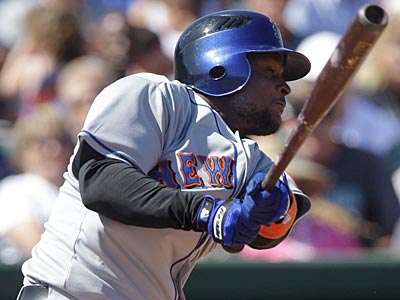 Amaro just offered a more expansive explanation of the situation in a briefing with reporters. Apparently, Castillo was under the impression that he had all day to report to Clearwater. The Phillies, however, were anticipating his arrival in time for today's game. They had a doctor at Bright House Field waiting to administer a physical to the second baseman. But somewhere in the communication between the Phillies and agent Seth Levinson and Levinson and his client, the signals got crossed.
"It was a little bit of a mis-communication with his agent," Amaro said.
Amaro said Castillo was actually driving across the state and not flying, as was the impression earlier today. Although Amaro admitted he was "surprised" when Castillo did not show up today, he said it well not affect the team's evaluation process.
David Murphy, Daily News Staff Writer
Pretty soon, you'll be able to construct a half-way decent hip-hop song about the various medical ailments that have befallen the Phillies this spring.
The term du jour is "corneal abrasion," which is something Jose Contreras apparently suffered at some point in between the time he took the mound yesterday and this afternoon, when the Phillies announced that he would miss "a few days" with the condition.
In layman's terms, a corneral abrasion is a scratch on the surface of the eye.
David Murphy, Daily News Staff Writer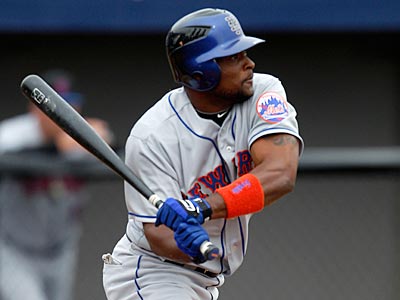 Let's clear up a few misconceptions about this Luis Castillo deal:
1) The Phillies owe Castillo nothing unless he makes the major league roster. This is a minor league deal. They have 10 days to look at him, explore other moves, and ponder how he fits into the Opening Day roster, which does not need to be set until March 31. Depending on how the contract is structured, Castillo could also start the season in extended spring training (he could have an out clause that allows him to become a free agent if he isn't on the active roster by a certain date).
Amaro did say Castillo will not be in the Phillies minor league system -- "He's not going to the minors," were the GM's exact words -- so this is essentially a brief try-out.
David Murphy, Daily News Staff Writer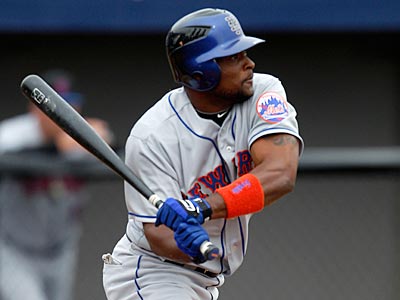 In the end, it was pretty much a no-brainer.
According to league sources, Phillies have agreed to a contract with Luis Castillo, the three-time Gold Glove and three-time All-Star second baseman who was released by the Mets on Saturday.
CSNPhilly.com reported the contract is a minor league deal, which will give the Phillies the ability to evaluate Castillo in person without guaranteeing him significant money for the entire season.
Poll: Is signing Luis Castillo a good move?

(2547 votes)
David Murphy, Daily News Staff Writer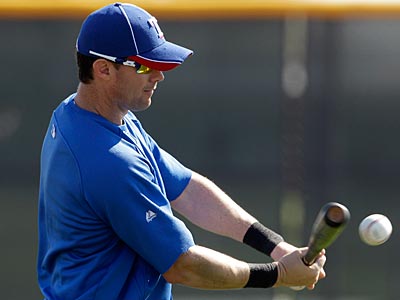 Good morning from another glorious Sunday morning in Clearwater, Florida. The sun is shining, the sky is cloudless, and the line for tickets to this afternoon's Yankees-Phillies tilt looks a lot like the line at job fairs these days.
Joe Blanton will start against C.C. Sabathia and then be followed by three likely members of the Opening Day bullpen: Jose Contreras, Danys Baez and Antonio Bastardo.
Pitching tomorrow against the Red Sox at Bright House Field: Roy Halladay, J.C. Romero, Ryan Madson, David Herndon and Scott Mathieson.
David Murphy, Daily News Staff Writer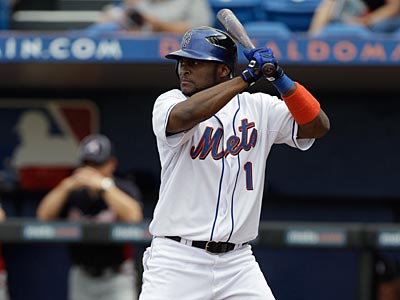 Update: 1:28 p.m.
The Phillies haven't ruled out signing newly-released second baseman Luis Castillo. At least that was the impression given by assistant general manager Scott Proefrock today.
When asked of the Phillies' interest in the three-time All-Star and three-time Gold Glover, Profefrock said, "That remains to be seen."