Archive: March, 2011
David Murphy, Daily News Staff Writer
Let's clear up a few misconceptions about this Luis Castillo deal:
1) The Phillies owe Castillo nothing unless he makes the major league roster. This is a minor league deal. They have 10 days to look at him, explore other moves, and ponder how he fits into the Opening Day roster, which does not need to be set until March 31. Depending on how the contract is structured, Castillo could also start the season in extended spring training (he could have an out clause that allows him to become a free agent if he isn't on the active roster by a certain date).
Amaro did say Castillo will not be in the Phillies minor league system -- "He's not going to the minors," were the GM's exact words -- so this is essentially a brief try-out.
David Murphy, Daily News Staff Writer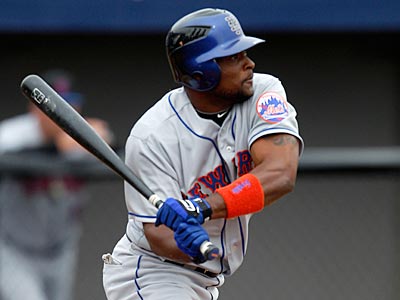 In the end, it was pretty much a no-brainer.
According to league sources, Phillies have agreed to a contract with Luis Castillo, the three-time Gold Glove and three-time All-Star second baseman who was released by the Mets on Saturday.
CSNPhilly.com reported the contract is a minor league deal, which will give the Phillies the ability to evaluate Castillo in person without guaranteeing him significant money for the entire season.
Poll: Is signing Luis Castillo a good move?

(2547 votes)
David Murphy, Daily News Staff Writer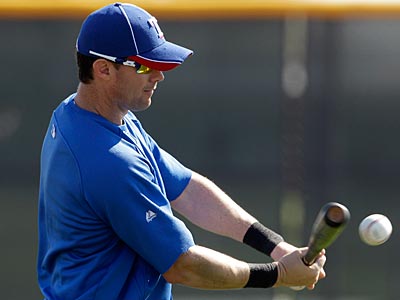 Good morning from another glorious Sunday morning in Clearwater, Florida. The sun is shining, the sky is cloudless, and the line for tickets to this afternoon's Yankees-Phillies tilt looks a lot like the line at job fairs these days.
Joe Blanton will start against C.C. Sabathia and then be followed by three likely members of the Opening Day bullpen: Jose Contreras, Danys Baez and Antonio Bastardo.
Pitching tomorrow against the Red Sox at Bright House Field: Roy Halladay, J.C. Romero, Ryan Madson, David Herndon and Scott Mathieson.
David Murphy, Daily News Staff Writer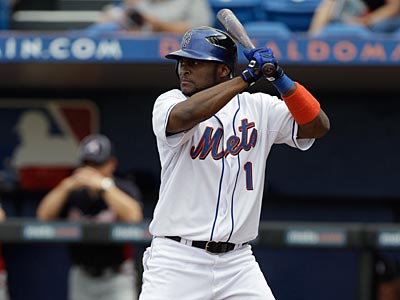 Update: 1:28 p.m.
The Phillies haven't ruled out signing newly-released second baseman Luis Castillo. At least that was the impression given by assistant general manager Scott Proefrock today.
When asked of the Phillies' interest in the three-time All-Star and three-time Gold Glover, Profefrock said, "That remains to be seen."
David Murphy, Daily News Staff Writer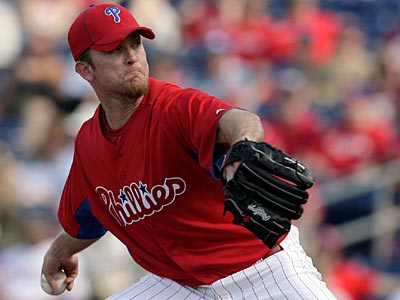 Brad Lidge hopes to be back on the mound in a Grapefruit League game in three or four days, which would enable him to log about four more appearances before Opening Day.
Lidge already has five appearances under his belt. He has allowed five runs on eight hits with four strikeouts and two walks in four innings. He said he is confident he will be ready for the season opener.
Lidge threw off a mound today for the first time since the Phillies shut him down with biceps tendinitis earlier this week.
David Murphy, Daily News Staff Writer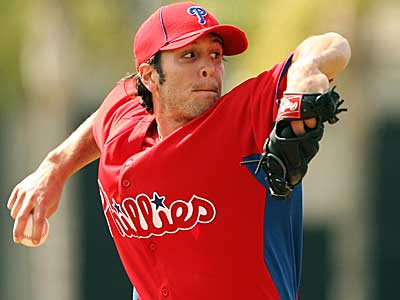 Another cut-down day today, and among The Departed are two young arms who have had decent springs: righthanders Mike Stutes and Vance Worley.
Stutes didn't seem to have a realistic role on the big league club, despite an impressive performance in Grapefruit League play. A non-roster invitee, he appears to be the most major-league ready of the Phillies' young relievers and could merit a call-up if the bullpen suffers an injury this season.
Worley is expected to start the season in the rotation at Triple-A.
Paul Hagen
Video: The Daily News' Paul Hagen and CineSport's Noah Coslov discuss who will play second base in Chase Utley's absence, which right field candidate has the edge, and what's up with Cliff Lee?
---
Download our NEW iPhone/Android app for easy access to all of our Phillies coverage, plus app-exclusive videos and analysis. Get it here.
David Murphy, Daily News Staff Writer
After a painless game of catch today, Brad Lidge expects to throw a bullpen session tomorrow, three days after he was shut down with what the Phillies have called a mild case of biceps soreness.
Lidge said he "felt good" after throwing in the outfield.
In another injury update, Placido Polanco says he still has pain in his hyper-extended left elbow but that he is extremely confident that he will be ready by Opening Day. He hopes to take batting practice within the next three days.
David Murphy, Daily News Staff Writer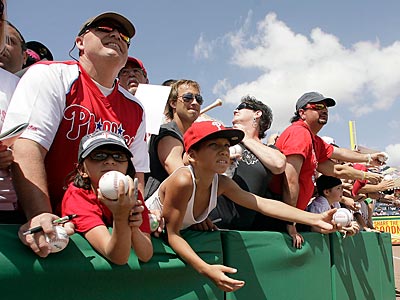 First, before you blow up the comments with suggestions that I stick to baseball, let me explain the three reasons why I am writing about this topic:
1) I recently read two columns by two people I know exploring the situation.
2) There are a lot of factors that consumers of sports writing need to understand, factors that were not addressed in either column.
Daily News staff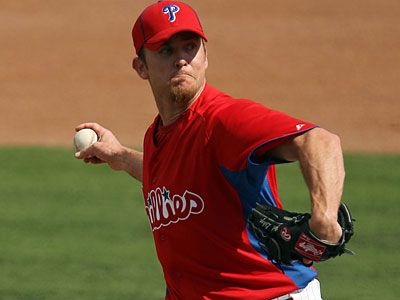 Jim Buck Jr., one of the Phillies owners, died unexpectedly during the night on Tuesday.
Phillies president and CEO David Montgomery issued this statement: "We are very sorry to learn of Jim Buck's passing. Jim had been a part of the Phillies ownership group, with his brothers Whip and Bill, since December of 1981. His strength of character and steady leadership have been very important factors in the success of the Phillies today. Jim provided direction and consistent support for many of us in this organization. His wise counsel and warm friendship will be sorely missed.
"Our heartfelt condolences are expressed to Elia, Jim's loving wife, and to his son, Jim Buck, III, daughter-in-law, Lin Buck; to his daughter, Cackie Rogers, son-in-law, Joe Rogers; to his adored grandchildren and all of the Buck family. Jim's death, along with the recent passing of Whip Buck last October, leaves the Phillies organization with a profound sense of loss."