Archive: September, 2012
Philly.com Sports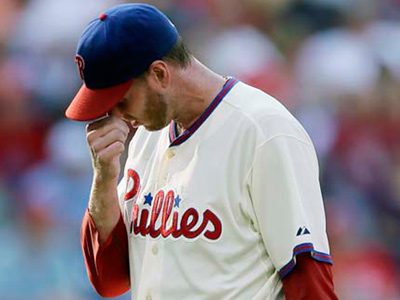 Join the Daily News' David Murphy as he takes your Phillies questions in a live chat, beginning Monday at noon.
On a mobile device? Click HERE to join the chat!
Ryan Lawrence, Daily News Staff Writer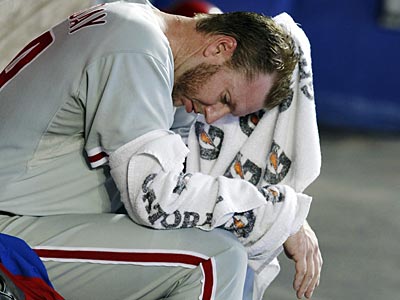 When the Phils return to host the Nationals, it's Cole Hamels on Tuesday and Kyle Kendrick on Wednesday. Wednesday would have been Tyler Cloyd's turn in the rotation.
The Phils have "TBA" listed for Thursday.
Roy Halladay has followed Kendrick in the rotation. But the "TBA" means they could plug Cloyd in Thursday instead of Halladay.
Ryan Lawrence, Daily News Staff Writer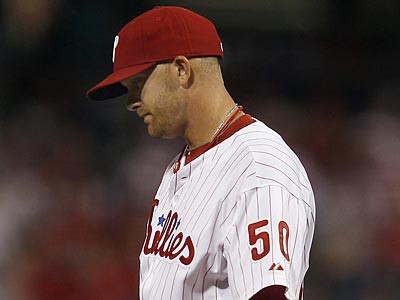 Kyle Kendrick pitches for the Phillies tonight, as they open a three-game series with the Braves at Citizens Bank Park.
He'll be followed by Roy Halladay on Saturday and Cliff Lee on Sunday.
How the Phillies handle the rotation for the remainder of the homestand hasn't been decided. With Monday's off day in the schedule, the Phils have two options:
Ryan Lawrence, Daily News Staff Writer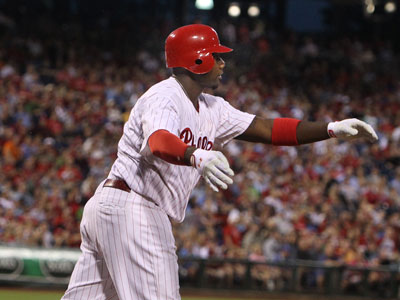 Ryan Howard is usually the guy carrying the Phillies down the stretch this time of year.
The Phillies have won five straight NL East titles and Howard has been a big part of that, but also being a finisher, the guy who has had enough left in his tank to help the Phils clinch.
Howard has had more success in September than in any other month in his career.
Ryan Lawrence, Daily News Staff Writer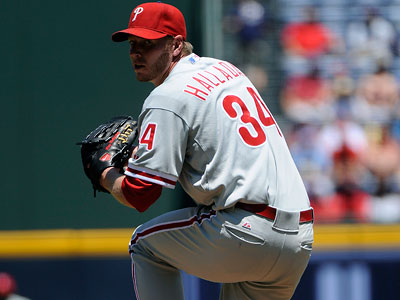 The term "must-win" is one of the most overused terms in sports.
You'll hear it today while watching NFL pregame shows… in Week 2 of a 16-game season. You'll hear it during rough stretches for baseball teams in June and July… when there are still a few months of games to be played.
And surely you'll hear it in baseball this month, too, when the season is winding down and magic numbers and mathematical elimination become realities.
Ryan Lawrence, Daily News Staff Writer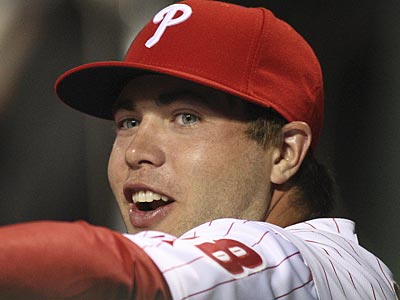 What's the common thread in the Phillies current season-high seven-game wining streak?
Michael Martinez has started all seven of those games at third base. (Thanks to Mike Spohn from the Pottstown Mercury for pointing that out this morning).
But Charlie Manuel is tossing that trend aside in Houston tonight; Kevin Frandsen is making his first start in nine days.
David Murphy, Daily News Staff Writer
This post comes courtesy of @dkineejr, who asked this question on Twitter today:
Has there ever been a playoff team with only 1 player eligible for the batting title?
The answer is no, at least not in the expansion era (1961 to present). This is relevant because the Phillies almost surely will finish the season with only Jimmy Rollins eligible for the batting title. To qualify, a player must finish the season with at least 502 plate appearances. With 19 games remaining, Rollins has 624 plate appearances. Next closest to qualifying is John Mayberry Jr., who has 409 plate appearances (meaning he'd have to average more than five plate appearances per game the rest of the way to reach the threshold.
Philly.com Sports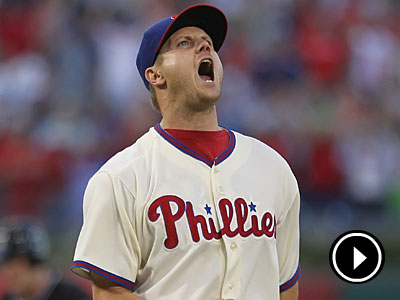 Video: The Phillies won their seventh straight in a 3-1 victory over the Marlins and are now just three games out of the NL's second wild-card spot. The Daily News' Dave Murphy reports.