Archive: May, 2012
David Murphy, Daily News Staff Writer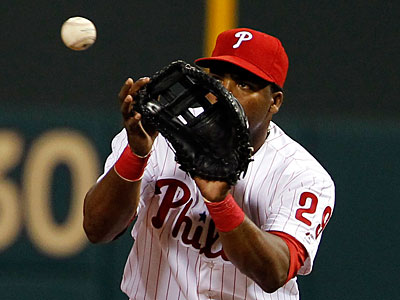 The Phillies placed Jimmy Rollins on the paternity leave list today and called up Erik Kratz to take his place.
In other news, Hector Luna will get the start at first base tonight against the Nationals.
The lineup:
David Murphy, Daily News Staff Writer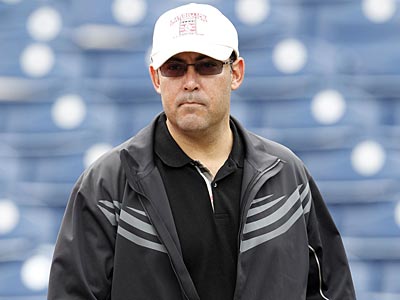 Usually, I take the comments that run underneath my stories as seriously as I take another driver honking his horn at me and calling me an a--hole. Don't get me wrong, there are some thoughtful regulars, many of whom have different viewpoints than myself. But often times anonymous comments are the byproduct of the same psychology as road rage: a chance to release some steam against a person you will never have an interpersonal relationship with. "Excuse me sir, I disagree with your decision to follow the car in front of you at a safe distance" is different from "You're a poopy-head," just like "I disagree with your viewpoint for the following reasons" is different from "You're an idiot and I can't wait until your company goes bankrupt again and you lose your job and are forced to eat breakfast out of a Dunkin Donuts dumpster."
That being said, I'm finding it difficult to ignore the comments under my column today that accuse me of accusing the Phillies of withholding information from the fans, because that is not at all the message that I am attempting to impart. There's a good chance the mix-up is my fault. My job as a writer is to make my point in a clear, coherent manner, and if people do not understand my point, I have only myself to blame.
I'll flesh it out a bit using a couple of emails I received this morning.
Philly.com Sports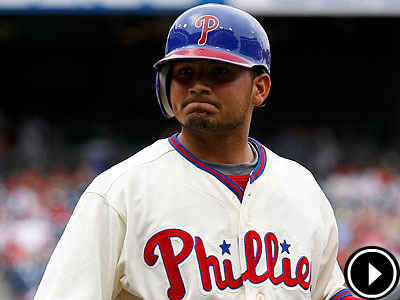 Cliff Lee gave up five runs and remained winless as the Philadelphia Phillies fell to the Boston Red Sox, 5-1, Sunday afternoon at Citizens Bank Park. The Daily News Dave Murphy and the Boston Globe's Nick Cafardo discuss the game.
David Murphy, Daily News Staff Writer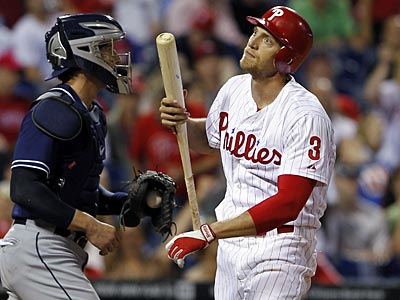 I talked to John Smoltz the other day for an upcoming story that should run in next week's SportsWeek. I asked him what he thought about the way managers use their closers, opting to save their best bullpen weapon for a save situation even if it means keeping them sidelined for the most pivotal moment of a game. Smoltz is old school, but he is also pragmatic, which is why even though he acknowledges the counterintuitivness of some of the late-game strategy that managers employ, he understands why the vast majority of them adhere to the same line of thinking.
"It's about managers having to answer questions afterward about why they mixed it up and why they changed," Smoltz said.
In other words, if you go by the book, and your team loses, you can blame it on the book. But you go alone, and your team loses, it's your fault. That doesn't justify anything. But it is human nature, and I was thinking about this last night as the Phillies beat the Cubs to move above .500 for the first time since Opening Day.
David Murphy, Daily News Staff Writer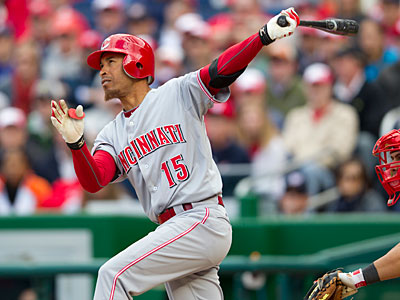 Currently aboard the Keystone regional on my way back from New York City, where I was catching up with former Archbishop Carroll star Mike Costanzo, who saw his long and winding road through the minors finally pay off over the weekend when the Reds called him up to the majors at the age of 28 years old. In the meantime, I had a chance to chat with former Phillies utility man Wilson Valdez, who was traded to the Reds this offseason in a move that caught many people by surprise. Valdez was one of those people. He was at home in the Dominican Republic when general manager Ruben Amaro Jr. called to inform him of the deal. Up to that point, Valdez figured he was headed for a third straight season with the Phillies. The two sides had already agreed to a contract through arbitration, which jibed with what Amaro had told reporters earlier in the offseason, that the club had no thoughts of non-tendering the veteran infielder.
"He told me they were giving an opportunity to Martinez and Galvis," Valdez said.
Valdez saw significant playing time for the Phillies in 2010 and 2011 as the team suffered a rash of injuries to infielders, including Jimmy Rollins, Chase Utley and Placido Polanco. In his first four seasons in the majors, Valdez had maxed out at 148 plate appearances. In 2010 alone, he logged 363, hitting .258 with a .306 on base percentage and .360 slugging percentage while starting 50 games at shortstop, 35 at second base, and three at third base. Valdez is probably best known for the inning he pitched in the 19th inning of a marathon win over the Reds last year. He retired three of the four batters he faced to pick up the win.
David Murphy, Daily News Staff Writer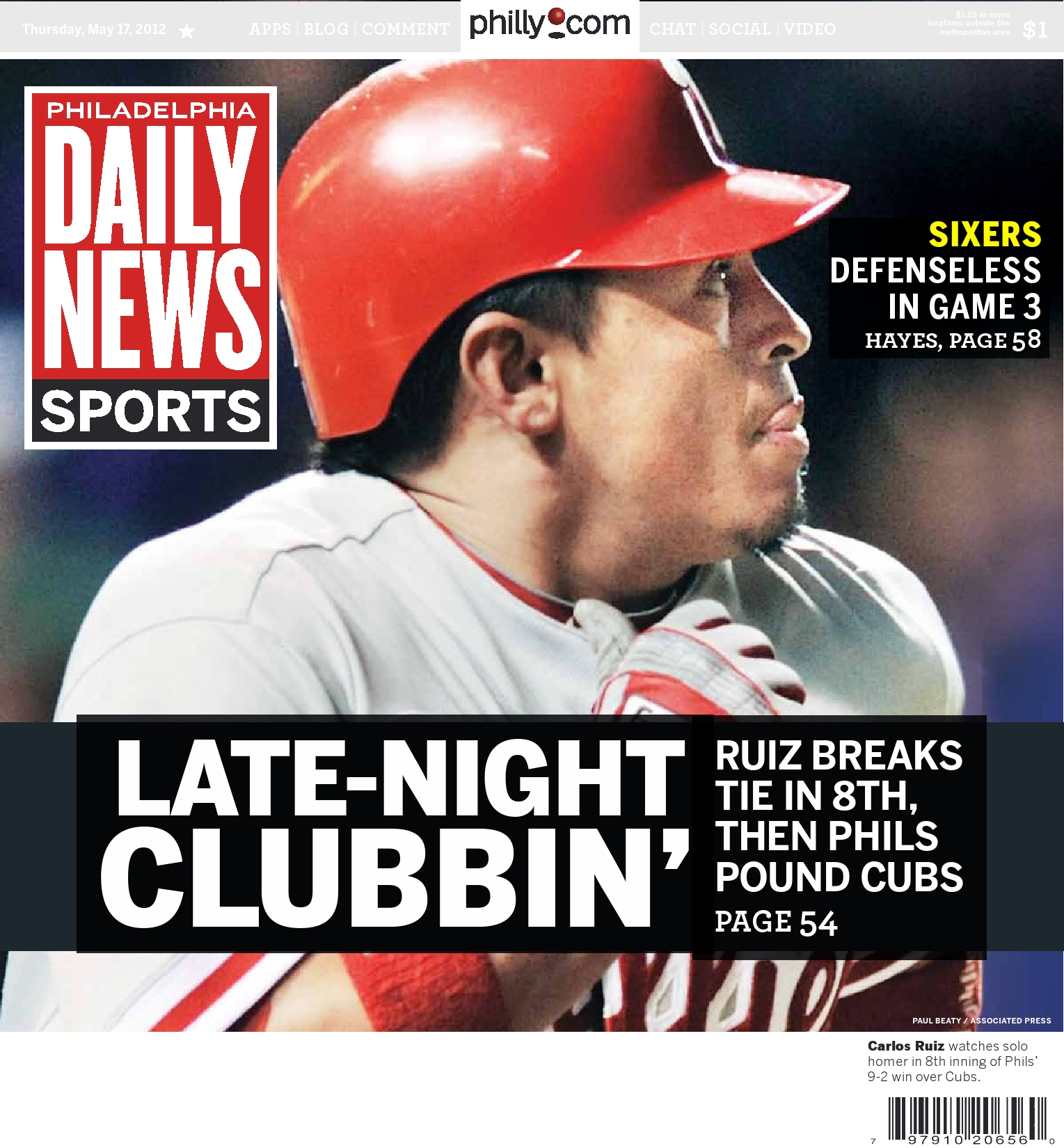 ---
David Murphy, Daily News Staff Writer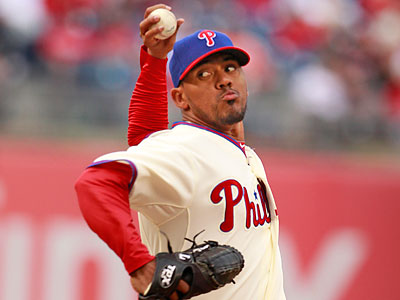 When the Phillies signed Chad Qualls late in the game for $1.5 million, I assumed they were bringing him in as a guy who could come in and face a righty or two or three at a time, only getting a full inning in low-leverage situations. That might have been the plan, but that would have worked only with a bullpen that had Antonio Bastardo, Jose Contreras, Mike Stutes and perhaps a young player like Justin DeFratus or Jake Diekman all vying to pitch in high-leverage situations. Stutes and DeFratus are both on the DL, Contreras still has not found his groove after a year-long layoff, and Bastardo clearly eroded some of the Phillies confidence in him during spring training. Which left Qualls as Charlie Manuel and Rich Dubee's choice as set-up man.
You can argue that Diekman should have been with the team from the get-go, particularly when you consider the glaring lack of strikeout arms in front of Jonathan Papelbon. Off the top of my head, I can count at least four previous situations that were similar to the one that Diekman blazed his way out of yesterday, situations that ultimately cost the Phillies a win. Four outs against a pitiful lineup is no grounds for penciling in hypothetical victories. Maybe the dominance Diekman displayed at Triple-A instilled in him a confidence and rhythm that he would not have possessed had he started the season in the majors. I would have called him up instead of Brian Sanches a couple of weeks ago, but it is impossible to say that was the correct move. The Phillies did what they did, and now they have what they have, and if Diekman can find away to become this year's Antonio Bastardo, then nobody is going to be sweating the month-and-a-half he spent in the minors.
Qualls got off to a good start, but his recent performance, combined with his track record over the past few seasons, might soon land him in a world whose past inhabitants have included David Herndon and Danys Baez.
David Murphy, Daily News Staff Writer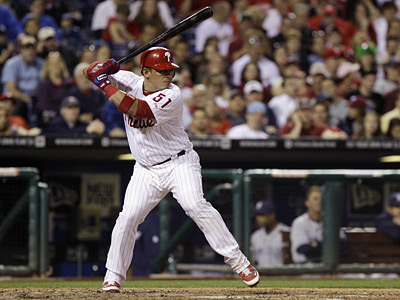 All-Star? MVP? Presidente?
OK, you can probably rule out the last two, although Carlos Ruiz is playing so well that comparing him to other catchers no longer does him justice. Heading into today, Senor Octubre ranks in the Top 10 among all National League hitters with a .965 OPS (9th), .340 batting average (7th) and .583 slugging percentage (10th). As long as California does not break off and float away into the ocean, leaving Matt Kemp unable to play baseball, Ruiz will not be the NL MVP. And he cares way too much about getting stuff done to be president.
So let's focus on the All-Star Game. Generally speaking, I care as much about All-Star Game as I do about October hockey and Major League Soccer and the vast majority of CBS' primetime programming. But even a jaded, cynical, loveless lump of unemotion like myself has to admit that it would be cool to see Ruiz take the field as the starting catcher for the National League All-Star team. It would be even cooler to see him catch one of his pitchers. Right now, Stephen Strasburg would appear to be the heavy favorite to start the game. But there is a long time between now and whenever the All-Star game is.
Poll: When will the Phillies be great again?

(119 votes)