Archive: April, 2012
David Murphy, Daily News Staff Writer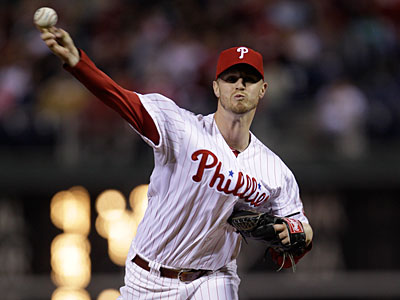 The third full week of the season brings with it a bit of a reprieve from the top-shelf starting pitching the Phillies faced over the first couple of weeks. The Diamondbacks and Cubs enter today ranked 13th and 15th in the National League in ERA and 13th and 14th in starter ERA. And it looks the Phillies are going to miss Ian Kennedy, Daniel Hudson and Ryan Dempster.
Now would appear to be as promising a situation as any for the Phillies offense, which enteres today ranked second-to-last in the NL in runs-per-game (2.69) and OBP (.283) to finally gain some traction.
A look at the week ahead. . .
Philly.com Sports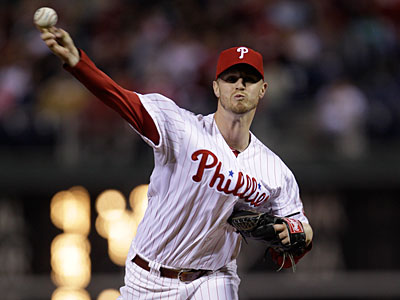 Marcus Hayes of the Daily News stopped by for a live chat about all things Phillies on Monday. Here's a transcript of the chat.
If you're on a mobile device, click here to view the question and answer session.
Daily News staff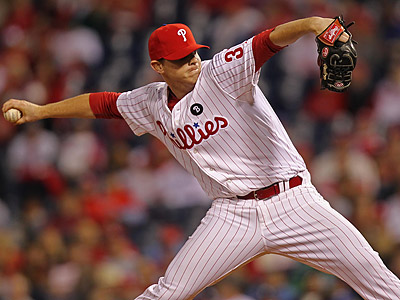 Reliever Justin De Fratus began his rehab assignment Sunday with Class A Clearwater, pitching a scoreless inning in his season debut.
DeFratus, rehabbing from a sprained right elbow, faced four batters and allowed a double to rightfield. He recorded two flyouts and a groundout in the Threshers' 4-2 win over Brevard County as the starting pitcher.
"Another symptom free outing! I can see the light at the end of the tunnel. #superstoked," De Fratus tweeted.
David Murphy, Daily News Staff Writer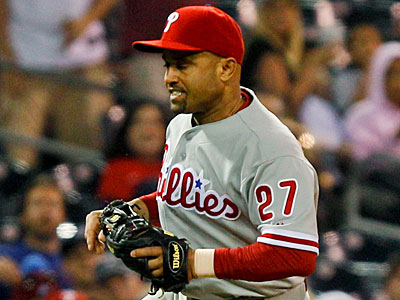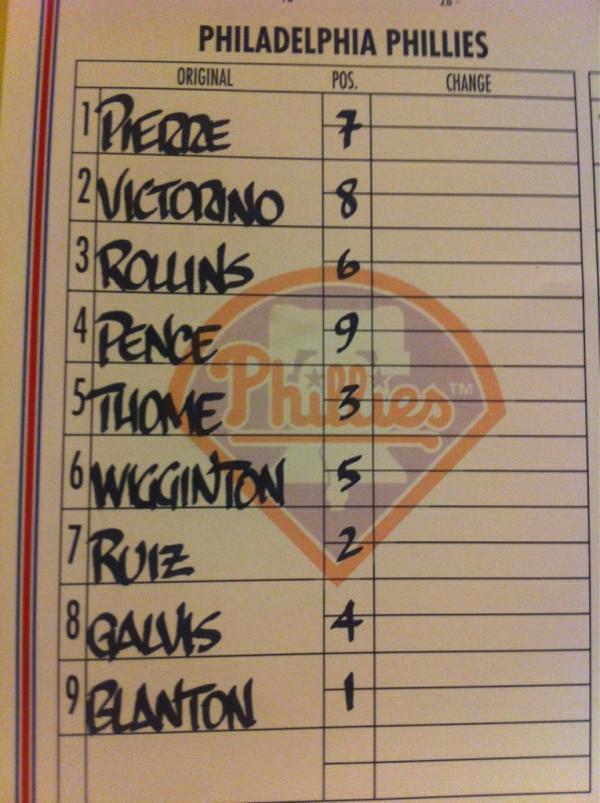 A couple of interesting numbers on this dreary Sunday afternoon, which sees the 7-8 Phillies sitting at fourth place in the NL East, having failed to score more than two runs in 9 of 15 games (the first-place Nationals had their game against the Marlins rained out today).
1) The Phillies have benefited from very little production out of the third base position, where veteran Placido Polanco continues to struggle in the early going. Phillies third basemen enter today hitting .180 with a .215 on base percentage and a .197 slugging percentage (.412 OPS) with one extra base hit in 65 plate appearances. Even the team's pitchers are giving them more production: a batting line of .212/.212/.242 (.455 OPS) and one extra base hit in 37 plate appearances.
David Murphy, Daily News Staff Writer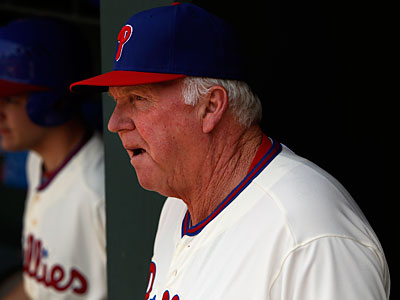 The situation: 0-0 game on the road, Carlos Ruiza on third base, one out
Due up: Pitcher, LHB/LF Juan Pierre
And after that:SHB/CF Shane Victorino, SHB/SS Jimmy Rollins, RHB/RF Hunter Pence, RHB/3B Ty Wigginton, LHB/1B Laynce Nix, RHB/C Carlos Ruiz, SHB/2B Freddy Galvis
David Murphy, Daily News Staff Writer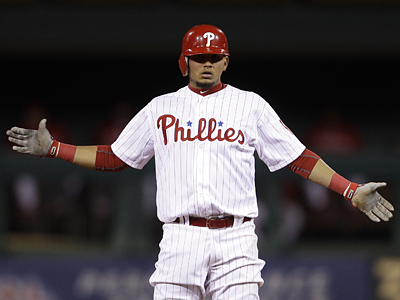 Confession: I'm not very good at answering email. I would like to get better. For starters, I am going to try to get into the routine of digging into my inbox and publishing the letters I get that might be of interest to the fan base as a whole.
Let today be the start of that routine. If you have a suggestion on what we should call this thing, drop it in the comments section. Cheese-Mail? P-Mail? Going Postal?
LETTER NO. 1: The Phillies' performance in the draft
David Murphy, Daily News Staff Writer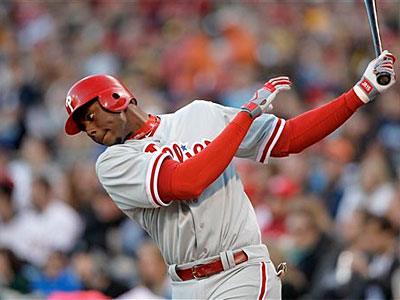 The early part of the baseball season presents a challenge when it comes to evaluating the performance of a veteran who is on the downslope of his career. When a player is in his prime, an early-season slump is usually just that: a slump, a dryspell, a random dip in production that is destined to even out over the course of a 162-game season. It's why members of the Phillies clubhouse would get that exapserated look on their faces in 2008 and 2009 when they fielded questions about their slow start. Ryan Howard, Jayson Werth, Chase Utley, Jimmy Rollins, Shane Victorino -- these guys are going to hit at some point.
Eleven games into the 2012 season, we can't say that with as much confidence as in previous years.
Really, the production that the Phillies have received from most of their regulars jibes with any realistic expectations they could have had heading into the season. After last night's 4-2 loss to the Giants, Shane Victorino was hitting .302/.352/.395. Jimmy Rollins was hitting .311/.340/.333. Hunter Pence was hitting .333/.391/.524. Ty Wigginton was hitting .238/.320/.429. Carlos Ruiz was hitting .303/.324/.455. All of those numbers are roughly equivalent to each player's recent track record. Sure, you can expect a little more power out of Victorino and Rollins, and a little more on base percentage out of Carlos Ruiz. But you also can't expect Freddy Galvis (.229/.250/.400) to lead the team in extra base hits for the rest of the season (he is actually tied right now with Pence). That is the kind of stuff that we can confidently say will even out over the course of the season.
CLICK HERE FOR THE REST OF THE POST ON THE UNCERTAINTY OF MAYBERRY AND POLANCO »
David Murphy, Daily News Staff Writer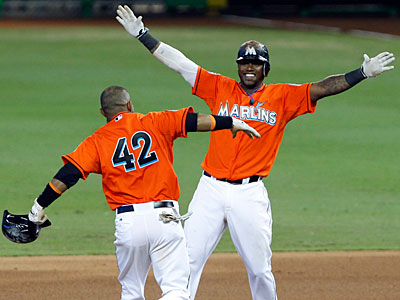 The Marlins' quest to provide you with an endless number of reasons to hate them continues on April 21, when Showtime will offer a half-hour preview of this year's reality series, The Franchise.
Ozzie Guillen, Jose Reyes and open mics.
Here's the trailer: