Archive: February, 2012
Philly.com Sports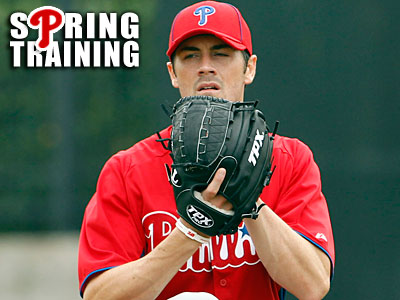 Join the Daily News' David Murphy as he takes your Phillies questions in a live chat, beginning Friday at 2 p.m.
On a mobile phone? Click HERE to join the chat!
David Murphy, Daily News Staff Writer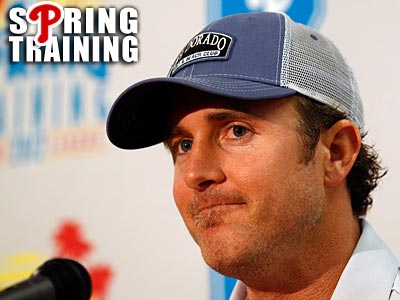 Of the 14 second basemen who logged at least 400 plate appearances in the National League last season, Chase Utley finished fourth with a .344 on base percentage, fourth with a .425 slugging percentage, and tied for third with 14 stolen bases (in 14 attempts).
Get into the more esoteric stats like Wins Above Replacement and Runs Created and Utley is valued even higher.
All this in what statistically was the worst season of his career, a season that was delayed two months as he attempted to alleviate the painful tendinitis and bone bruising in his knee.
David Murphy, Daily News Staff Writer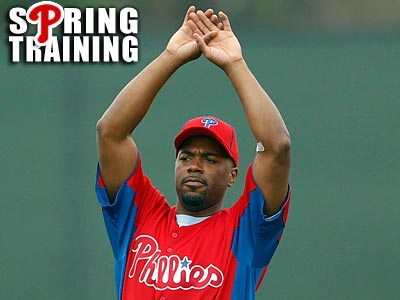 Charlie Manuel wanted to sit down with veteran shortstop Jimmy Rollins before the first full squad workout and talk about the upcoming season, including the offensive approach he wants to see out of his team. Manuel called the meeting "positive" and later expanded, detailing his feeling that the Phillies teams of 2007, 2008 and 2009 were more energetic and enthusiastic with their approach to the game. He wants to see those teams return.
"You guys watched us play," Manuel said. "We still like to play and we still like our at-bats, things like that, but 07, 08, 09, those were our years where we had life and energy in the way we play the game, run hard, slide hard, things like that. And that's actually when our fan base got better, and they got better because of the way we played and also the effort that we put into it. I think that over the last couple years wha's happened, those same guys like to hit, believe me, they still like to win games, but they've kind of settled in. We can get back and make it exciting again. For ourselves. And if we do that, the fans will always like the way we played."
Rollins is entering the first year of a three-year, $33 million deal he signed this offseason. Last year, he hit .268/.338/.399 with 16 home runs in 567 at-bats. But Manuel thinks that Rollins, even at the age of 33, has more potential than that.
David Murphy, Daily News Staff Writer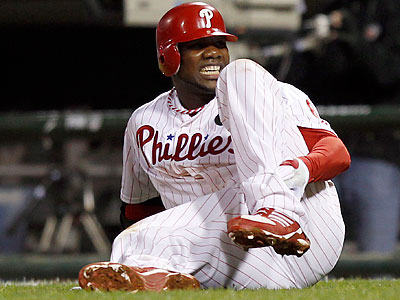 Here's something I find interesting. . .
Since baseball switched to the League Championship Series format in 1969, 58 postseason series have ended with an at-bat that had the potential to drive in the tying or go-ahead run. Only two players have had the misfortune of being that batter twice.
Ryan Howard. . .
David Murphy, Daily News Staff Writer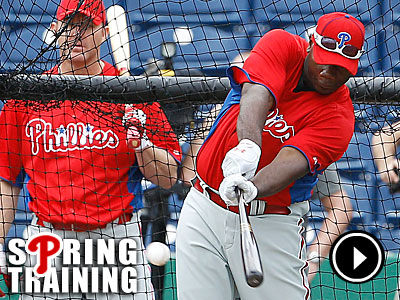 Video: The big question at training camp surrounds Ryan Howard and his rehabilitation from his torn left Achilles tendon. The Daily News' David Murphy reports from Clearwater, Fla.
---
David Murphy, Daily News Staff Writer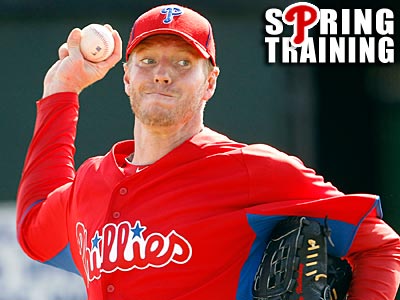 This post began when I was catching up on some offseason e-mail (sorry mom). A reader emailed with some thoughts on Jimmy Rollins Hall of Fame chances, particularly in light of Barry Larkin's induction. You can read that post tomorrow (allot about three hours). But first, I thought we'd examine Roy Halladay, since the veteran right-hander spoke to the media on Tuesday and talked at length about his future and his lack of a World Series ring.
Halladay is probably my favorite player to watch and listen to behind the scenes. In actual games, I find him to be a bit boring, only because you see pretty much the same thing as you did five days prior, and five days before that. That might not make much sense. Believe me, though, it's a compliment.
What I find most fascinating is Halladay's ability to take that repetition off the field with him. Every waking moment, at least every waking moment you see and ask questions about at the ballpark, is dedicated to doing everything in his individual power to help the team win. He moves from one task to the next like a living, breathing robot who is programmed with the singular goal of dominating his opponent. He charts every bullpen session, every start, even his workouts. From a writer's perspective, he is not the most accessible athlete in the world, but only because he has learned to tune out everything that has the potential to distract him from his mission. When he does speak publicly, he treats each question like he treats an at-bat, listening intently and processing intently before providing an answer that is often more insightful than his mannerisms and voice inflection might indicate.
David Murphy, Daily News Staff Writer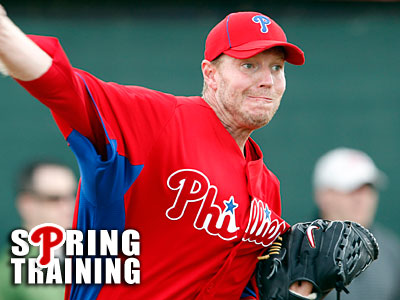 Note: This post has been updated.
You've waited all offseason to hear Roy Halladay's side of the story. Well, you won't be disappointed. The Phillies ace was on a fishing expedition on the Amazon River when he and professional fisherman Skeet Reese happened upon a. . .
Well, Halladay says it is his favorite story, so we'll let him take it from here. . .
David Murphy, Daily News Staff Writer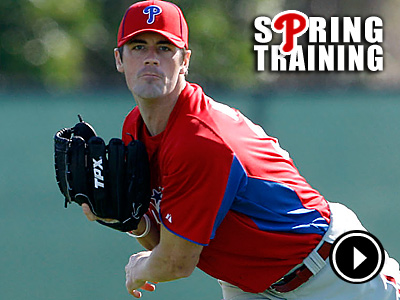 David Murphy discusses what kind of contract Cole Hamels will be looking at when he finally inks a long term deal.