Archive: January, 2013
David Murphy, Daily News Staff Writer
The Phillies announced that they have signed Delmon Young to a one-year, $750,000 contract.
Here's why the move makes some sense for the Phillies.
1) He is a career .307/.341/.483 hitter against left-handed pitching, including .308/.333/.500 last year.
Ryan Lawrence, Daily News Staff Writer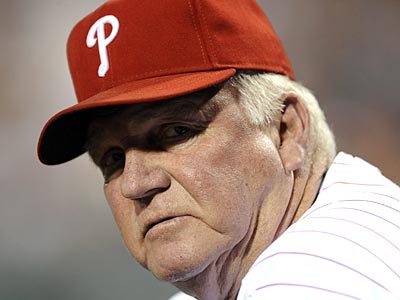 In three weeks and two days, Charlie Manuel will stroll along the diamonds at the Carpenter Complex as pitchers and catchers take part in their first workouts of the spring.
But Manuel has already made a trip to Clearwater to get first-hand progress reports on a few of the Phillies most important players. Shortly after getting inducted into the All Sports Museum of Southern New Jersey in Bridgeton on Monday, Manuel gave his personal scouting reports on Roy Halladay, Ryan Howard and Chase Utley.
Manuel was in Clearwater just a week ago.
Ryan Lawrence, Daily News Staff Writer
The Phillies won't have to deal with any arbitration hearings when spring training gets underway next month. The team reached an agreement with its only arbitration-eligible player on Friday.
Antonio Bastardo and the Phillies avoided arbitration by coming to an agreement on a one-year, $1.4 million deal for the 2013 team, the team announced Friday. Bastardo's new deal was among a flurry of new contracts announced early Friday, which was the day teams and players were scheduled to exchange arbitration salary figures if they could not come to an agreement.
The deal includes performances bonuses. It would appear to be a coup for the 27-year-old Bastardo, who earned $505,000 in 2012.
Ryan Lawrence, Daily News Staff Writer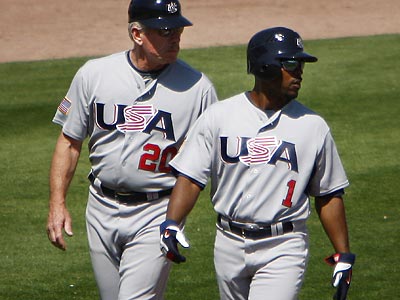 For the second time in four years, Jimmy Rollins will represent Team USA in the World Baseball Classic.
Rollins was the lone Phillies player listed when the WBC's American roster was unveiled on Thursday morning. Rollins also played for Team USA in 2009, the second go-round of the Olympic-style, early-spring baseball tournament.
With Derek Jeter and Troy Tulowitzki coming off injuries, Rollins was somewhat of an obvious choice for Team USA. The 34-year-old won his fourth Gold Glove in 2012.
Ryan Lawrence, Daily News Staff Writer
The Phillies may be a little slim on the corner outfield spots as spring training nears, but they should have plenty of pitching depth.
The front office, which has been mostly quiet since the holidays, added to the pitching staff's inventory in the last week by reining in three veterans.
The Phils have reached deals with right-handers Juan Cruz, Aaron Cook and Rodrigo Lopez. All three will be in camp as non-roster invitees on minor league contracts.
David Murphy, Daily News Staff Writer
By DAVID MURPHY
UPDATED: 10:14 a.m.
Turns out, Aaron Cook made a bit of history last season, becoming the first pitcher in 37 years to post a K/9 and BB/9 rate of lower than 2.1.
David Murphy, Daily News Staff Writer
By DAVID MURPHY
If you are curious why the Phillies have not been mentioned as a serious suitor for the Diamondbacks' Justin Upton, take a look at the package of players that the Mariners were reportedly ready to send to Arizona before Upton scuttled the deal by invoking his no-trade clause.
Taijuan Walker: One of the top prospects in the game, he ranked at No. 20 on Baseball America's Top 100 prior to the 2012 season. A right-handed starter, he does not turn 21 until August.
David Murphy, Daily News Staff Writer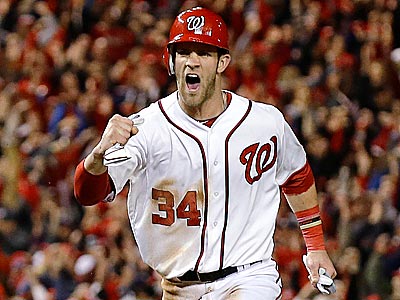 By DAVID MURPHY
The Phillies say they are unlikely to make another significant move before spring training. That means the lineup will be something similar to what you see right now. How does that compare to other contenders in the National League? We'll take a look at that question in the coming weeks as we get ready for spring training, which is now just 30 days away.
First, let's compare the Phillies lineup to that of the Nationals, who finished 17 games ahead of the Phillies in the NL East last season. The numbers for each player are his averages per 162 games over the last three seasons. The salaries are the Average Annual Value of the current contract.
| | | | | | | | | |
| --- | --- | --- | --- | --- | --- | --- | --- | --- |
| FIRST BASE | SALARY | AVG | OBP | SLG | OPS | HR | RBI | RS |
| Ryan Howard, Phillies | $25 million | .256 | .339 | .483 | .822 | 35 | 125 | 87 |
| Adam LaRoche, National | $13 million | .255 | .323 | .462 | .788 | 29 | 101 | 78 |